Pre-market stock trading on Tuesday extends the mood of Monday. Shares of many technology companies are rising in anticipation of the opening of the main trading session.
Tesla (TSLA), Nikola (NKLA), Alibaba (BABA) are adding more than 3% to Monday's closing price and are steadily gaining momentum.
Tesla (TSLA)
Tesla stock shot up yesterday in a few hours after the start of the trading day to an impressive level of 7.5% and would gradually begin to rise at a psychological level of 1,500.
Today, this trend continues at the premarket. As of right now, the price reached a level of $1,674.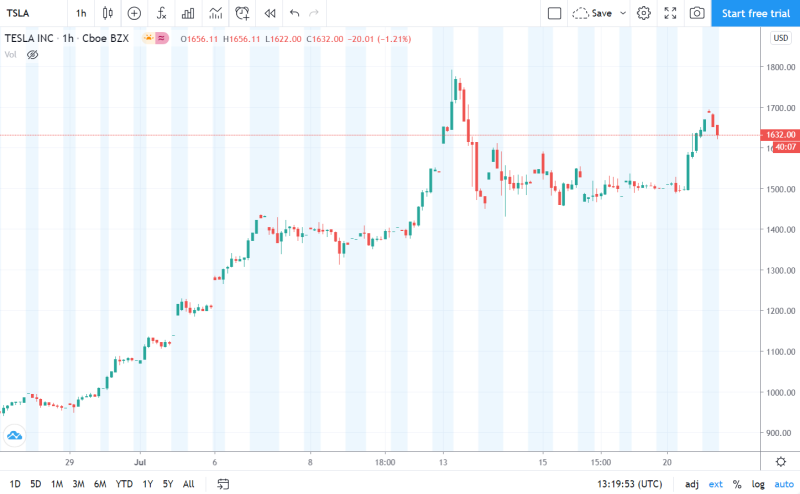 Image source: TradingView TSLA
Nikola (NKLA)
The second technology company that shows growth was  electric trucks' manufacturer, Nikola. 
After a proposal was submitted to the electric car maker at the market closure on Friday, Nikola's investors jumped out of skin and explained their intention of selling as many as 23.9 million shares.
Actions in premarket trading on Monday plunged from 21% to 38.49%. At July's high of $93.99, Nikola dropped by 58%.
According to the application, the increased dilution would increase Nikola's remaining share from 360.9 to 384.8 million shares. Trevor Milton, a CEO of Nikola, owns 25,4% of Nikola.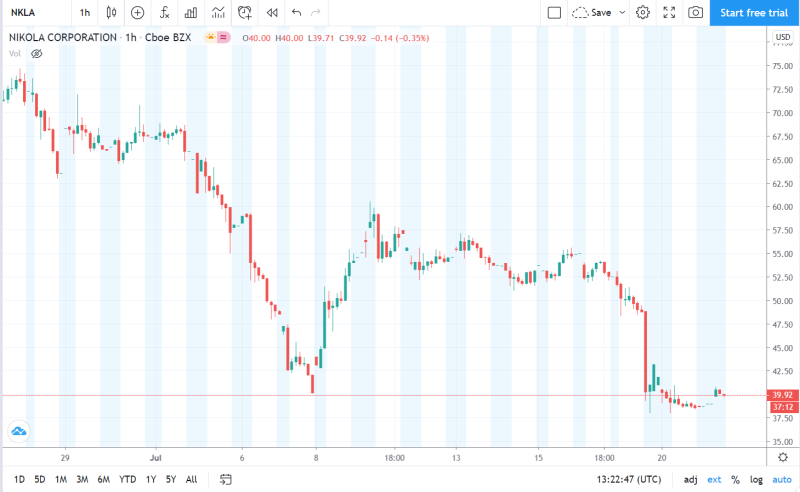 Image source: TradingView NKLA
Alibaba (BABA)
China's Alibaba is also rising at the premarket on Tuesday. The company's shares are affected by external factors of its partners and companies that are part of the same holding. We've recently talked about the former Alipay, and now Ant Financial, going to IPO.
Alibaba won't sell its inventory and the Ant IPO won't automatically alter the valuation of its 33% stake. But a fresh cash investment can help Ant expand and preserve the Fintech ecosystem.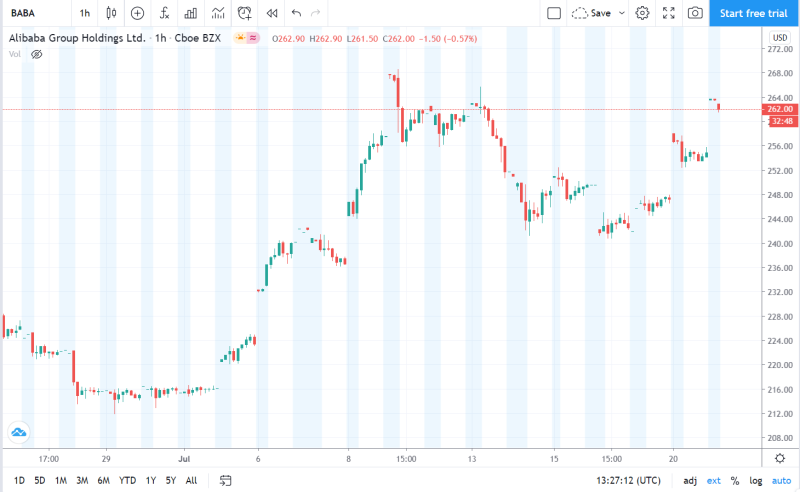 Image source: TradingView BABA