According to the Bloomberg reporter, Sarah Ponczek (@SarahPonczek), the S&P 500 Index (SPX) is at it's highest local level, however, not all traders are winners.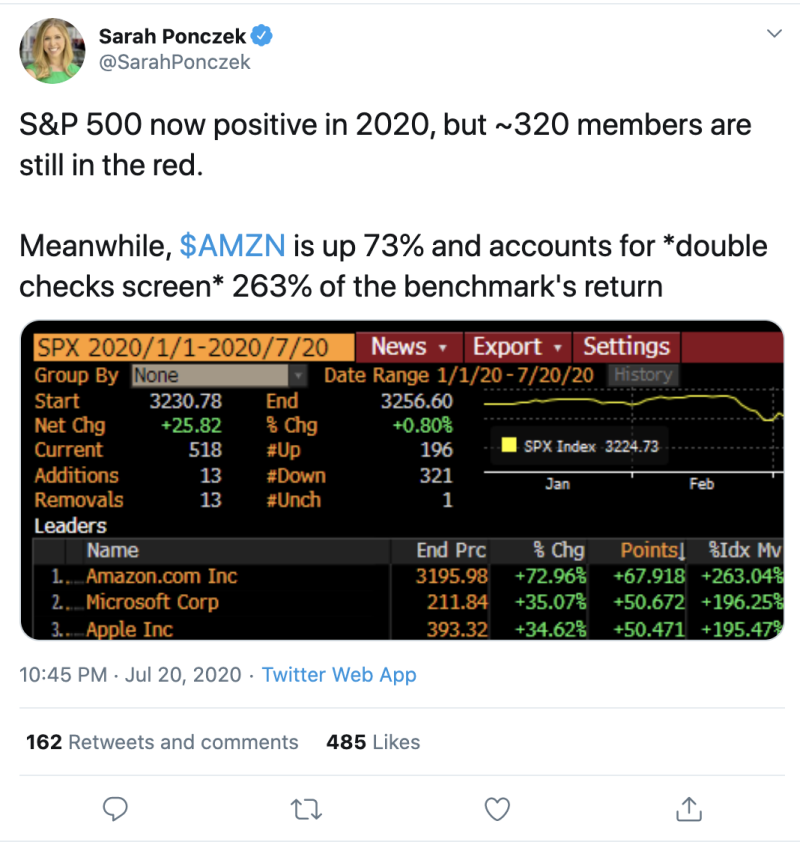 Image source: Twitter @SarahPonczek
Despite the bearish signals that appeared in the beginning of the week, the S&P 500 index approached local highs again, in the middle of the week - for the third time in a row. Correction risks still exist and before the instrument fixes above the level of 3,235 points, they threaten to turn to a decline.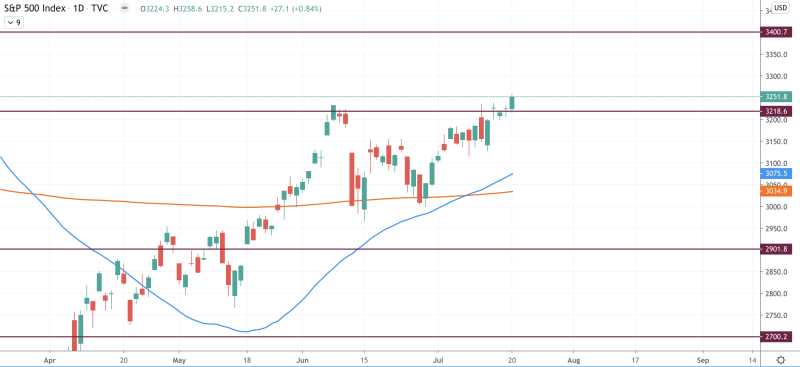 Image source: TradingView SPX
On the daily chart of the index, after a repeated rollback from the 3,200–3,230  zone, an alarming 'double top' pattern begins to form, which often portends a downward reversal of the market. The final figure can be formed in case of fixation below 3,000 points, which will open the potential for an even deeper correction in the region of 2,800 points.
A wide sideways trend is likely in the mid-term. Periods of optimism and hope for economic recovery will alternate with anxiety due to certain negative risks, which are mainly associated with the coronavirus pandemic and trade conflicts. A stable trend can only form closer to fall.