Who Owns NIO China Now?
The newly growing share capital of NIO (Anhui) Holding Co., Limited, was finalized on 25 September 2020 via its wholly-owned subsidiary, NIO Inc. On 25 September 2020. NIO Anhui is an NIO China legal entity that costs us US$ 600 million at a subscription charge.
The group will have a combined controlling 86,5 percent stake in NIO China after this capital subscription and previously planned equity buyback. In August 2020, the company will pay cash subscriptions on part of the profits from holding American Depositary securities. This information was published on the website of the US Securities Commission.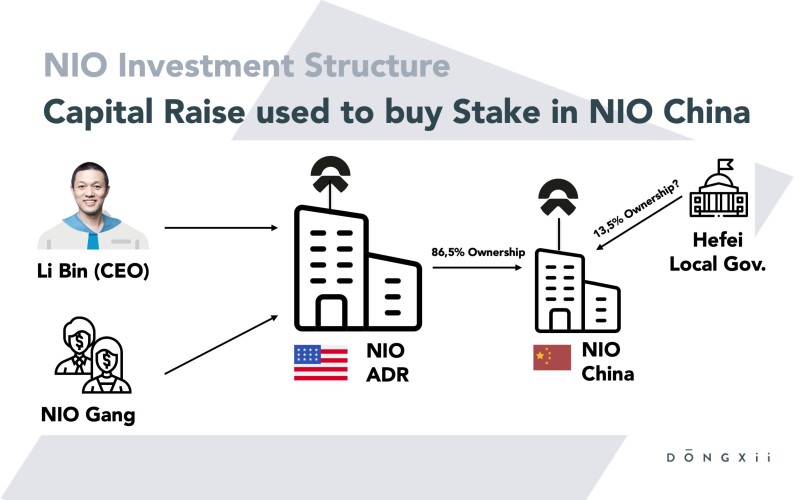 Image source: Twitter @_mm85
What Has The Company Already Done?
The company announced the beginning of deliveries of, among other items, the latest ES6 model on Friday, Nio's luxury electric five-seater coupe SUV. With the launch of a Battery-as-a-Service scheme, analysts expect high demand for the product.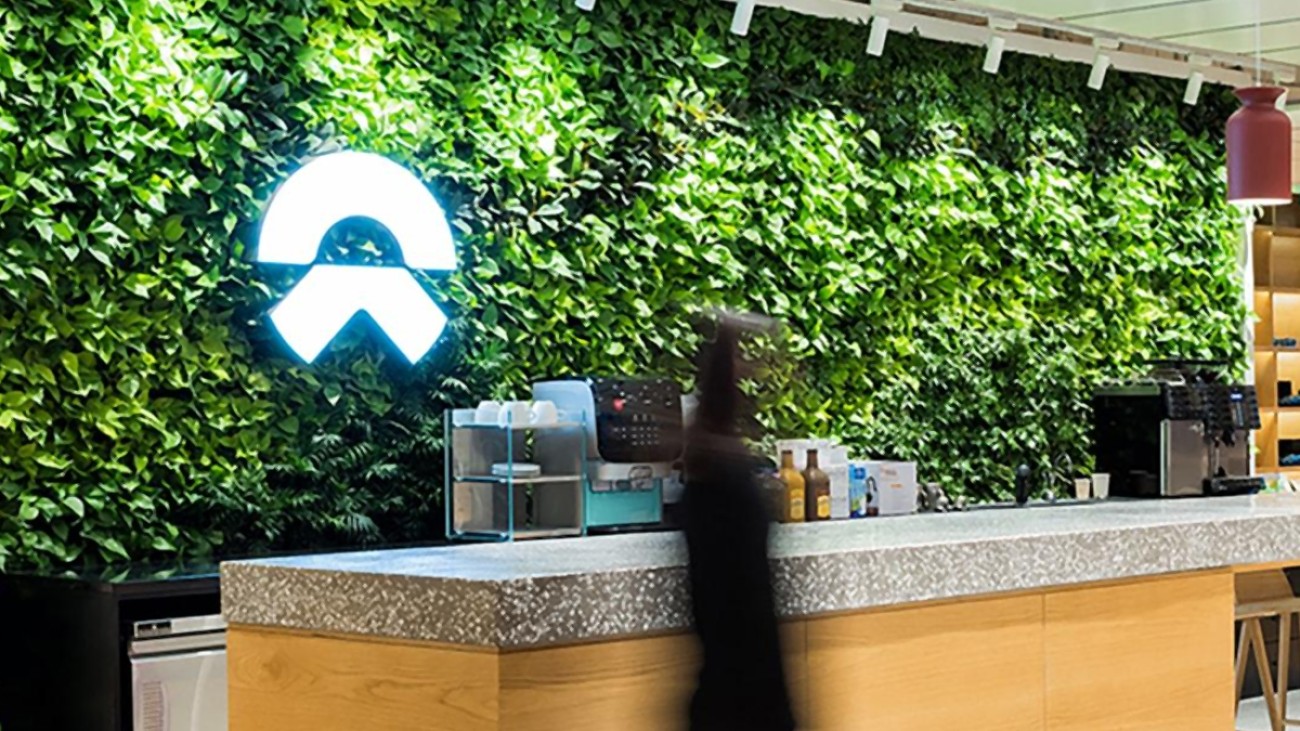 It enables you to substitute the vehicle battery at recharging stations. This results in an improvement in the potential travel time, which consequently decreases the overall expense of the vehicle itself.
Price of NIO Stock
Today, the stock crossed the $19 mark. It has been a very volatile year for Nio investors, but the stock is now above the 50-day average and twice the 200-day average, demonstrating how well the stock has grown over the past two months.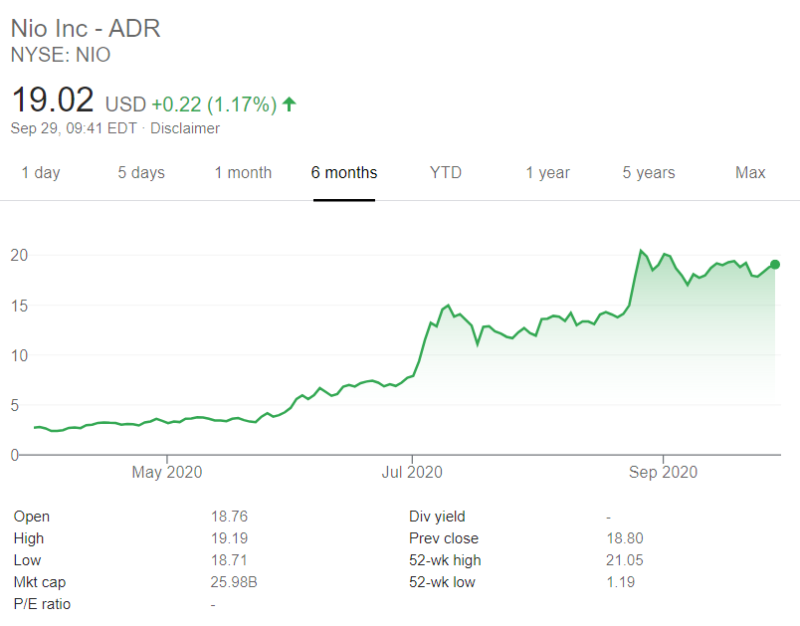 Image source: Google Finance NIO