Nikola (NKLA) has just launched an IPO and hasn't even delivered a single electric truck yet. However, stock market experts have already made their forecasts. As soon as sales begin, the demand will be overwhelming.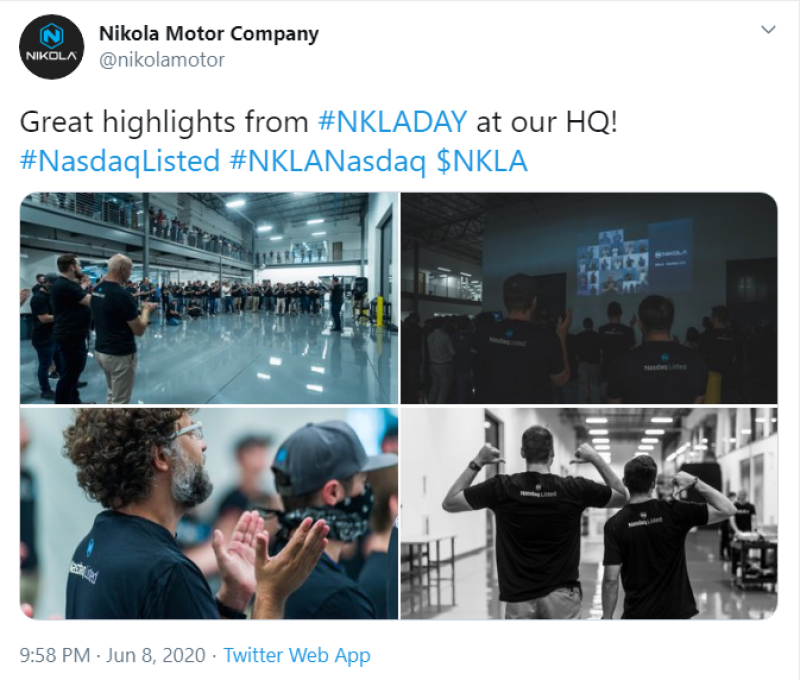 Image source: Twitter @nikolamotor
On Monday, Nikola's shares attracted attention with a 103% increase. The market capitalization at the current price is $28 billion. This figure is close to a level of such a giant in the automotive industry as Ford ($28.8 billion).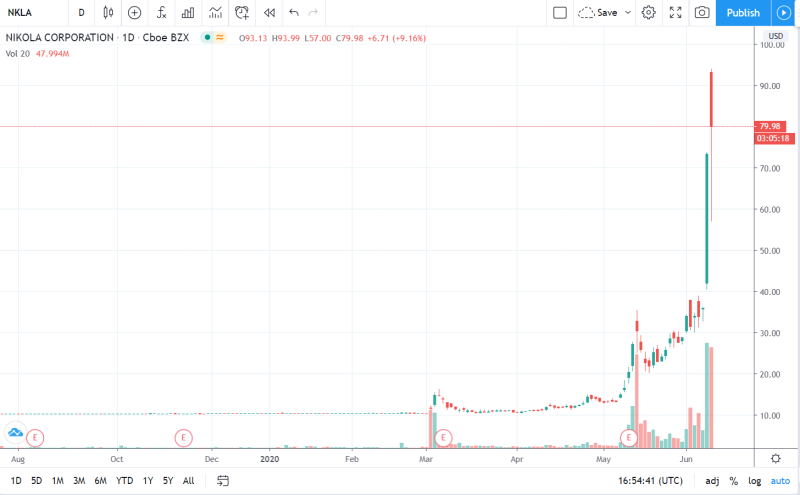 Image source: TradingView - NKLA
Nikola's founder Trevor Milton gave an interview to Yahoo Finance. He said that the company has a large number of new long-term and retail investors. This is the main reason for the strong growth of stock prices since their debut last Thursday.
I always thought that the company was going to do really well. I thought there was a lot of value in Nikola that people didn't understand Trevor Milton, founder of Nikola
Nikola starts collecting orders for the Badger pickup on June 29. This will be another significant event for the company.
Nikola Motor Company has conducted several rounds of investments and has raised about $276 million in the first four rounds.
Seed - $2 million
Round A - $16 million
Round B - $44 million
Round C - $214 million
Round D - $250 million
By the end of 2020, the company plans to complete the construction of a truck assembly plant in Arizona, and in 2021 — to start a production of the trucks themselves. The ambitious plan is to collect up to 30,000 trucks annually by 2023.
The company employs 250 people
Currently, there are three models: One, Two, Tre
Pre-orders for 14,000 trucks total $10 billion
However, the community is divided between those who see prospects in Nicola and those who see another bubble. Such a sharp and unjustified increase often ends in no less than a large drop. Let us not forget that the company has not sold a single truck yet.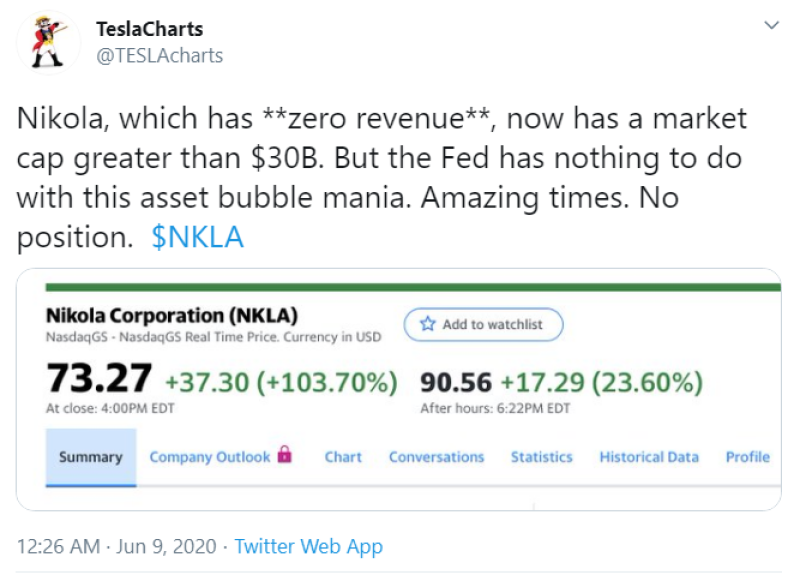 Image source: Twitter @TESLAcharts