Weak Subscriber Growth Led the Stock to Fall
The shares of the streaming giant, Netflix, fell at the aftermarket on Tuesday after the company released earnings of Q3 2020. During the day, quotes fell by 1%, but at the end of the main session, another 5.7% was added to the fall. Thus, Netflix's shares fell by 6.7% over the day.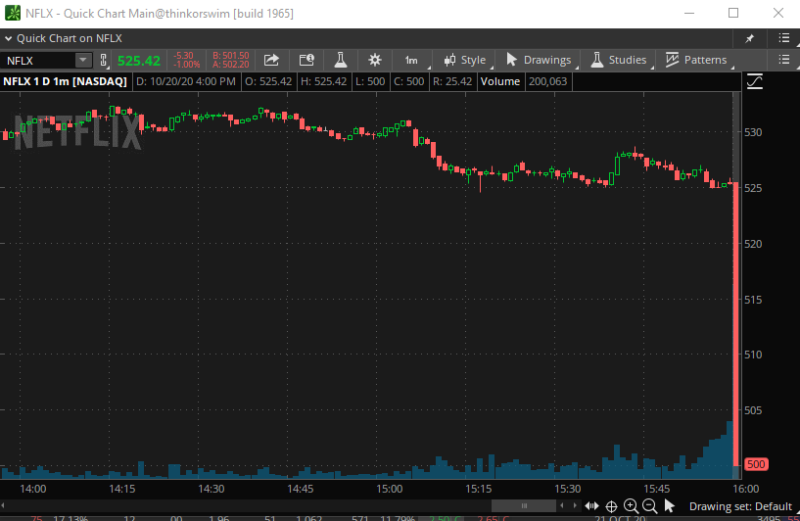 Image Source: Twitter @VolatilityWiz
A trader and a financial analyst @VolatilityWiz believes that this is just the beginning and also points to a long-standing disparity between Netflix's market capitalization and the amount of the company's tangible assets.
$NFLX and so it begins. $NFLX mkt cap, $240B, tangible book -$15B. Tangible book, what a total waste of spreadsheet cell.   @VolatilityWiz via Twitter
Why Is It Important?
The main reason for the fall is that the company was unable to follow its guidance in terms of subscriber growth in the third quarter of this year. Netflix predicted an increase of 2.5 million subscribers, but in reality, the growth was only 2.2 million. However, both figures were significantly lower than the growth in the previous quarters of 2020.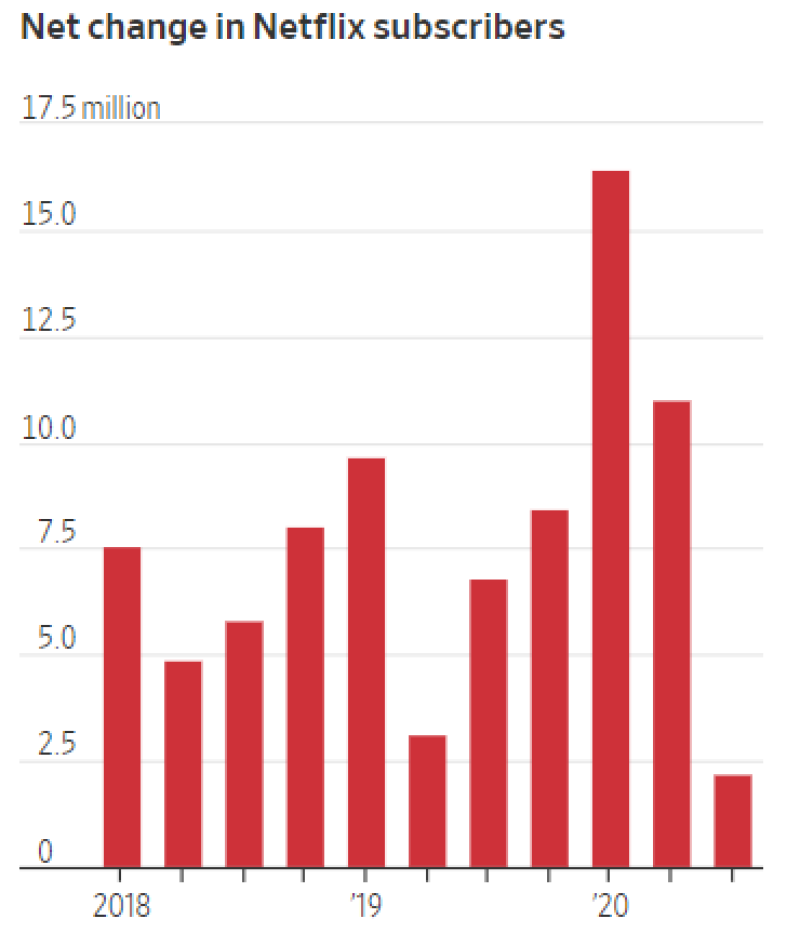 Image Source: wsj.com
It was the rapid growth of subscribers that made it possible to talk about Netflix as one of the beneficiaries of the pandemic. The virus forced people to spend more time at home, with cinemas being closed, sports matches, concerts and theater performances canceled, people's favorite entertainment should have been watching TV.
All this led to the fact that millions of people purchased Netflix subscriptions.  The number of subscribers of the streaming service grew by more than 25 million during the first half of 2020. Such a significant contrast also influenced negative investors.
Netflix Beats Revenue Estimates
However, Netflix outperformed experts' forecasts in terms of Q3 revenue ($ 6.44 billion vs $ 6.38 billion), although it failed to beat EPS forecasts ($ 1.74 vs $ 2.13), as Ophir Gottlieb, a market analyst and a Reuters contributor, states.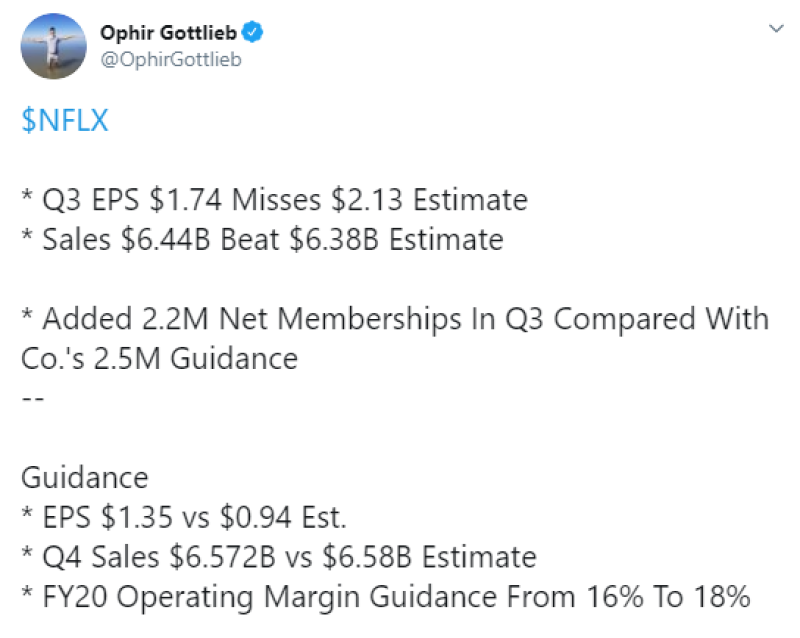 Image Source: Twitter @OphirGottlieb
Ross Gerber, a co-founder and the CEO of Gerber Kawasaki investment fund, also notes that despite the weaker than expected report, nothing is changing globally for the company's shares, and the current decline is not something catastrophic, because Netflix's shares are quite expensive:

Image Source: Twitter @GerberKawasaki