Netflix's Potential Breakthrough on Earnings Report
Will Meade, the former PM at Goldman Sachs who  founded a $1.4 billion hedge fund and a market analyst, claims that the stock of streaming giant, Netflix, is ​​on the brink of a breakthrough. He believes that if the price consolidates at the level of $545, then a spurt to $650 or $700 can be expected from there on assuming the positive report.
"$NFLX on the verge of a big breakout bf earnings on 10/20 if it goes above $545 this could go to $650 $700. #HubieHalloween @AdamSandler movie catalyst" Will Meade via Twitter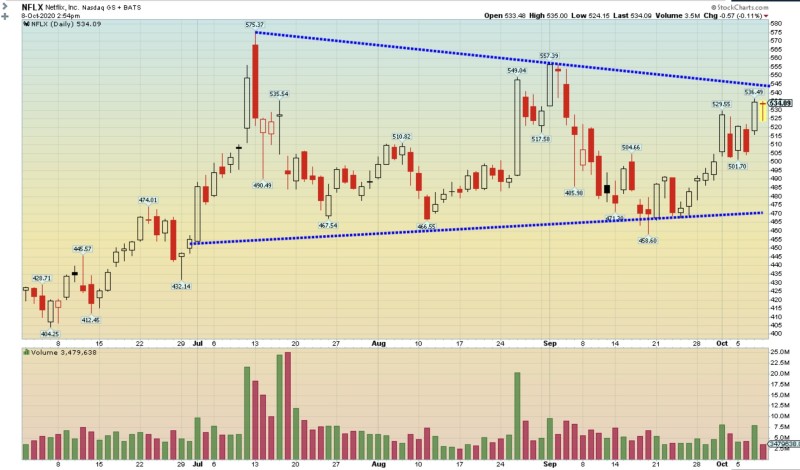 Image Source: Twitter
Brian Lund, a longtime trader, agrees with Mr. Meade stating that Netflix's stock could take off if it holds up at the current level.
"Good looking price action on $NFLX. Keep an eye on this for a breakout if the market holds up." Brian Lund via Twitter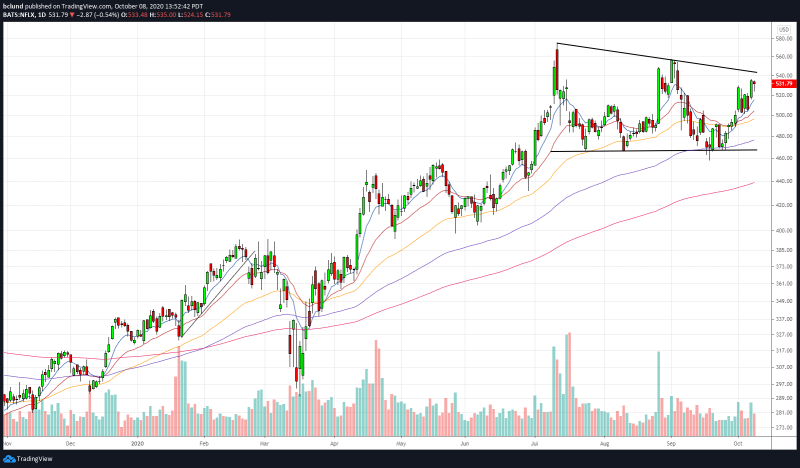 Image Source: Twitter @bclund
Netflix Benefits From Isolation While Cinemas Are Struggling
Even though Netflix conformed to the market and did not perform well in trading today,  the company's shares surged by more than 5% on Tuesday and Wednesday against the backdrop of cinemas, which continues to struggle due to the second round of the pandemic.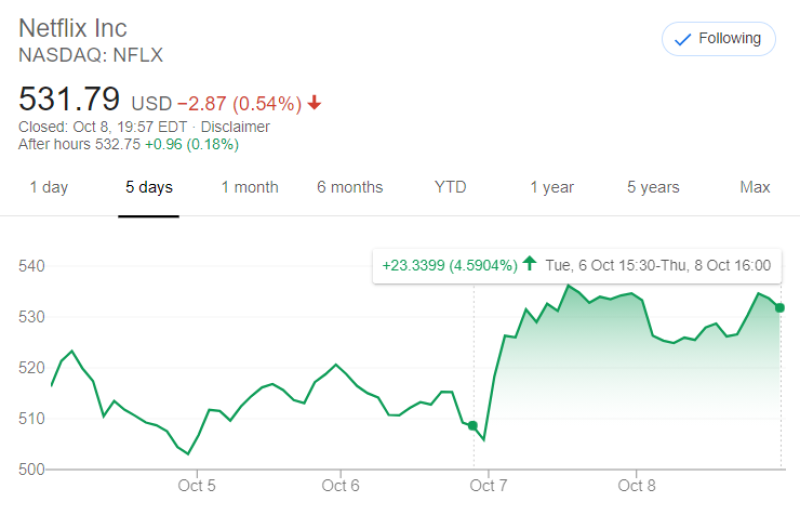 Image Source: Google Finance NFLX
However, for Netflix itself, winter and the pandemic could trigger significant amount of growth. Earlier, analysts noted that with the winter coming, the popularity of Netflix will increase even more, because more users will prefer to spend the weekend in front of the screen when it gets colder outside. Besides, the continuation of the pandemic will play into the hands of the company, since it significantly increases the desire of people to stay at home and escape from problems and worries.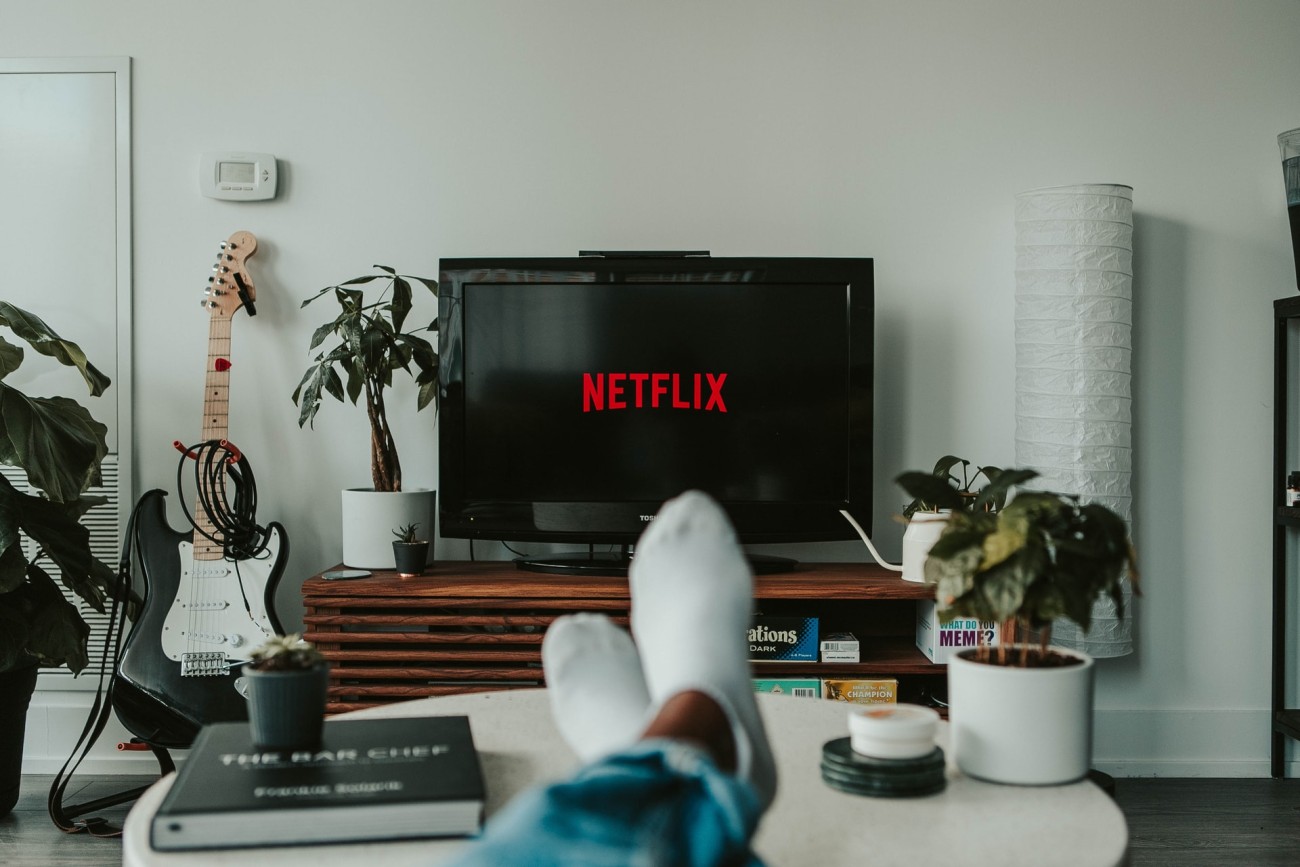 During the first wave of the pandemic, Netflix was able to strengthen its already strong customer relationship and brand awareness, resulting in a significant improvement in financial performance: revenue grew by 25% year over year while EPS grew by more than 165% in the second quarter of 2020.