Robinhood traders still prefer the technological sector over everything else. The most popular stocks today are DiamondPeak Holdings (DPHC), Microsoft (MSFT), and Apple (AAPL). All top 10 companies are in the green zone, except for American Airlines (AAL), the rate of which has declined by 4% over the last 24 hours.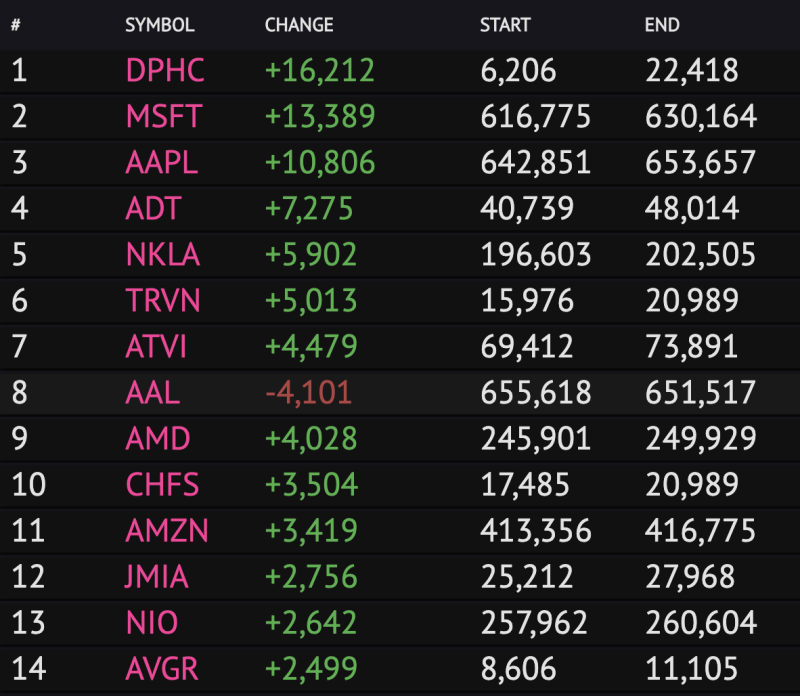 Image source: Robintrack
DiamondPeak's Holdings 
The rise by 35% over the last 2 days may be the reason it has become the most popular stocks among Robinhood traders today.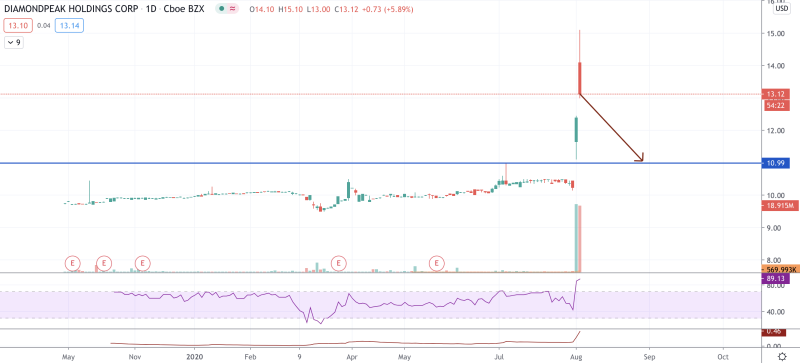 Image source: TradingView DPHC
On the daily chart, DPHC could not fix above the $15 mark after a sharp growth. Even though the stock has declined to almost $13, the Relative Strength Index indicator is still located in the overbought area. The drop may be stopped at the area of $11 level, which is considered to be a 'mirror' one. Such scenario is relevant until the end of the month.
DPHC is trading at $13.12 at the press time.
Apple
Apple (AAPL) keeps growing after it has successfully fixed above the psychological mark of $400.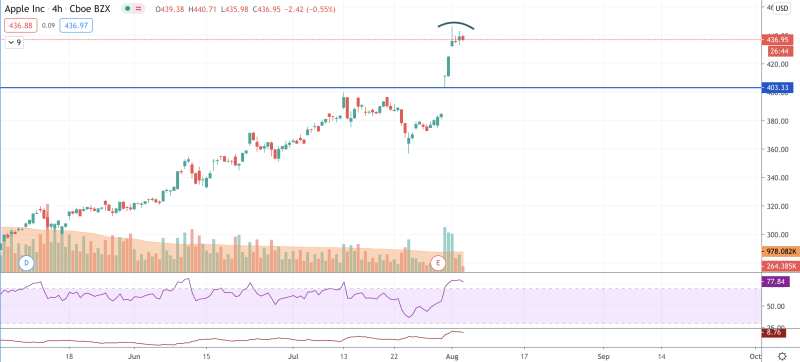 Image source: TradingView AAPL
However, on the 4H time frame, the bullish power is coming to the end as the trading volume is declining. What is more, the bearish divergence is being formed, which is a signal for a possible price drop coming up. If bulls cannot fix around $430 within the next few days, there is a chance to see AAPL trading around $400 by the end of summer of 2020.
AAPL is trading at $436.95 at the press time.
Microsoft
Microsoft (MSFT) is another technological company that is among the leaders chosen by the Robinhood clients.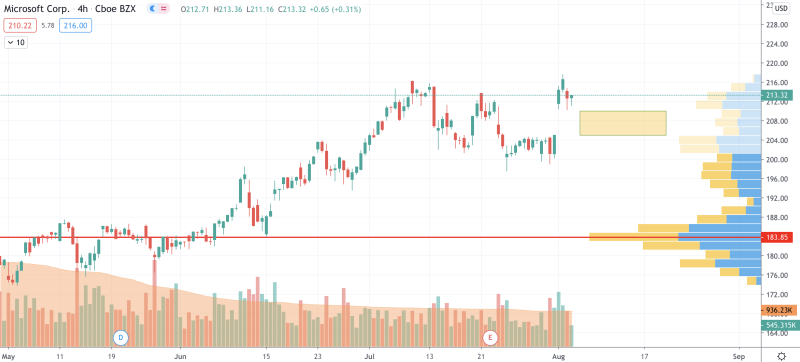 Image source: TradingView MSFT
Microsoft (MSFT) is still located in the bullish trend, however, it is about to face a slight correction to gain efforts for a further rise. The decreasing trading volume and low liquidity support also suggest a possible drop. In this case, the more likely scenario is a correction to the yellow range between $250 and $210 in mid-August.