Worse-Than-Expected Report
The world's largest fast-food restaurant chain slides ahead of the main trading session. The reason for this was the report released earlier on Tuesday. The financial results of the fast-food giant were weaker than the experts' predictions.
According to data provided by CNBC, the earnings per share for the second quarter were 66 cents, while the experts' estimate was 74 cents. Last year, second-quarter results were much better, with EPS of $1.97 per share.
Also, due to the quarantine measures prevalent in the world, sales suffered and fell by 24%. Even though most of the restaurants partially restored operations by the end of the quarter, it was decided to close about 200 locations in the United States, mostly small branches inside Walmart stores.
Market's Reaction
Investors reacted negatively to the report. The company's shares have already lost almost 3% in the premarket, completely wiping out yesterday's confident growth, according to the Nasdaq's information about market activity.

Image Source: Nasdaq MCD Pre-market quotes 
Over the past month, the company's stock has been strong, boosted by the news that McDonald's is rapidly recovering from downtime and that more than 95% of restaurants around the world were open by mid-July of 2020.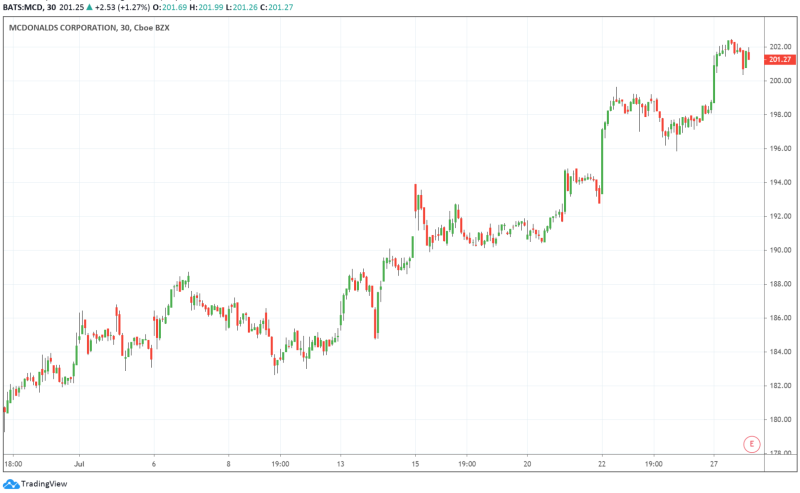 Image Source: TradingView MCD