The stocks of Kodak, a technology company that produces camera-related products, is put under pressure, according to @j.d. durkin, a co-creator of "The Pivot Counties".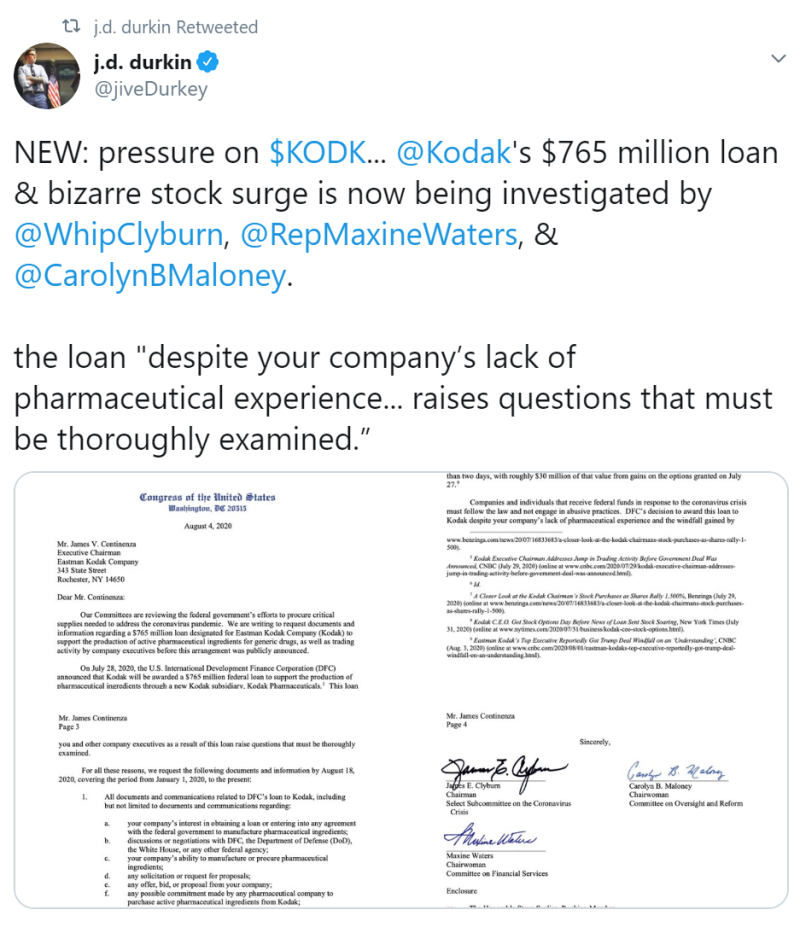 Image Source: Twitter @jiveDurkey
Lawsuit About the Loan and KODK Stocks 
Mr. Durkin reports that three members of the Democratic Party have initiated an investigation into the Kodak's shares. Lawmakers asked the SEC to review stock trading information before and after the news of the loan.
The request stems from President Trump's announcement of a $765 billion loan given to Kodak last week to open a branch for development and distribution of pharmaceutical products. This resulted in a stock rally of more than 2000% in two days. The lawmakers believe that the company does not have sufficient experience in development of drugs, but, nonetheless, received a significant amount of money to move in that direction.
Kodak's Stock Price is Rising
Despite the seriousness of the allegations and the prospects of being investigated by the SEC, Kodak shares are now showing solid growth. In the morning, trading opened at $15.51, which is more than 5.5% higher than yesterday's closing price. Since then, the price has been around this mark, sometimes falling a bit, but still holding above previously mentioned closing price.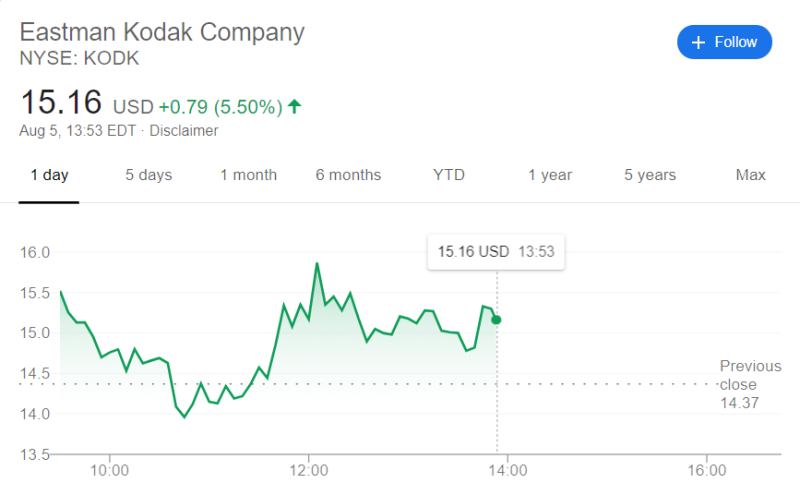 Image Source: google Finance KODK