On Thursday, the most popular stocks among Robinhood users were those of the following companies: Kodak, Candy Technologies and Taoping, according to Robintrack.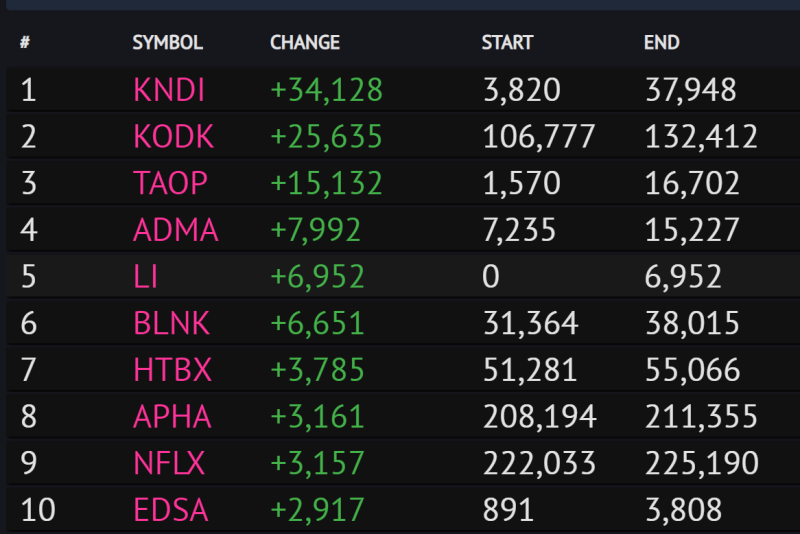 Image Source: Robintrack
Let's take a closer look at what caused such popularity of each of those three stocks.
Kandi Technologies
Kandi Technologies is a Chinese company engaged in the development, production, and distribution of electric vehicles and related products. The shares rose by 83% after the company made an announcement on Wednesday, that it was going to sell 2 models of budget electric cars in the US.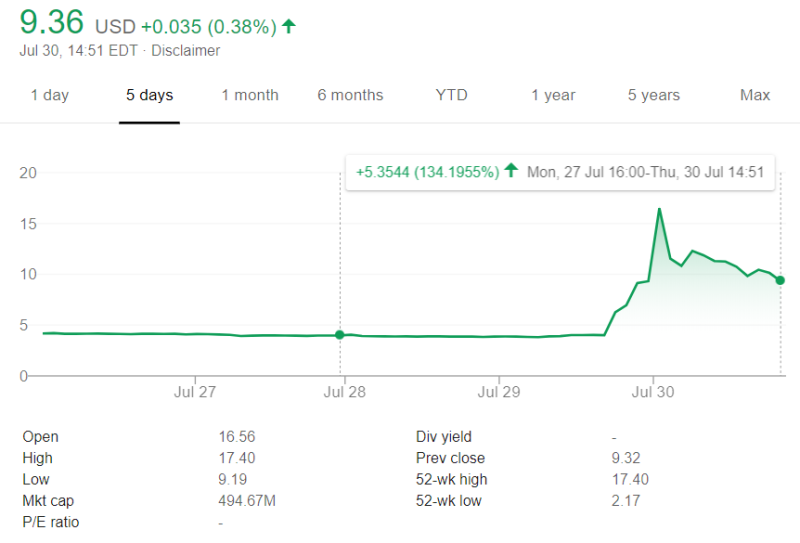 Image Source: Google Finance KNDI
Although stocks have lost some of their gains today, the number of stockholders among Robinhood users has grown to over 34,000 users to date. 24 hours ago there were only 3,000 shareholders, so this is an incredible result. This time, she surpassed Tesla in terms of popularity gain.
Kodak
Kodak is a company that has been creating camera-related products for more than a century. However, this week it gained its popularity among Robinhood users not because of the creation of cameras.
On Tuesday, the Trump administration made a claim saying that the company will receive  $765 million loan to set up a Kodak Pharmaceuticals division. This division will deal with development and distribution of drugs to reduce U.S. dependence on foreign suppliers. That news had an immense impact on the stock making it jump from $2 to $43. This morning the Kodak continued its rapid growth by adding another 34%, but in the afternoon, the situations was the opposite and it began to gradually decline. Nevertheless, Robinhood users continue to believe that the growth is about to come.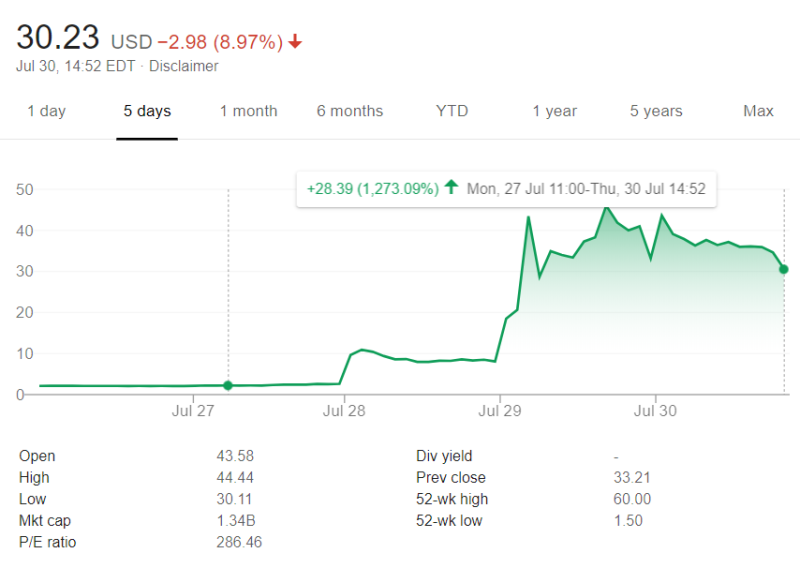 Image Source: Google Finance KODK
The number of shareholders has grown by 25,000 in the last 24 hours.
Taoping
Finally, Taoping, a Chinese provider of internet-based smart display screens, and a new-media ecosystem has become the third most popular stock among Robinhood users. The company's shares are up by over 400% in today's trading session. This appears to be mainly due to one-for-six reverse stock split that happened today. Apparently, this was the reason for the growth in demand from the Robinhooders.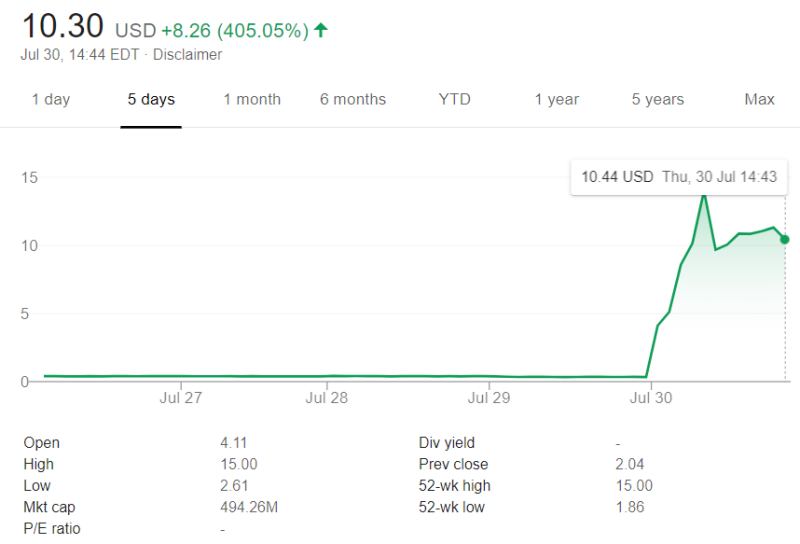 Image Source: Google Finance TAOP
Over the past 24 hours, the number of shareholders has grown by 15,000.