Elon Musk, a CEO of Tesla, announced the imminent launch of sales of the Model 3 in India. That was the response to a comment of a Twitter user named Arvind Gupta.
Image source: Twitter @elonmusk
A man called Arvind Gupta mentioned Musk on Twitter with a question about when to expect Tesla's launch in India. He claimed to make an order for the car 4 years ago and still hasn't received it.
This is not the first time Elon has tweeted about the company's plans. Last time, Elon announced a possible split in the company's shares, triggering a rise in the stock.
Let us recall that sales of Model 3 in June increased in the Chinese market by 23%. This was an all-time sales record.
On the premarket on Friday, the price is in a sideways range, the price change corresponding to Thursday's close is +0.16%.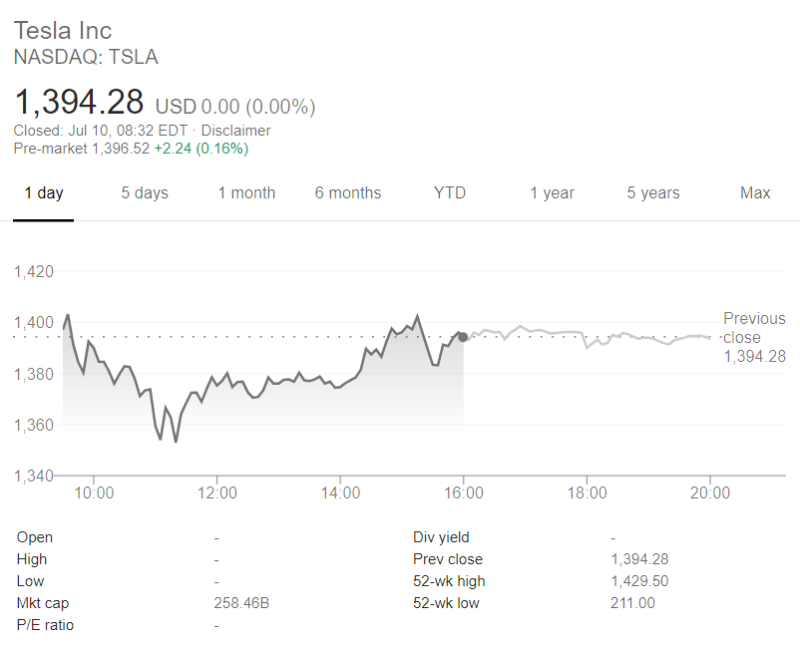 Image source: Google Finance