According to CNBC, Apple (AAPL) started opening stores in the US in May after the spread of the virus has slowed down. This week, 154 out of 271 stores were opened. However, the number of people infected with the coronavirus has recently started going up again, so the company plans to close some of its outlets again. Most likely, the stores will be closed in those states, where the number of cases has been growing rapidly in the past few weeks.
Apple will close 11 retail stores, but it is not yet clear which ones. Currently, the company has opened all 18 outlets in Florida, five in Arizona and one in South Carolina. Apple announced the intent to close the stores to prevent the spread of the virus and is inclined to closely monitor the situation further.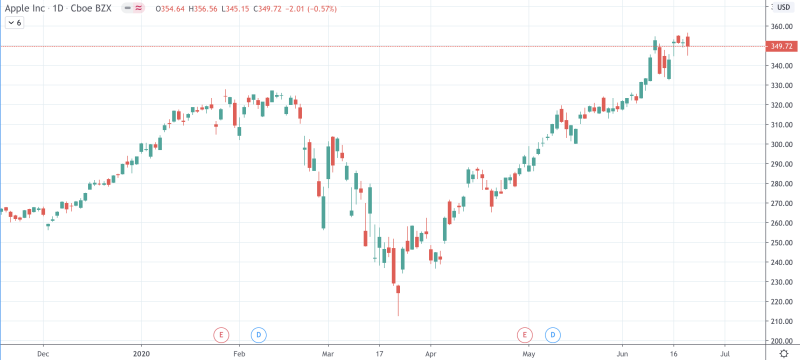 Image source: TradingView AAPL
However, the price of the share has not reacted to this news at all. Moreover, it has recovered fast after a sharp drop at the end of the last week. At the moment, AAPL is trading at around $350 per one share.