Even though businesses are closing in the world, production stops, but this does not affect the state of Jeff Bezos. His fortune is currently estimated at $172 billion. This is a record, according to the Bloomberg billionaires index.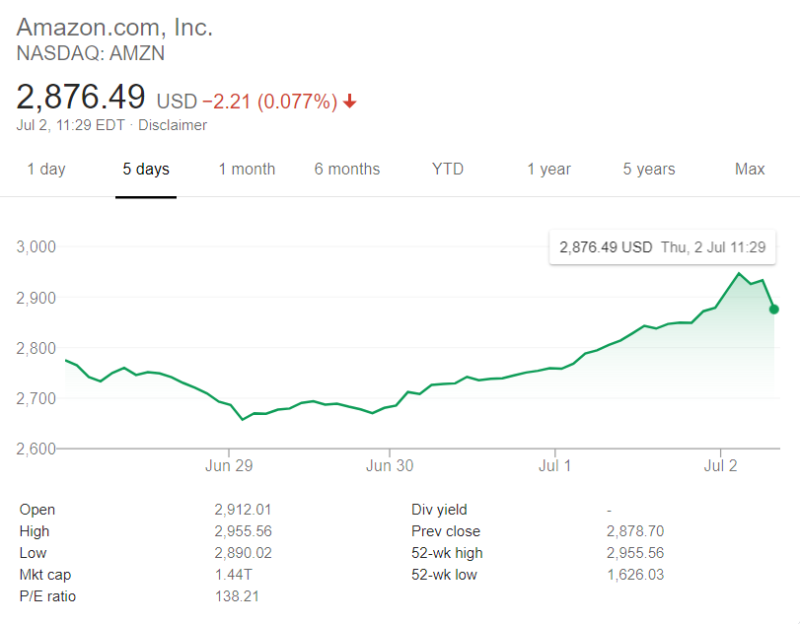 Image source: Google Finance
This week, Bezos surpassed his previous record of wealth that he reached before he got divorced with his ex-wife Mackenzie. Last year, the couple decided to slip up after being together for 25 years. She also received 25% of the stock of Amazon ( AMZN), the married pair, which is about 4% of the stock of the firm.
A great deal of Bezos' wealth is bound to the Amazon. He holds about 57 million of stock or 12% of the company. Year after year, its shares increase by 56 percent.
During this coronavirus pandemic, Amazon benefited from massive spikes in internet shopping because of the lengthy queues at brick and mortar shops, as blockades this year engulfed the US.
Twitter users also react with surprise to the rise in company's shares. Amazon is getting also compared to Tesla, which recently set a new price record.

Image source: Twitter @muralibulusu

Image source: Twitter @carlo_torino