Lots of economists and investors are talking about a huge disparity between fundamental factors of stock prices and their actual prices. Jesse Fielder concludes U.S. total equity value is almost two times higher than total corporate profits.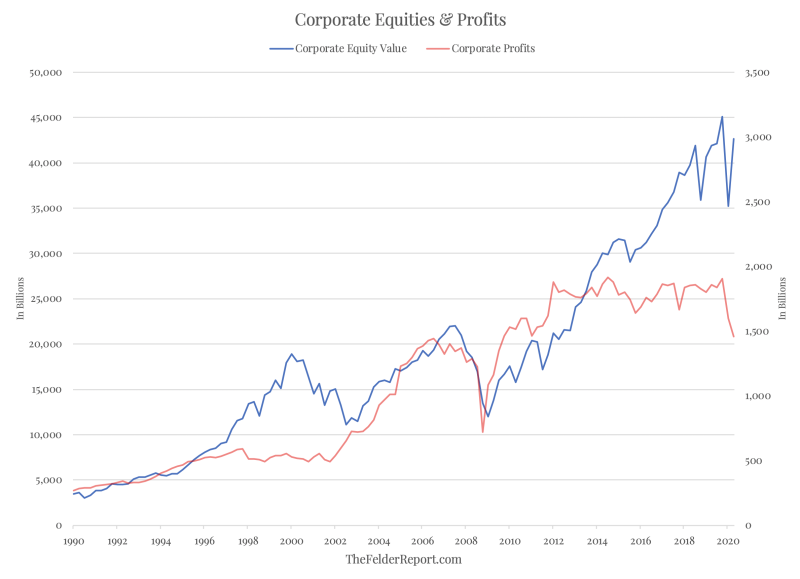 Image Source: thefelderreport.com
At first sight, it appears to be the biggest disparity since at least the 1990s. But, according to Fielder's research, the Dotcom bubble seems to be even bigger if you consider price-to-earning ratio.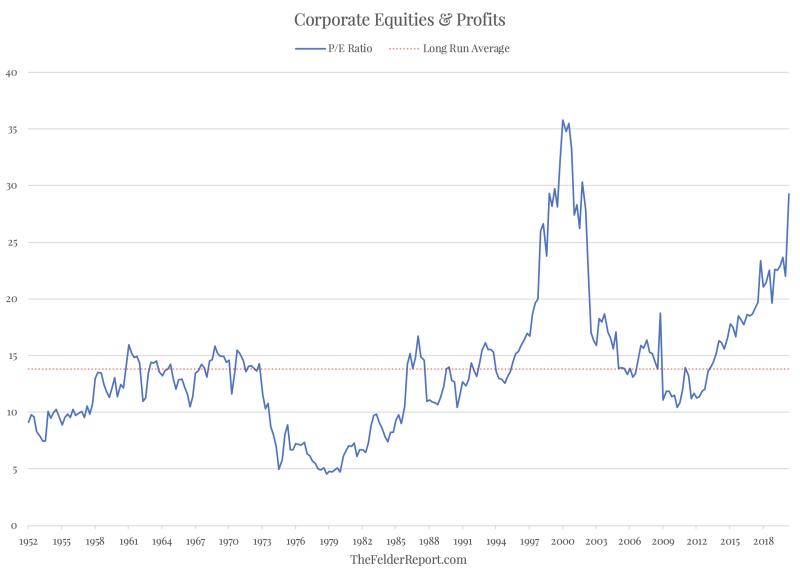 Image Source: thefelderreport.com
But such a significant bubble size on the chart is due to the profit margins that were severely depressed during the 2000s, while nowadays they, on the contrary, became inflated.
To compare both cases in equal conditions, Fielder normalized the P/E ratio and concluded that today we see the biggest disconnection between stock prices and sustainable profits, it is bigger than the Dotcom bubble and is greater than anything in the modern history.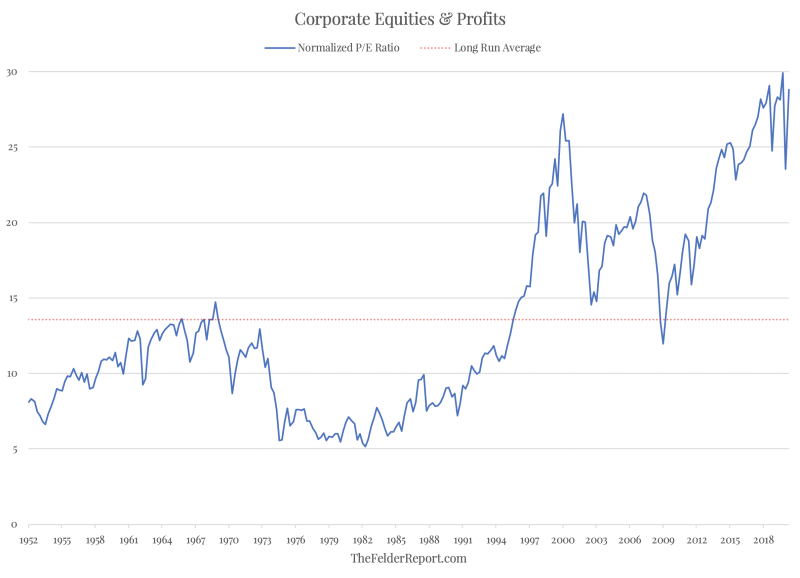 Image Source: thefelderreport.com
The last time the stock market saw the disconnect on such scale, it led to the bubble crush and "lost decade" for the American economy. And now there is small chance that the situation will not repeat itself.
Previously, Jesse Felder has already mentioned witnessing the growth of corporate bubble by widening the gap between S&P 500 earnings per share and corporate profits after tax. The composition of the S&P 500 index may be one of the reasons. The weight of IT companies is about 23%, while its GDP weight is just 5,5%. It leads to the index growth due to only a few IT large companies, excluding smaller companies from less profitable industries.
In his opinion, such imbalance might lead to another market crash after this bubble will burst.