The release date of Sony ADR (SNE) earnings is today according to investing.com, an earnings report calendar. SNE earnings standardized reading is $1.8, while analysts expected SNE earnings per share to reach $0.57 (expectations were revised). As for the revenues, the standardized reading is $18.56B, while experts predicted the company to hit $15.38B. Sony ADR stock price today is $81.27.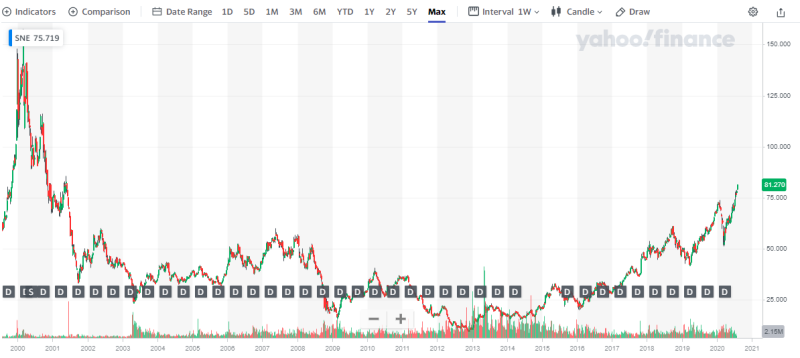 Image Source: Yahoo Finance SNE
PlayStation 5 release to be postponed
The company is currently working on its fifth generation of the famous gaming console. Its release was postponed to December, until Christmas time. This is a very important step as the management of Sony ADR expects to increase sales. 
It is worth to mention that the revenue from Sony game and networking services has climbed 32% in June, which is the largest contributor for the period. As for the income, the operating unit has got an increase by 68%, which is also a good sign. 
Anyway, the fifth generation of the famous console may help the company to increase their income even more.
Technical Analysis of Sony ADR (SNE)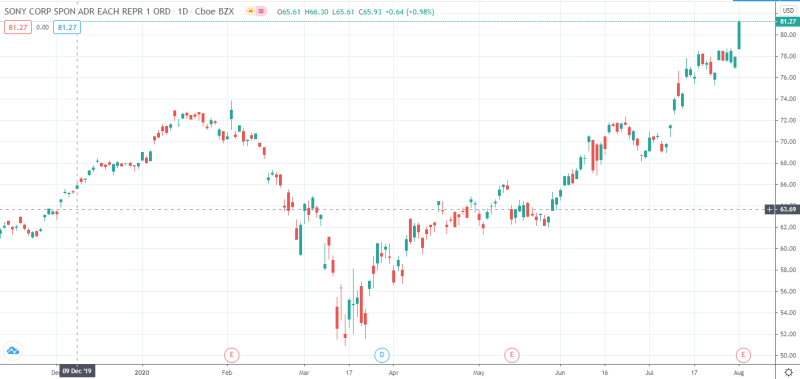 Image Source: TradingView SNE
Sony ADR (SNE) stock price plunged in March as the whole market was in a very bad condition due to the fears of the global recession. Later, SNE stock price started to recover and managed to beat this years' highs as investors expect the company to improve their current situation. Moreover, Sony ADR looks "healthy" during this critical period as it offers many online services that are in demand.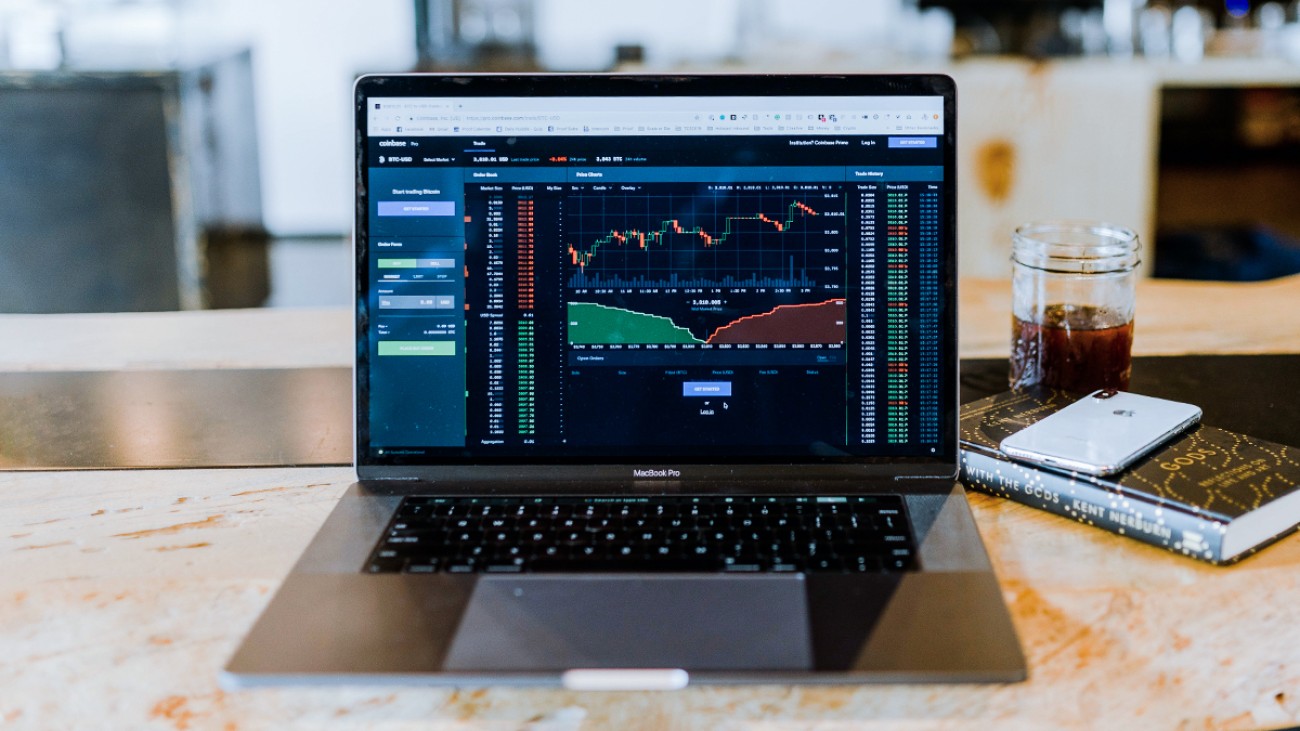 Sony ADR stock price is considered to be undervalued by the Yahoo Finance fair price indicator. As for the target price, analysts expect SNE stocks to hit $76.69 within the next 12 months. Sony SNE share price is above 50-days ($73.65) and 200-days ($66.50) moving averages. The current market capitalization is $95.07B.