Michael's opinion is based on tech analysis he conducted on the graph of the logarithm of AAPL stock price from 2012 to 2020. According to the graph, now the stock price has approached the resistance line of the uptrend that has been observed for almost 8 years.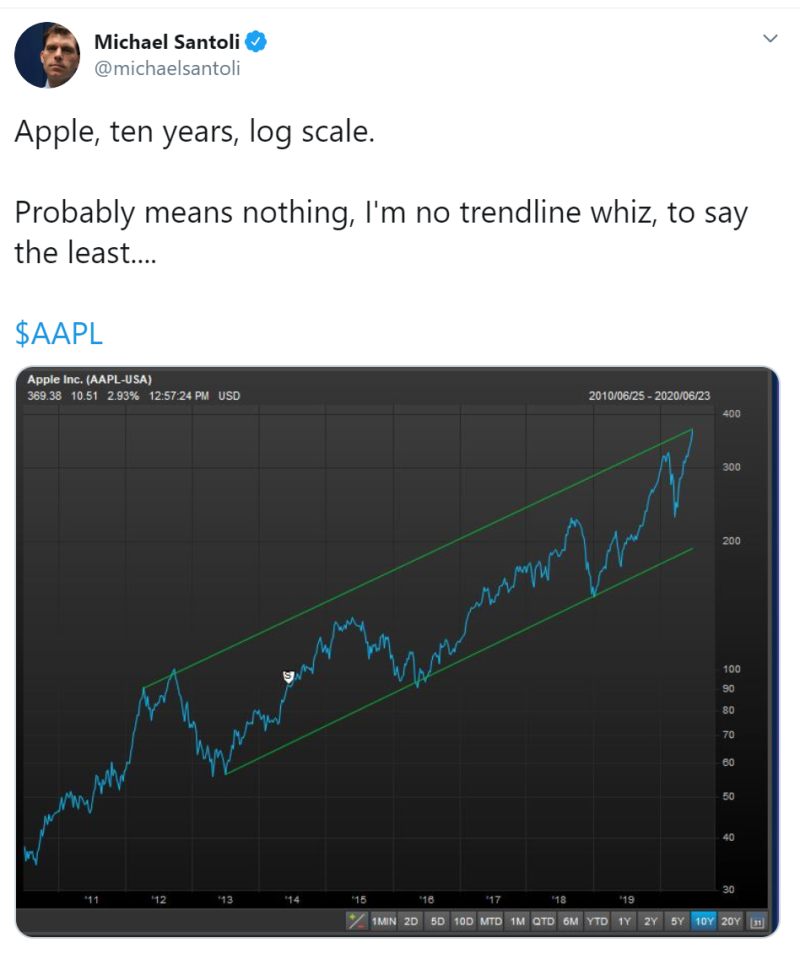 Image source: Michael Santoli's twitter account
It may mean a significant reduction in stock price after the resistance line is finally crossed.
Nevertheless, two days ago UBS analyst raised the AAPL target price from $325 to $400.  This decision was based on strong June quarter performance, broader coronavirus recovery, and promising perspectives of supply chain. Moreover, he also predicted March of 2021 to be stronger than usual because of the later launch of triple-cameras in iPhone 12.
In general, despite the significant price fall due to coronavirus in February and March, Apple stocks rose significantly. Prices increased for more than 30% over the last 2 months, and for about 68% since the lowest point in the mid-March.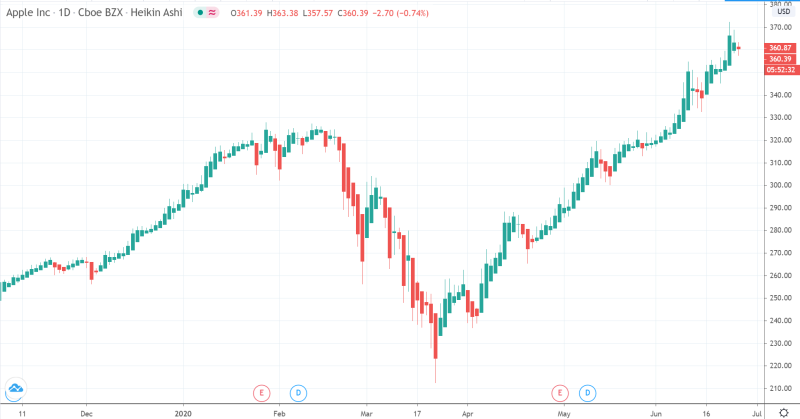 Image source: TradingView AAPL
AAPL reached its all-time high price of $367 earlier this week, yesterday close price was $360.