S&P 500 futures rebounded after a dramatic fall on March 16. The Federal Reserve warns of slower economic recovery after the pandemic.
The US Department of Labour will publish the May Price Index later today. The forecast is for an increase of 0.7%. Today, the University of Michigan will publish the June consumer opinion index with predicted values of 75.0.
Global car sales in 2020 are forecast by Goldman Sachs to grow. The Bank published this report on Friday. In the forecast, the Bank lowered the rating of Tesla TSLA to neutral, but raised the rating of General Motors Co. GM from neutral to buy.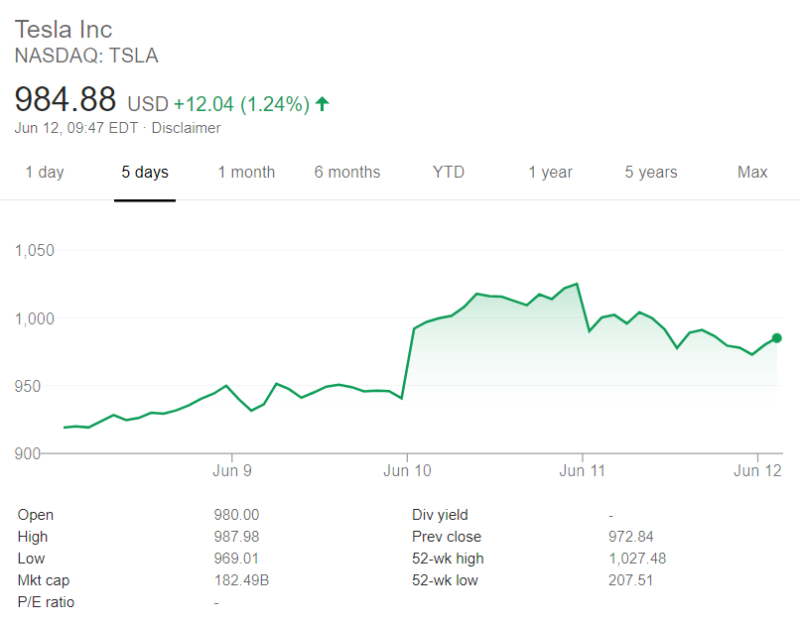 Image source: Google Finance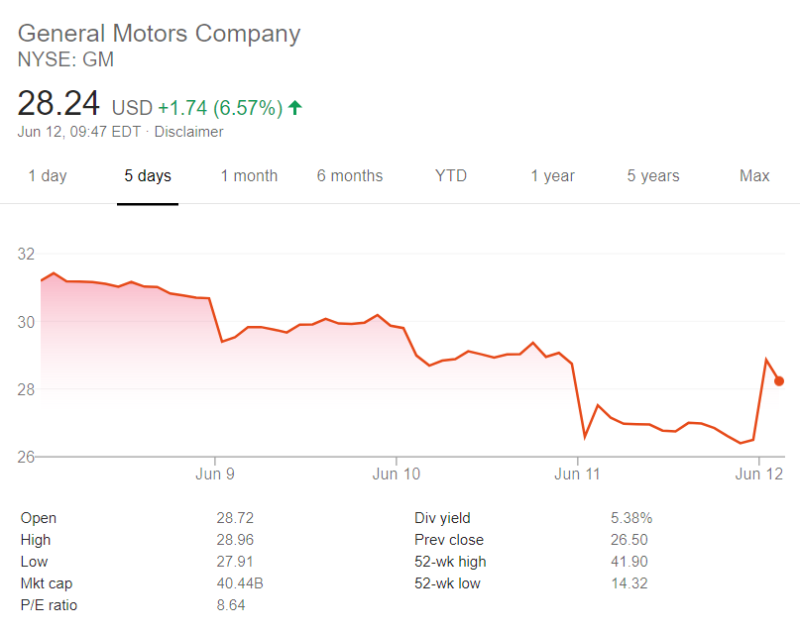 Image source: Google Finance
Among the growth leaders on Friday, Adobe Systems also stand out. Adobe Systems (ADBE) reported quarterly sales growth. The growth was from $1.83 billion to $3.1 billion. For the third quarter, the company forecasts sales of $3.15 billion.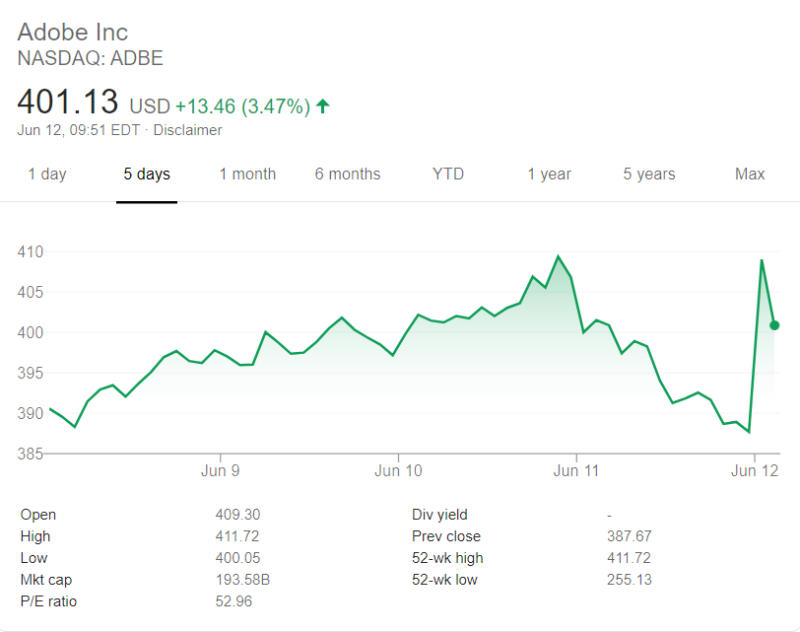 Image source: Google Finance