The pressure on the economy keeps building from external factors. First, there was uncertainty about Chinese debt, now uncertainty is growing based on the weak economic data.
Holger Zschaepitz, a market analyst, posted a tweet showing the condition of global indexes across the spectrum. It is felt that investor sentiment remains subdued.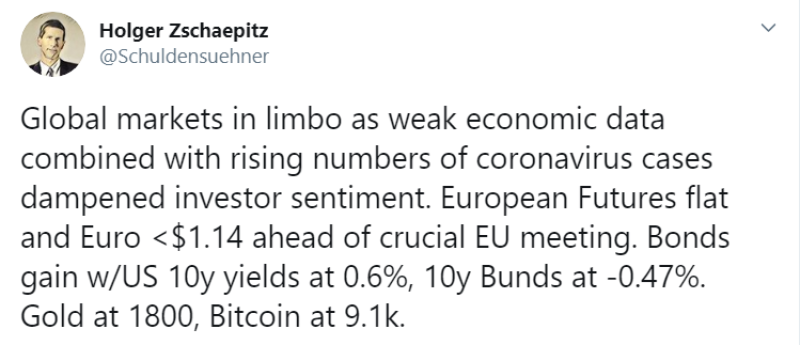 Image source: Twitter @Schuldensuehner
It is worth to note that the shares were trading with a big drop on the premarket yesterday. The same trend continued during the main trading session on Thursday.
European indices are trading in the green zone before a significant meeting of the European Central Bank. At the same time, the EUR / USD currency pair is trading flat, waiting for the ECB head's statements.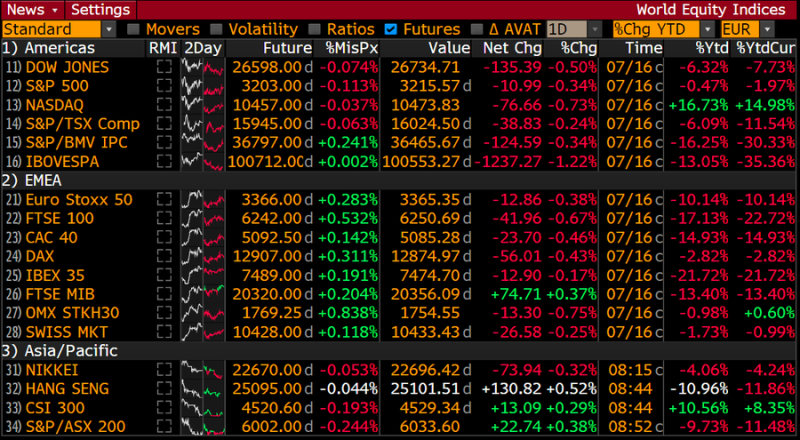 Image source: Twitter @Schuldensuehner