According to the Market Ear news aggregator, Shanghai Composite Stock Market Index SSE Composite grew by 10% within the last week: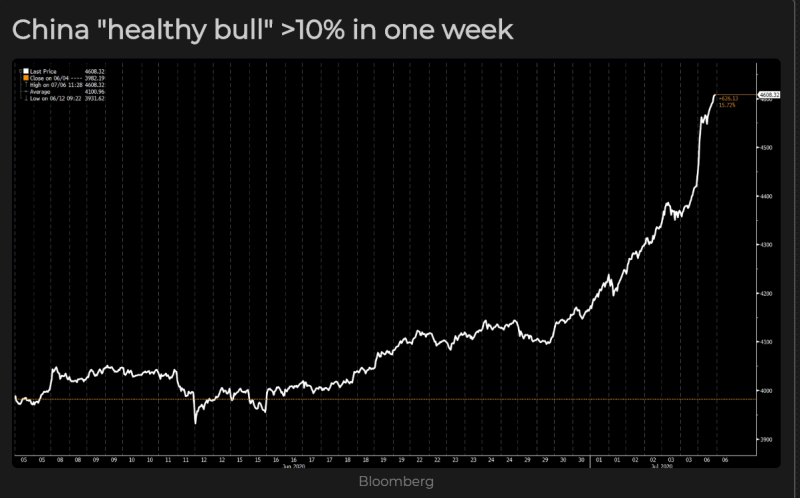 Image Source: themarketear.com
In addition, the Chinese volatility index VXFXI roketed by 20% in one day, which might be a signal to even greater changes.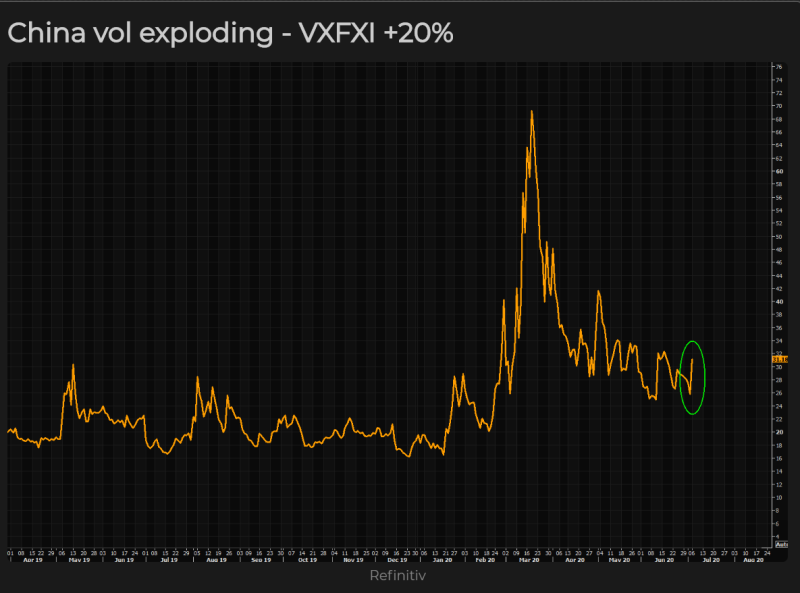 Image Source: themarketear.com
Holger Zschaepitz, a market analyst, believes such activity is associated with an attempt of the Chinese authorities to fuel the growth of the stock market, because Beijing stated the bullish market is the most important now. Referring to Bloomberg, he suggests that actions taken by the Chinese government could lead to the biggest burst of the bubble since 2015.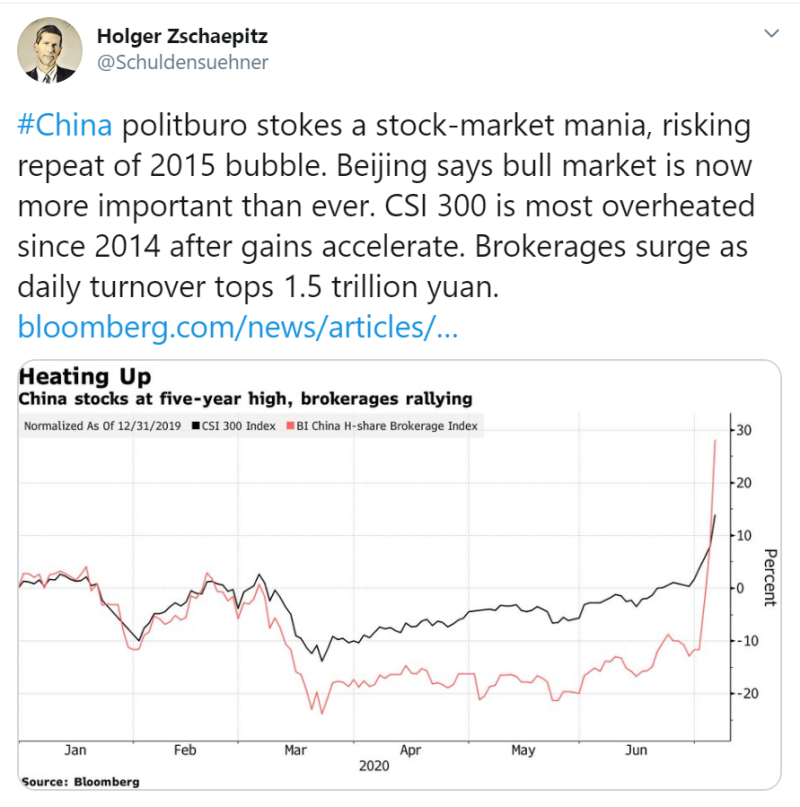 Image Source: Twitter @Schuldensuehner
Nathan Michaud, an InvestorsLive's analyst, reports that after the statement posted by the government authorities, Chinese social media exploded in search queries related to opening a trading account.
Image Source: Twitter @InvestorsLive
Steve Burns, a trader & the a founder of NewTraderU.com, notes that today was marked by growth not only in China, but also in other Asian markets: Japan, South Korea, Singapore, Taiwan, and Hong Kong.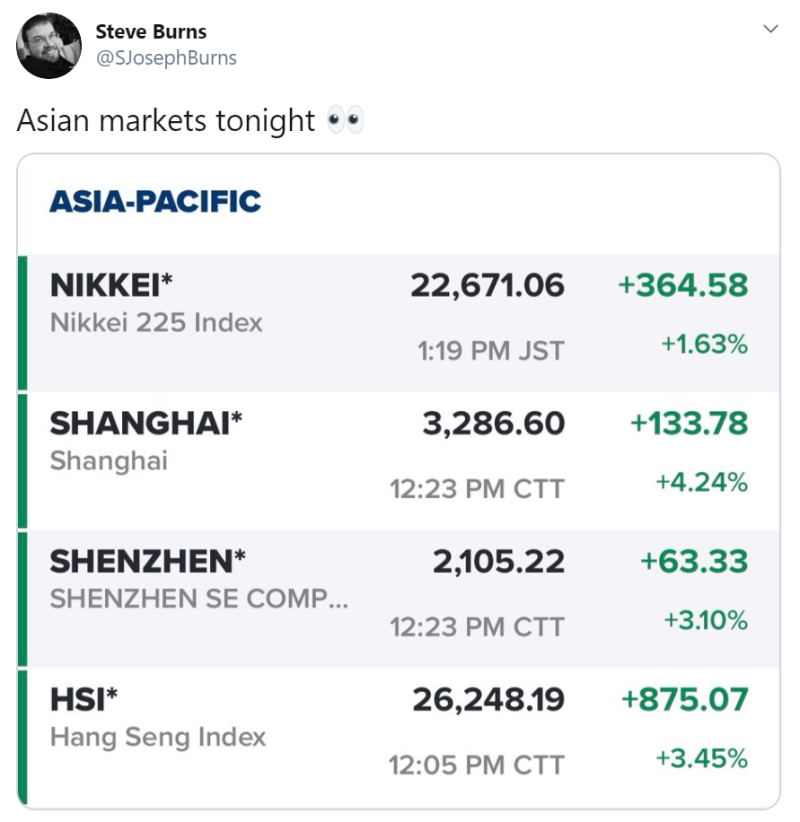 Image Source: Twitter @SJosephBurns
According to Marketwatch, quotes have risen because investors expect news that will show the global economic recovery: in some Asian countries, quarantine measures are ceased, investors also monitor the results of elections in Singapore.
Last week, China also became a source of concern when it was discovered that about 4% of the country's gold reserves could be fake. This caused a rise in prices of gold, which reached eight-year's high.