New data shows Tesla Inc (TSLA) selling 11,095 vehicles made from Shanghai Model 3 to China in May. China Passenger Car Association (CPCA) provided analytical data.
CPCA reported before that sales totalled 3,635 vehicles in April. This is a 64% drop compared to the 10,160 units sold in March.
Over the course of a year, Tesla's stock price has doubled. On the premarket on Monday, they grew by 2%.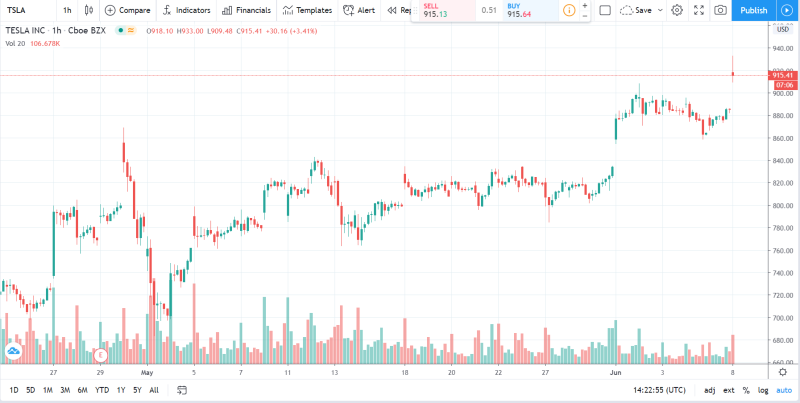 Image source: TradingView
Analysts call the average price per share at $619. These data indicate an estimated 30% decrease.
After lowering prices for several models in China, analyst Bill Selesky confirmed the stock's hold rating. The analyst is concerned about the strained relations between the U.S. and China, which affect Tesla's factories in Shanghai.