Retail Investors' Option Frenzy
Michael A. Gayed, a portfolio risk manager and a market analyst, points out that the volume of single stock options trading exceeded the volume of trading in the stock itself for the first time in market history.
The trading volume in single stock options has surpassed the volume of regular shares for the first time. Get ready for a volatile ride till the end of the year. #stocks #markets #economy #investing #financialservices #options #trading #volatility #stockoptions Michael A. Gayed via Twitter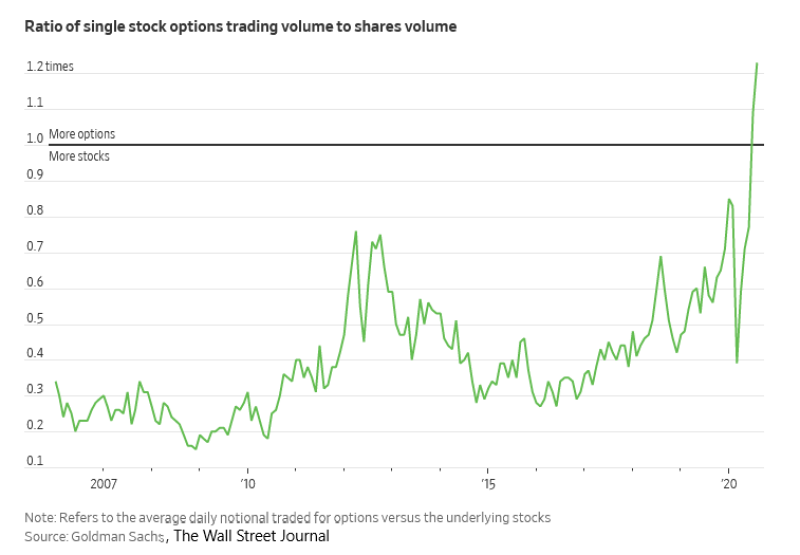 Image Source: Twitter @leadlagreport
Jim Bianco, the president of Bianco Research LLC, also emphasizes the danger of such behavior of retail investors, and clarifies another fact:
60% of options trading is in contracts with less than two weeks to expiration Jim Bianco via Twitter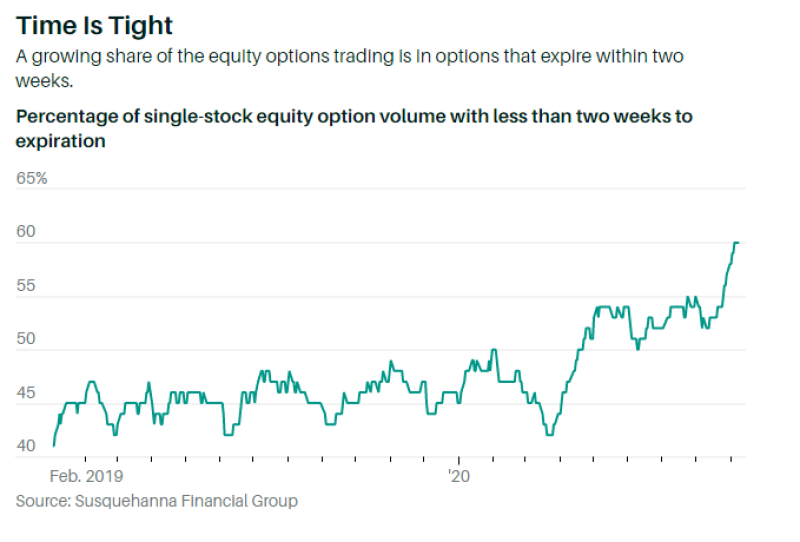 Image Source: Twitter @biancoresearch
The Vast Majority of Trades Are in Options of 7 Companies
Any lack of balance in the market is not a good sign, especially when the imbalance grows to this size. Among other things, it turns out that the vast majority of options that investors buy are options of 7 Big Tech companies: Tesla, Apple, Amazon, Facebook, Microsoft, Google and Netflix.
Well over 2,200 stocks have options contracts listed on an exchange. The VAST majority of trading is in just seven names. Jim Bianco via Twitter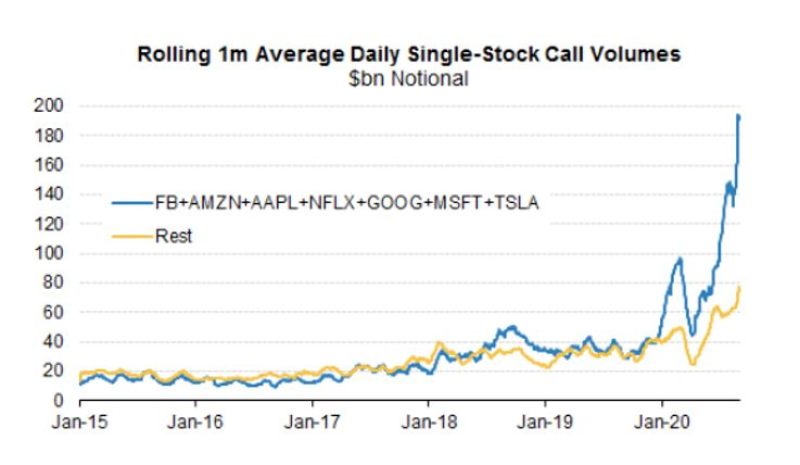 Image Source: Twitter @biancoresearch
Earlier, experts have repeatedly pointed out that such an increase in the number of retail investors trading options is one of the signs of an imminent fall in the market and the onset of a bearish phase. Retail investors with a help of their actions directly influence the growth of volatility in the market, thereby intensifying its fluctuations and approaching collapse.