Shares of video game maker, Nintendo, have risen to a new two-year high. The incline resulted from growing fears of the second wave of coronavirus. After a two-month sideways move, the stock went up.
During the global quarantine, the Nintendo Switch was a hit in the pocket game console industry. The launch of the game Animal Crossing: New Horizons also affected growth.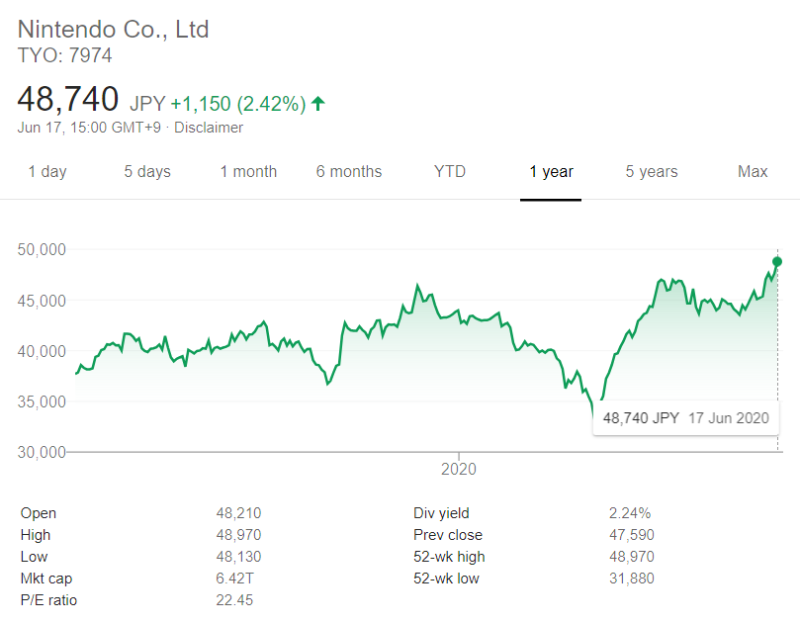 Image source: Google Finance
The previous high was 67,400 yen back in 2007. But, overcoming the psychological threshold of 50,000 yen can provoke further growth. In January 2018, the stock rose to these levels. Then the price reached a value of 49,980 yen.Analysts have a positive view of the stock. JPMorgan analyst Haruka Mori believes shares on the news of a possible second wave may reach 52,000 yen.  
We believe the Covid-19 pandemic has expanded earnings opportunities for the Nintendo Switch platform beyond one-off special demand Haruka Mori, JPMorgan analyst
For the remainder of the year, the Nintendo slate looks strikingly blank, without any games scheduled for the release of its hit franchises.
While Sony Corp. and Microsoft Corp. all of them are expected to spend huge time in the holidays rolling out their PlayStation and Xbox consoles for new generations. During the first PlayStation 5 presentation in April, Sony unveiled more than 20 new games, and in June, Microsoft introduced over a dozen of Xbox One X games.
Some Twitter users met the news of the stock's rise with derision. We recently reported that the US is going to buy back assets worth up to $1 trillion. Although Nintendo is traded on the Japanese stock exchange, users believe that the growth is due to extra monetary incentives.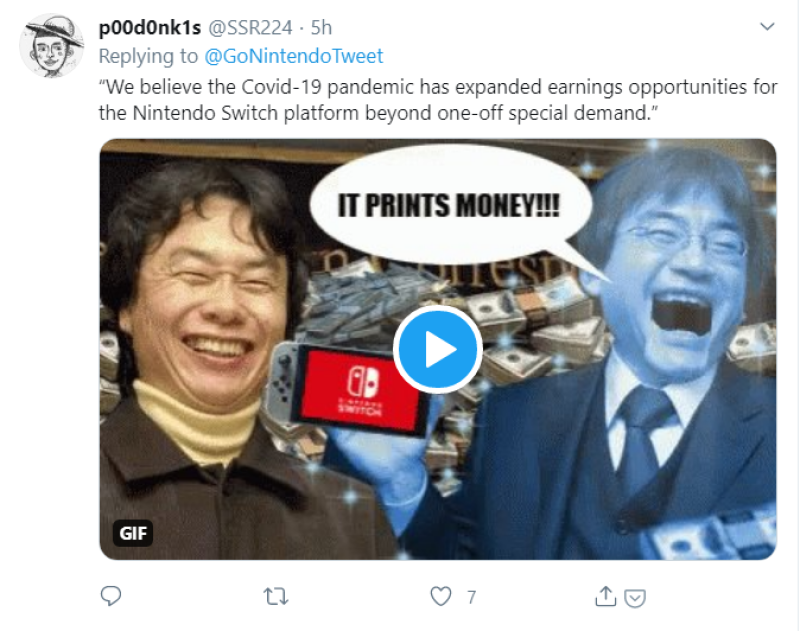 Image source: Twitter @GoNintendoTweet