Holger Zschaepitz, an author from Welt, reports that U.S. indices are rising against information about new vaccine. Key indices futures, such as the Dow Jones, S&P 500 and Nasdaq are rising between 0.3% - 1%.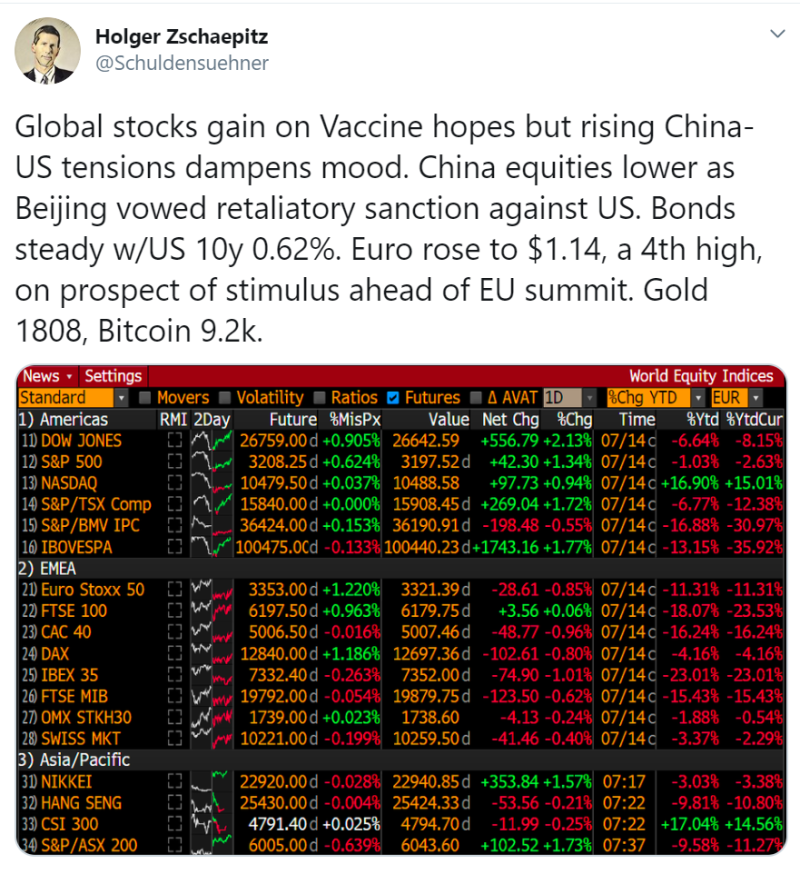 Image Source: Twitter @Schuldensuehner
However, some experts believe that the news about the vaccine appeared for a reason. For example, Michael A. Gayed, an analyst and a portfolio manager, argues that vaccine news are a substitute for a quantitative easing policy.

Image Source: Twitter @leadlagreport
The Federal Reserve uses a quantitative easing policy to reduce the negative impact of coronavirus on the market. However, some experts believe that such measures lead to a the growth of a bubble on the stock market due to their quotes increasingly being opened from the real companies' profits.
Information about the creation of a new vaccine also fuels markets and makes them grow, which allows analysts to assume that the publication of this news has the same reason as the quantitative easing policy pursued by the Federal Reserve.