Last month, Bloomberg reported that Japanese holding company SoftBank is going to sell about $ 20 billion worth of T-Mobile shares. The company will sell shares of Deutsche Telekom, the controlling shareholder of T-Mobile. This transaction will cover large losses from its investment business.
In the latest announcement SoftBank Group, which holds about 25% of the US company assets, stated that it is looking into deals involving private placements or public bids and transactions involving T-Mobile or its partners, like Deutsche Telekom AG, or third parties.
Before the opening of trading on Tuesday, the company's shares are in a sideways movement. The announcement from the Japanese holding company did not affect the mobile operator's share price.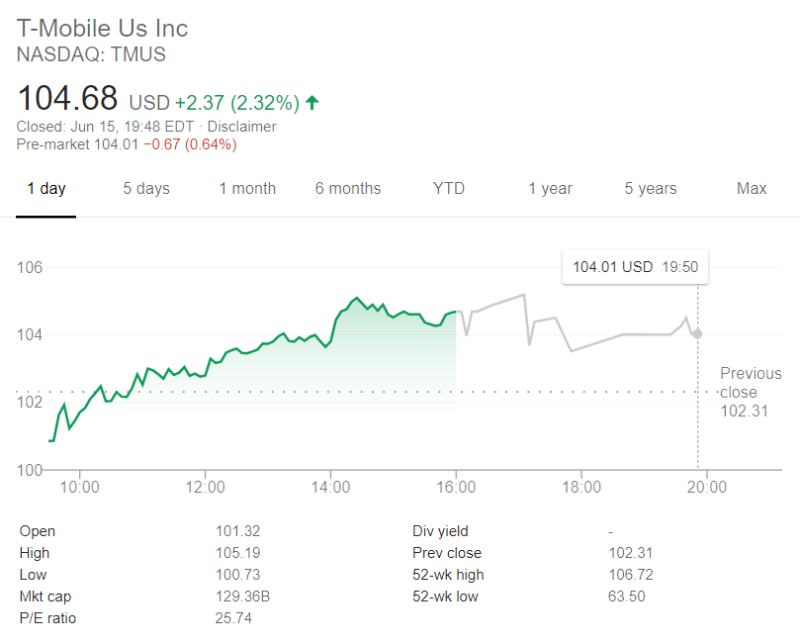 Image source: Google Finance
It does not seem like SoftBank explored "one or more monetization transactions" involving wireless carrier stocks and that T-Mobile was not specific about the plan. People, familiar with the issue, stated last month that SoftBank agreed to sell about $20 billion of its T-Mobile stock, part of the capital gain efforts in its investing business which followed record losses.