Many Bitcoin and altcoin users are in search of reliable wallets. There are two ways to store cryptocurrencies – in a hot wallet (an application installed on your device) and in cold storage (a hardware device that you may take with you in your pocket). We are going to provide you with more information about the top hot wallets that you can find on the Internet.
Exodus Cryptocurrency Wallet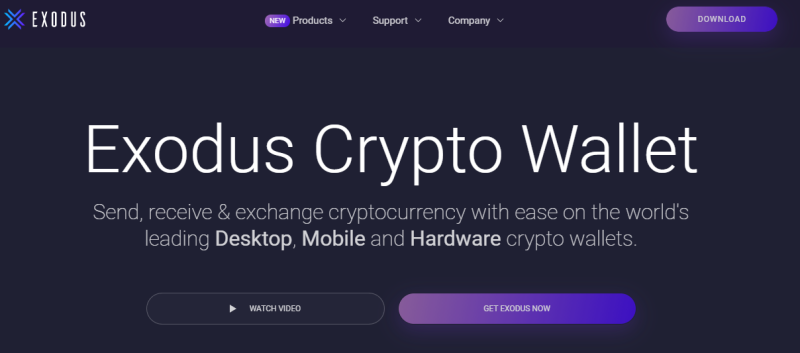 Image Source: Exodus
Exodus is famous for the number of cryptocurrency assets you can store there. It accepts more than 100 cryptocurrencies, which is a great amount. Exodus works on both desktop and mobile devices You can take it with you wherever you go and pay using cryptos.
Exodus includes various applications that you can use to improve your experience. For example, you can earn cryptos by using specially dedicated cryptocurrency apps like VeChain, Tezos, and others. Another great opportunity to earn is called Compound Finance. Here you can earn more interest than any bank offers by depositing your tokens.
Exodus offers SportX – the ultimate betting app where you can bet on your favorite team and earn tokens.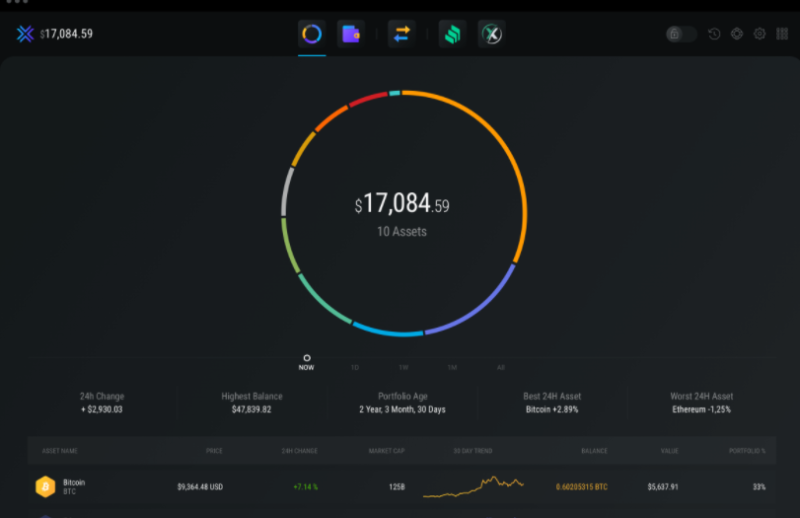 Image Source: Exodus
Exodus offers a very simple interface and great navigation. You can track all your transactions and various statistics on all tokens you have ever stored there. This wallet offers also an opportunity to exchange coins with low fees inside the app.
Bitamp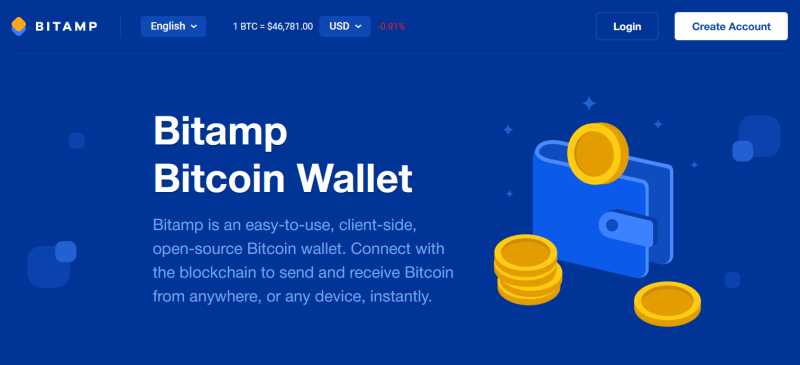 Image Source: Bitamp.com
Bitamp is an easy-to-use, client-side, open-source Bitcoin wallet. Connect with the blockchain to send and receive Bitcoin from anywhere, or any device, instantly. It's an open-source, client-side, free Bitcoin wallet that allows you to send and receive Bitcoin securely on the blockchain.
Electrum Hot Wallet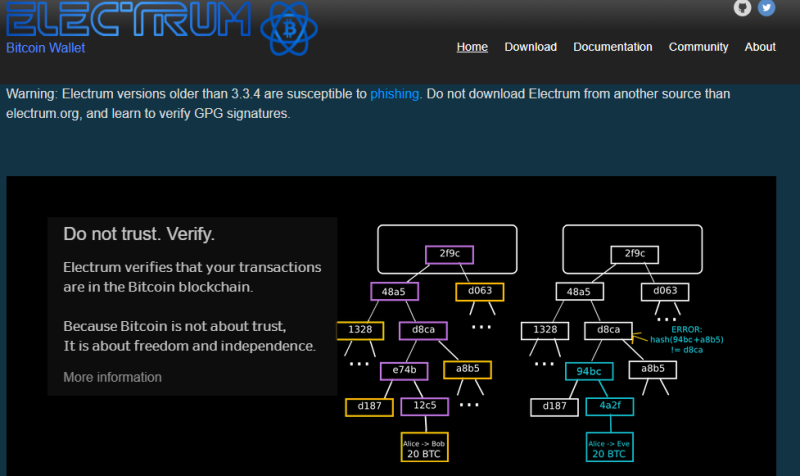 Image Source: Electrum
Electrum offers few features as compared to Exodus but this is not the reason to skip this wallet from your focus list. Electrum has many advantages including safety. Your keys are encrypted and they always stay on your device.
Another great feature of Electrum is that you can recover your funds with a secret phrase. This is an extremely great opportunity for those who lose their keys. Electrum is a very fast wallet as it uses servers indexing Bitcoin Blockchain.
What else should you know about this wallet? Electrum servers are decentralized. This means that you shouldn't  expect any downtime of the wallet. You can keep your private keys offline, which transform your hot wallet into cold storage. The permission to spend your tokens may be split between various wallets, which increases the safety level of this storage. Moreover, Electrum supports third-party addons and is compatible with hardware wallets.
Electrum was created in 2011. This wallet is trustworthy. It is developed by a team of enthusiasts. Many community members contribute to this project.
Blockchain wallet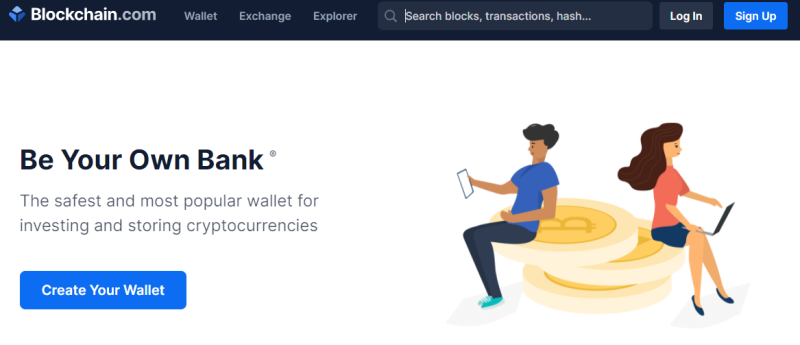 Image Source: Blockchain wallet
Blockchain wallet is a bank in your pocket. You can use it to store your tokens and to conduct various types of payments. This cryptocurrency wallet is considered to be one of the safest in the world. Blockchain wallet allows you to send tokens for any purposes for the lowest fees.
Many hot wallets offer exchange opportunities and Blockchain is not the exclusion. You can easily exchange your tokens within the storage for the best prices. There is also buy and sell opportunities that are available for 36 countries.
Blockchain wallet was designed for desktop and mobile devices. You can use it with iOS and Android. The application supports 25 languages and includes 22 cryptocurrencies. This is not the greatest number of tokens compared to other wallets. However, Blockchain offers a very high level of security.
Another great feature is the USD pegged digital currency. It is traded 1 to 1 with a fiat USD currency. There are also some additional helpful functions including charts, prices, and markets.
Edge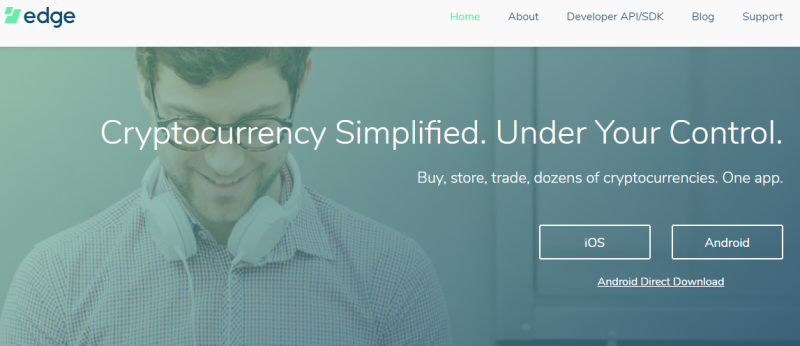 Image Source: Edge
Edge is another great application to store your tokens. It can be described as 'buy, store, and trade' app. There are not many features inside but the developers focused on the highest level of security and reliability of the wallet, which is one of the key points when it comes to cryptocurrency wallets.
What does Edge allow you to do? You can purchase tokens within the platform. Edge allows you to easily buy various tokens and store them later. One of the most important advantages of this wallet is that you can easily access your tokens via login and password. No more stupid mistakes that can lead to losing your tokens.
The application is working on various devices. You can use it on your desktop PC or laptop as well as on your mobile devices based on Android and iOS. A built-in exchange offers you this great opportunity to buy tokens using fiat money.
Edge was formerly known as Airbitz. The company appeared in 2014. There were no scandals about the security level of their wallet, which is another reason to pay attention to it. 
Opera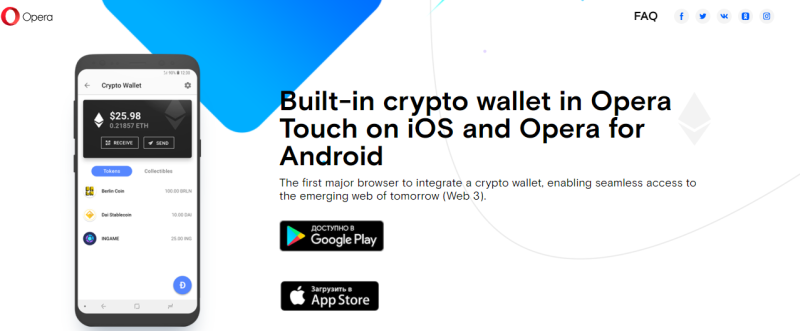 Image Source: Opera
Opera is a famous web browser that is in the public eye. The developers of this browser have decided to create their own cryptocurrency browser that is available for both desktop and mobile devices. You can find links to Google Store and App Store on the official website.
What are the main features of this web app? It allows you to conduct direct payments using the cryptocurrencies. Moreover, you can hold tokens and collectibles in this application. How safe Opera wallet is? They have used cutting edge technologies to protect your funds inside the app.
Opera wallet has nor access to your private keys neither to your backup phrase. This phrase is necessary to get access to your tokens in case of an emergency, if you lose your mobile device, for example. The application currently supports Bitcoin, ERC-20 tokens, and ERC-721 collectibles as well as Tron. The number is limited as you can see but the developers promise to enlarge the number of supported tokens in the future.
Conclusion
Those are not all wallets that you can find on the web. There are many more of them with their own features and advantages. Those hot wallets we have listed in this review are safe and offer various functions that you can benefit from.