The Head of the European Central Bank Christine Lagarde has mentioned on Wednesday that she expects a major economic contraction in the region. According to the official, the downside tendency in economic may be very strong and she sees it now. Christine Lagarde has underlined that the Europen Central Bank's main target is to maintain price stability. The head of the ECB still defends the exceptional measures to support the level of liquidity.
The speech of Christine Lagarde exerts pressure on EUR as the region's economic perspectives are not bright. However, later today we will see two more European Central Bank's representatives comment on the situation. Luis de Guindos and Andrea Enria are going to have a speech on Wednesday as well.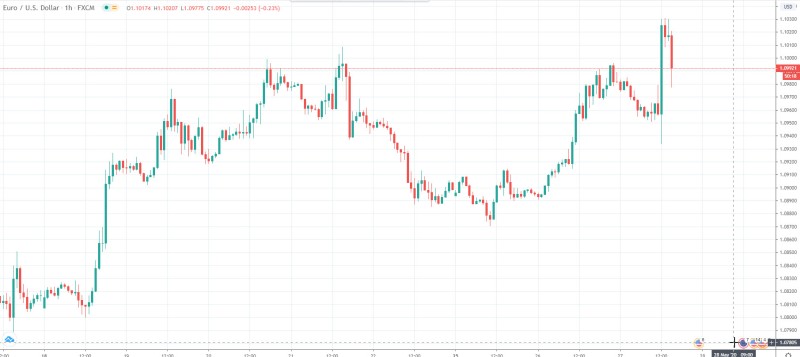 EUR/USD Chart
The recovery of the greenback was expected as investors and traders' risk appetites are limited. US-China relations are the number of priorities for market participants. There are also some fears of the second wave of coronavirus in Europe. All those factors prevent market participants from pushing the currency pair higher.
What are the key events to pay attention to?
The end of the week will be full of data releases that may be of particular importance for EUR/USD. US GDP data will be the main driver for Thursday. According to the analysts, the US economy has lost 4.8% in the first quarter of 2020.
Another important data is US unemployment claims. Experts expect the number of unemployed to decrease to 2100K for the past week.
Some US inflation data is expected to be released on Friday. Core PCE Price Index is forecasted to reach -0.3% while the previous reading was -0.1%.
Eurozone is also going to issue its CPI data on Friday. Acording to the forecasts, this indicator is going to reach 0.1% from 0.3% previous reading.
Fed chair Powell is going to have a speech on Friday. It is unclear what message he has to the public, but we can expect that he is going to touch coronavirus subject as well as the current monetary policy and some forecasts.