According to the recent news by Coinbase (@coinbase), the cryptocurrency exchange may acquire some tokens soon.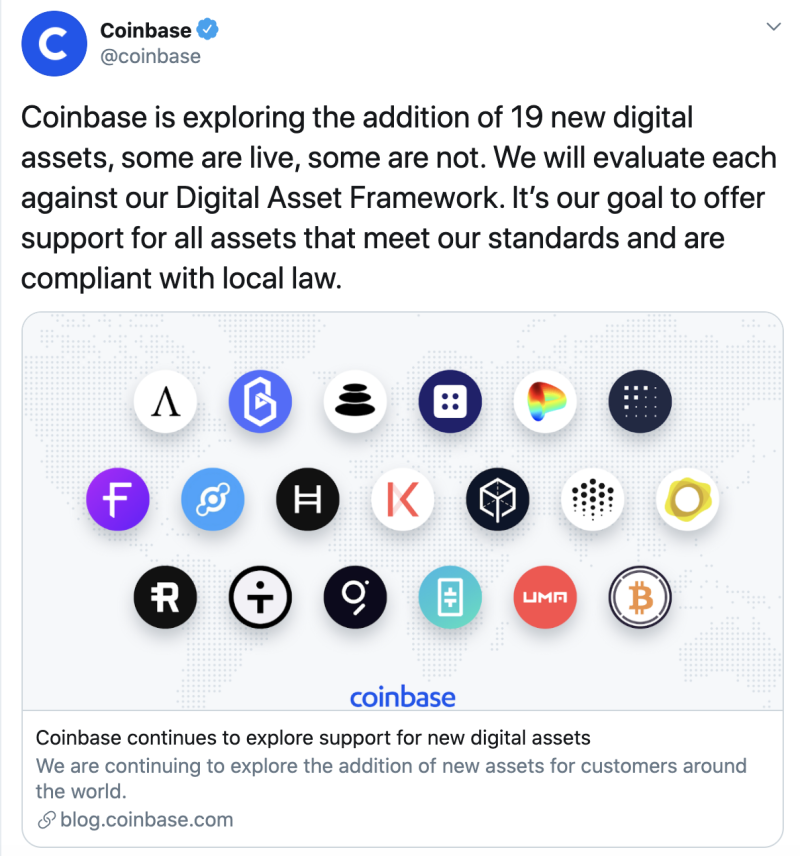 Image source: Twitter @coinbase
In the list, there are also the following DeFi tokens: Ampleforth, Balancer, Curve and tokenized bitcoins on the Ethereum tBTC and WBTC blockchain.
The exchange analyzes the technical characteristics of these cryptoassets and their regulatory compliance. To host some of them, you will need to obtain permission from regulators in certain jurisdictions.
Coinbase warned that it does not guarantee the listing of the listed cryptoassets, and the absence of other cryptocurrencies on the list does not mean that the exchange will not consider listing them in the future. Most of the cryptocurrencies and tokens specified by Coinbase for potential listing are traded in the green zone - their rate has been growing by 2-8% per day.
Ampleforth (AMPL) is the biggest gainer among the top DeFi tokens. The rate of the altcoin has rocketed by more than 40% over the last 24 hours.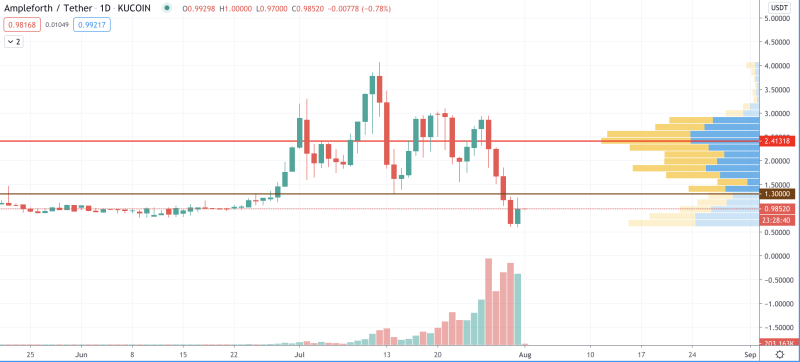 Image source: TradingView AMPL
The token has found the support at $0.60 on the daily chart. The growth impulse wave is supported by the raising trading volume, as well as, liquidity level. Currently, the next daily candle should be a little above the existing one to keep growing. Consequently, bulls may get Ampleforth (AMPL) to the nearest important level at $1.30.
AMPL is trading $0.9852 at press time.