The famous billionaire, Cameron Winklevoss, tweeted that not willing to buy Bitcoin today is going to be an even bigger mistake than not desiring to invest in Amazon, Apple, Microsoft or Google stocks 20 years ago. 

Image Source: Twitter @winklevoss
To clarify, Mr. Winklevoss is talking about the time after the burst of the Dotcom bubble, when investor's confidence in Internet-related stocks was undermined. During those years, today's market giants experienced significant losses, for example, Microsoft's shares fell by more than 50%, from $56 at the peak of the bubble to $20 in following years. Now they are at $205.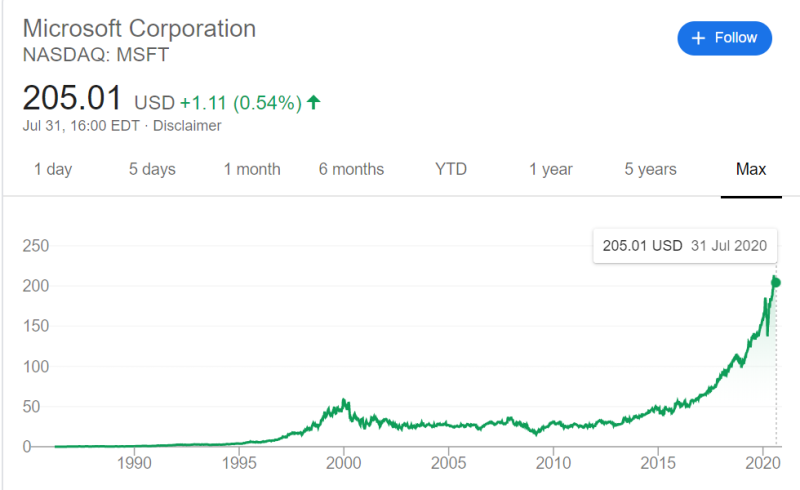 Image Source: Google Finance MSFT
Now the value of shares of any of these companies is tens or even hundreds of times higher than it was back in the day. All price fluctuations on the current charts seem incredibly insignificant. Amazon shares have soared from $10 in 2002 to $3,164 this Friday.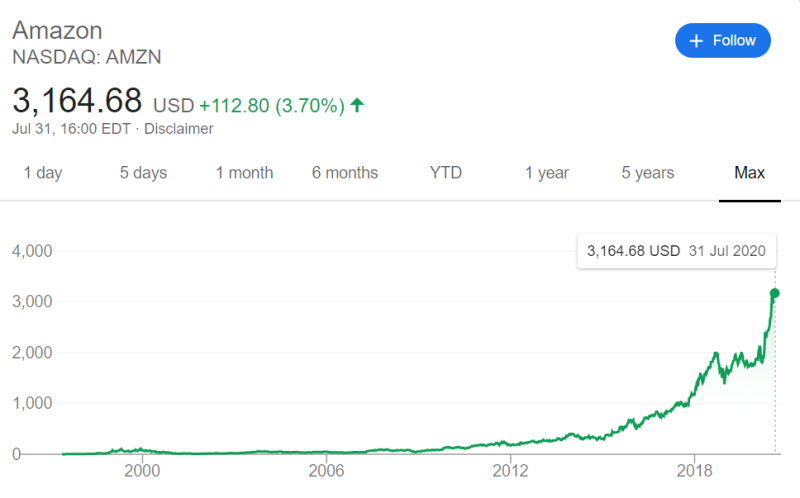 Image Source: Google Finance AMZN
Thus, Cameron Winklevoss believes that the same high-profile ups are expected in the future for Bitcoin, which will demonstrate to those unwilling to take the prospects of this cryptocurrency seriously, how wrong they were.
The billionaire also expressed that now Bitcoin will continue its rise, since, in his opinion, it will be supported simultaneously by Bitcoin itself, which is a protective tool for investors, as well as an explosive growth in decentralized finance (DeFi) fueled by Ethereum.

Image Source: Twitter @winklevoss
Cameron and his twin brother Tyler are entrepreneurs and crypto investors, they are also founders of Winklevoss Capital Management and Gemini cryptocurrency exchange. They are known for accusing Mark Zuckerberg in 2004 of borrowing their idea of interaction between Harvard's ConnectU students, which soon became Facebook.
Over the past month, the Bitcoin price has grown from $9,000 to $11,770 and, apparently, it is not going to stop, setting new and new records, including in the hashrate of the network.