According to Glassnode analysis, Bitcoin (BTC) needs to gain 44% to come back to its peak at $20,000, which was reached at the end of 2017.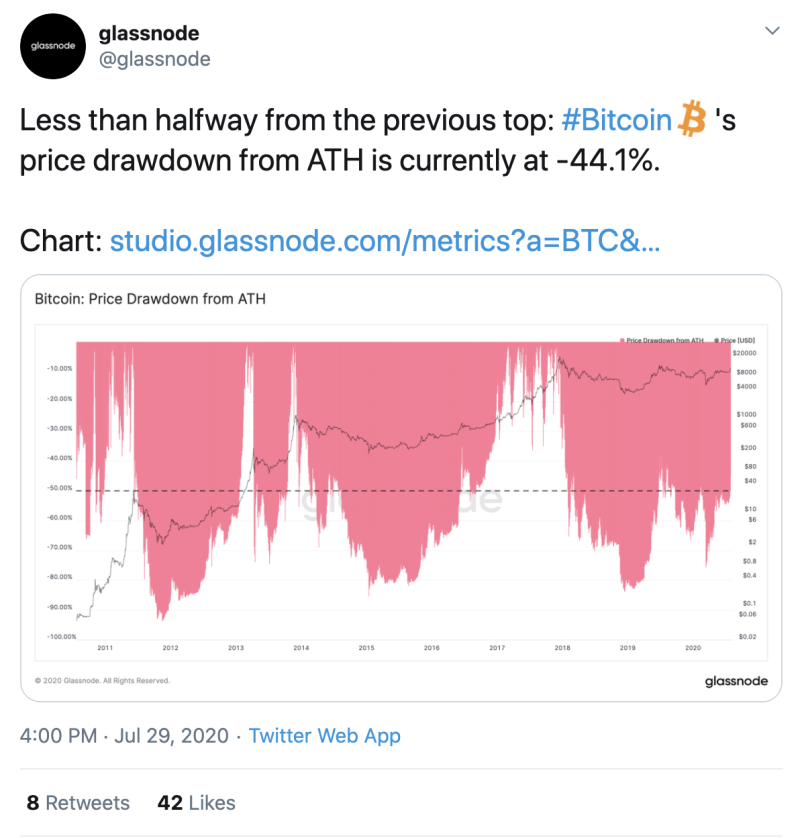 Image source: Twitter @glassnode
After a record 50% drop in value in March, Bitcoin (BTC) is back on track, this time rising to $11,394 for the first time in a year.
As the result, there is high probability that the price of Bitcoin (BTC) will rise to even $12,000 this year. This growth is explained by the fact that investors are turning to alternative investment options during difficult situations in the global economy. Such sharp jumps in price are no longer expected in the near future, however, BTC will slowly continue to rise in value.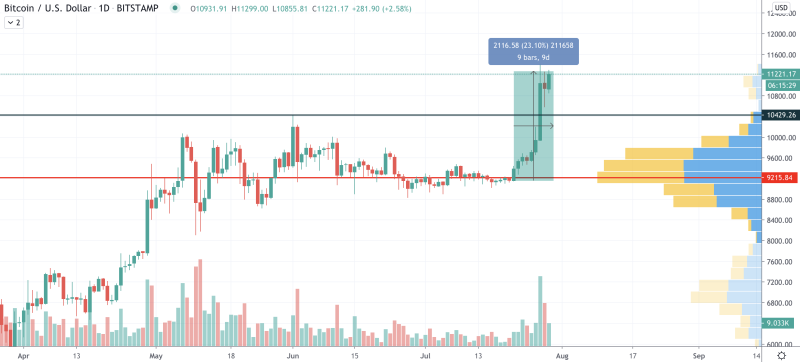 Image source: TradingView BTC
Together with Bitcoin (BTC), other cryptocurrencies have grown in value. Ethereum, for example, has risen in price by almost 5.6%, XRP by 5.3%, and Litecoin by 14%.
However, some experts are even more bullish on Bitcoin. According to Mike Novogratz, a billionaire and a CEO of Galaxy Digital, gold and Bitcoin will update their highs soon.
The financier expressed this point of view on the air of the CNBC television channel and noted that both assets are the best form of capital preservation in the face of rising inflation. Since the beginning of July, gold has risen in price by more than 7%, during the same time, Bitcoin has increased by about 20%.
At the same time, a trend was recorded to strengthen the correlation between these assets. This trend signals that BTC has finally secured the status of digital gold.
Bitcoin is trading at $11,216 at press time.