According to the data by Skew (@skewdotcom), the trading volume of Bitcoin futures on Bakkt has reached the all-time high.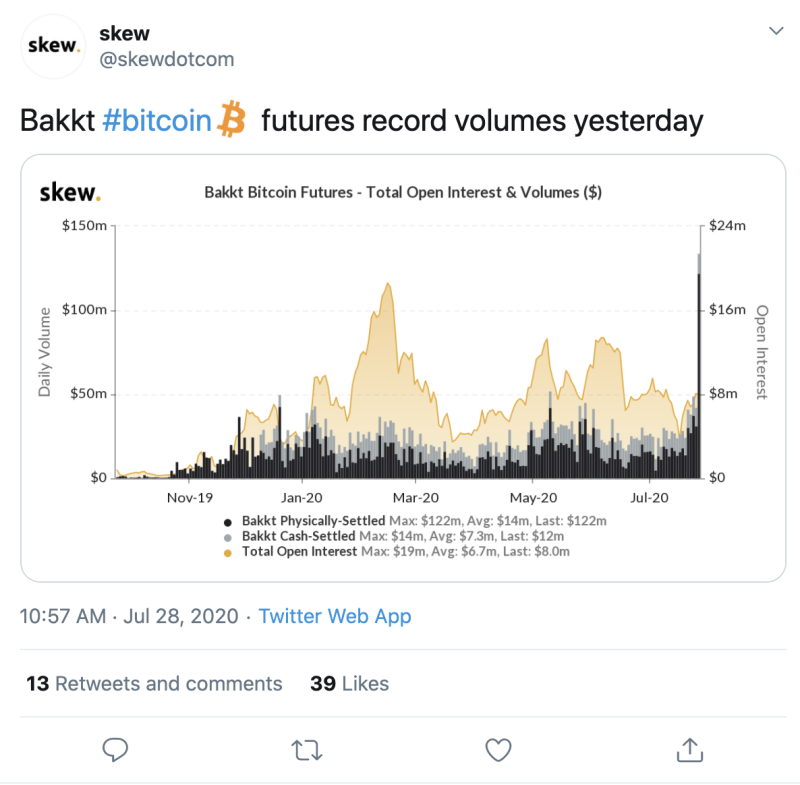 Image source: Twitter @skewdotcom
The figures of July 27 stand out compared to the previous weeks. The last surge similar to that was observed in May. The current record is up 84% from last all-time high in December of 2019.
Against the background of the growth in the price of Bitcoin (BTC), the turnover on the Bakkt site was 11,509 BTC (~ $127 million at the time of writing), setting a new absolute record.
The record was previously set in February of this year, when the price locked in the $10,400 range, and the total open interest in Bitcoin futures reached $18.5 million.
Bakkt only has a small share of the Bitcoin futures market. For example, on July 24, the volume of transactions in futures on Bakkt was higher than the Kraken cryptocurrency exchange, but was much lower than the market leaders Huobi and Binance.