Bitcoin has finally started to come out of the sideways movement. On Tuesday, the price aggressively broke through the $9,300 mark and settled above this level. The main cryptocurrency is facing two strong levels that hold back its growth.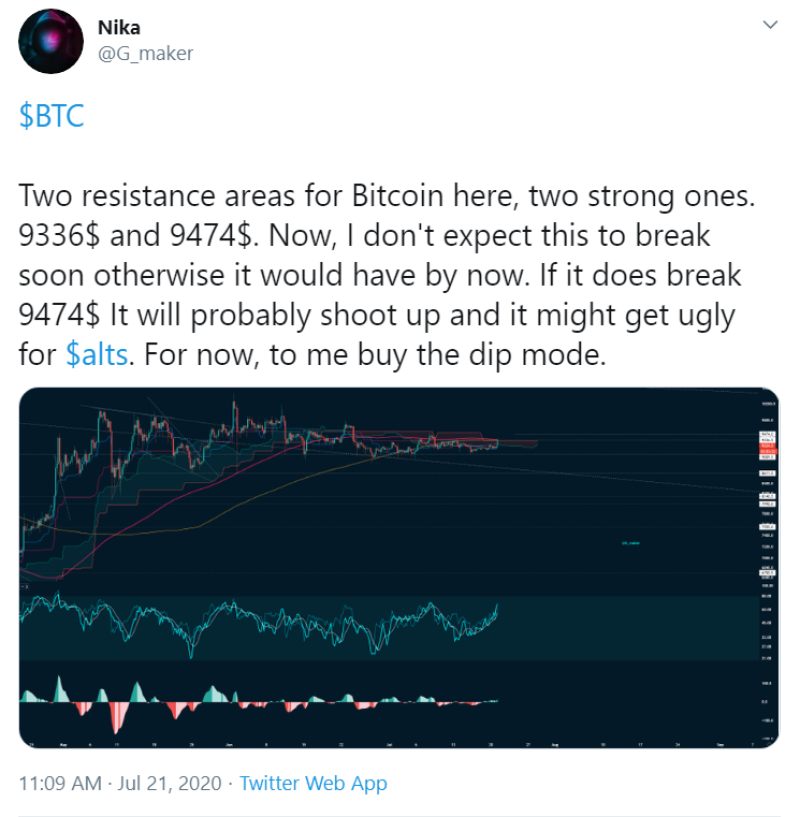 Image source: Twitter @G_maker
Bitcoin volatility has been at its lowest levels for more than 3 months. Many experts claimed that Bitcoin is waiting for a big upward movement due to the indicators of the Bitcoin network and miner's behavior.
Also, many technical analysts, such as Crypto Michaël (@CryptoMichNL), predicted the growth of the main cryptocurrency.
Option investors also place their bets on the increase. However, only 4% believe that Bitcoin will grow above $20,000 in a year.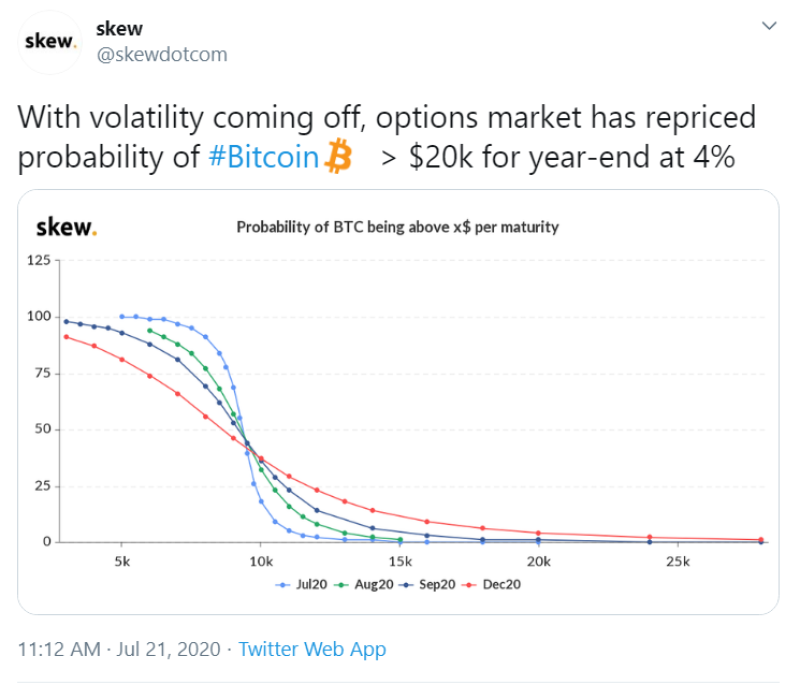 Image source: Twitter @skewdotcom
And the number of Bitcoins present on exchanges is minimal, which indicates that in the case of major transactions, exchanges can be not fully liquid. And this restriction of supply can increase prices or force exchanges to use false volumes.
However, the giant is waking up, we are waiting for a big movement. Where do you think it will go? Share your thoughts in the comments.