The adaptation of cryptocurrencies is growing every year. Some experts suggest that banks use cryptocurrencies for their clients. 
One of those people is Ron Shevlin. He suggested that banks should think about including Bitcoin in their products since the percentage of Americans who bought cryptocurrencies in the last month has doubled.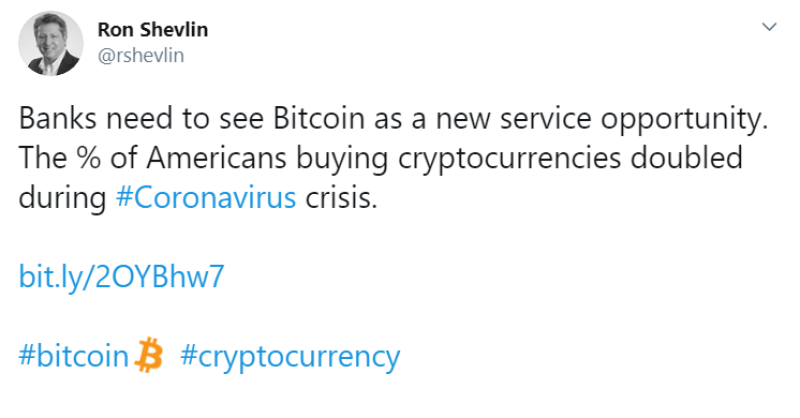 Image source: Twitter @rshevlin
Bitcoin, Ethereum and other cryptocurrencies were traded in early 2020, and then plunged down into February — a rate which was maintained at the height of the Coronavirus outbreak between March and May.
Recent research found that 15% of US adults already have a cryptocurrency type — just over half of those participated in cryptocurrency in the first six months of 2020.
Such new investors gained on average of approximately $67.5 billion in cryptocurrencies, around $4,000 per person. Among Americans, who held such properties before this year, the self-reported valuation of cryptocurrency firms including Bitcoin and Ethereum is about $111 billion or about $7,000 per individual.
However, another representative of the fintech industry, Jim Marous, does not agree with Ron's opinion. He believes that this function can be implemented together with consulting services. But the services he offers belong to other organizations, because he does not trust banks.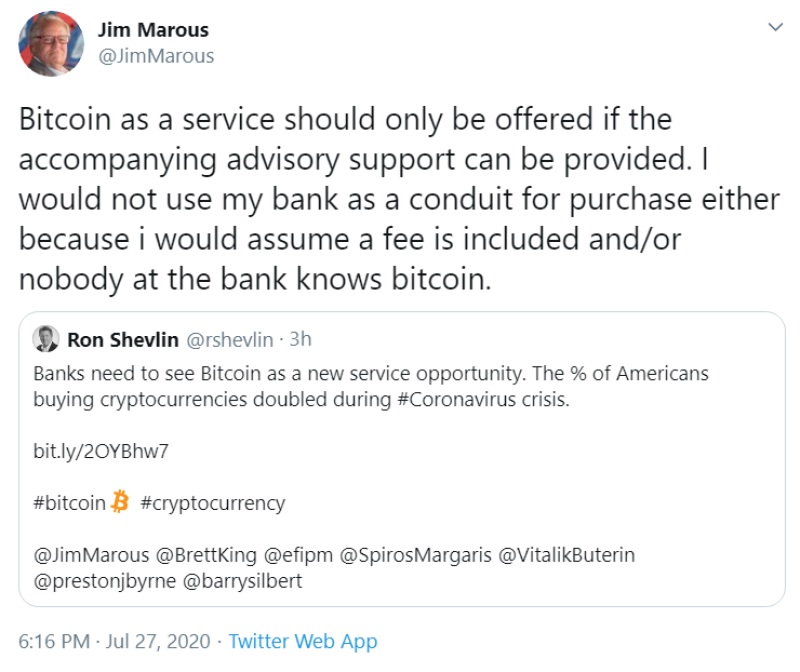 Image source: Twitter @JimMarous