But what is Cardano? How do you invest in it? This article is going to answer these questions, so read on.
What Is Cardano?
Cardano is a Proof of Stake (PoS) blockchain platform that aims to resolve the scalability issues of the first generation blockchain technology on Proof of Work (PoW) networks such as Bitcoin and Ethereum. Instead of rewarding the miners for solving the transaction validation and block creation puzzles, PoS systems reward coin holders, eliminating the need for extensive energy consumption with PoW systems.
How To Smartly Invest In Cardano?
Now that you know what Cardano is, how do you invest in it? There are various ways to do so.
1. Buy Cardano (ADA) Cryptocurrency
You can invest in the native cryptocurrency of Cardano called ADA. To do this, you need to have an account with an exchange that lets you buy ADA in fiat, such as Swyftx Cardano. 
You may then transfer your ADA to any Cardano compatible wallets, store it there for some time, and earn rewards through staking. Staking is the process of locking up your ADA to validate transactions on the Cardano blockchain. The more ADA you stake, the more rewards you earn. It's like earning interest on the cryptocurrency you own.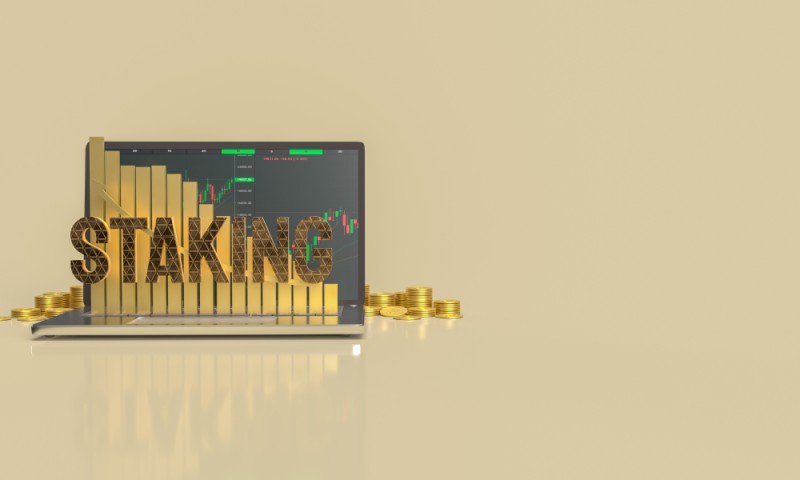 2. Trade Cardano (ADA) Cryptocurrency
You can also simply buy ADA and sell it at a higher price to make a profit. Buying and selling cryptocurrencies is possible through different cryptocurrency exchanges on the Internet. However, trading cryptocurrencies is risky. Depending on how you trade, you can make or lose money.
It's crucial to study the market first before trading to ensure you'll commit minimal mistakes as a beginner. Learning about the various indications that influence the value of a cryptocurrency, such as charts, news, and even the mood of the community, is part of market research.
News is also something that affects cryptocurrency prices. It's one of the most potent factors in determining a cryptocurrency's value for a certain period. It can drive cryptocurrency prices up or down. For example, if a large multinational company announces that it will start accepting Bitcoin payments, the price of Bitcoin might automatically rise.
The community's mood is also another factor to consider. A cryptocurrency community is an active group of people who either own or trade crypto. The community's mood is essential in determining whether the price of a cryptocurrency will rise or fall. For example, if the Cardano community becomes optimistic about its future, it might cause the value to increase.
Charts are a graphical representation of data showing how prices have moved over time. You can use chart patterns to identify trends, cycles, and price direction in the market. Most traders use technical indicators such as moving averages, RSI, and Bollinger Bands to confirm their trade entries and exits.
3. Buy Cardano CFD
You can also invest in Cardano by purchasing a contract for difference (CFD). A CFD is a contract between traders and brokers that allow the trader to profit from cryptocurrency price fluctuation of an asset without actually owning the underlying product. The trader only needs to put a portion of the asset's price as a margin. 
The advantage of CFDs is that you can trade the asset, such as Cardano (ADA) when there aren't enough sellers or buyers available in the market. It also allows investors to profit when the price of Cardano is falling instead of rising.
4. Invest On Cardano's Lending Protocol
You can also invest in Cardano by lending your ADA to borrowers and earning interest through decentralized lending platforms. These platforms may different fees and interest rates for both sides. So, it'll be best if you check and compare each platform's rates to ensure that you get the most out of your investment.
5. Buy ADA Futures
You can also buy a tradable ADA futures contract on a cryptocurrency exchange that allows investors to trade on scheduled future contracts. Trading futures enable investors to use leverage to increase profit when ADA is either rising or dropping in value. For example, you can buy an ADA futures contract worth $10k with only $1k. Trading futures allow investors to maximize returns on their investment by leveraging.
Final Thoughts
Being one of the most popular cryptocurrencies, Cardano offers many ways to invest in digital assets. If you're a conservative investor, you can already buy and hold ADA as an investment and earn rewards through staking. If you're a more aggressive investor, then trade Cardano using CFDs or its futures market. You can also invest in the cryptocurrency's lending platform to earn interest from your ADA holdings.