According to Peter Brandt (@PeterLBrandt), Robinhood users are feeling FOMO and they might face possible losses soon.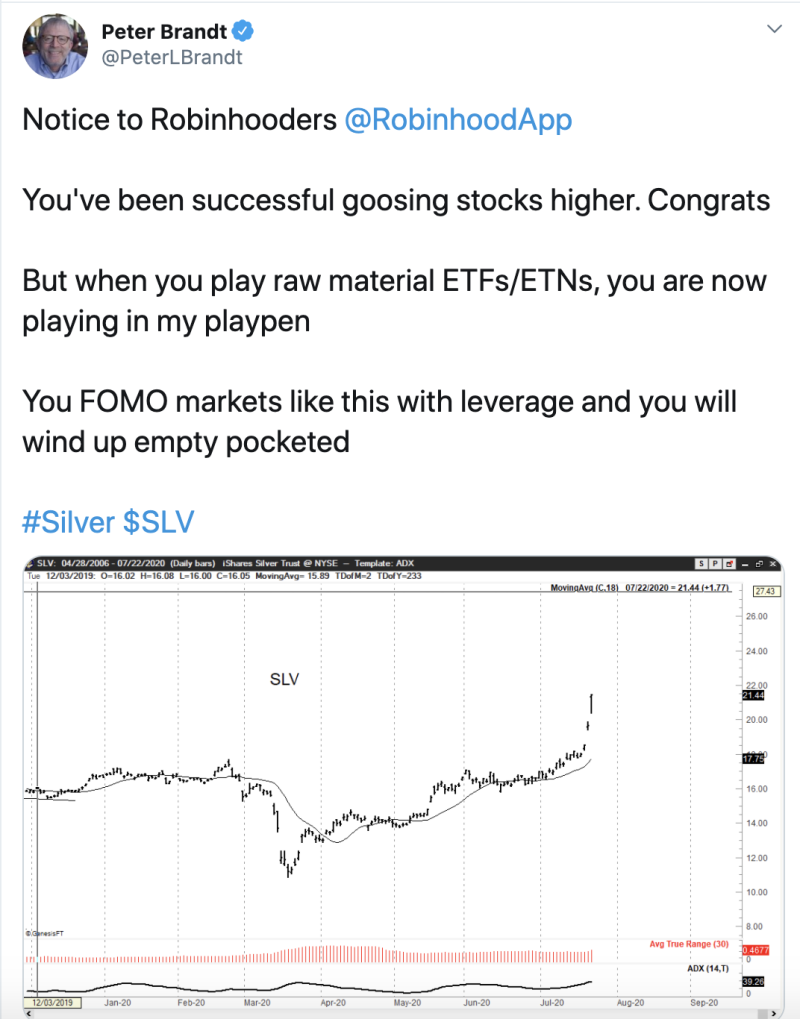 Image source: Twitter @PeterLBrandt
Mainly, he mentions that Silver (XAG), which rate has significantly increased over the past time. 
Silver futures climbed to a seven-year high on expectations for more stimulus to help the global economy recover from the coronavirus pandemic. Silver (XAG) rose by more than 6% to $23 an ounce.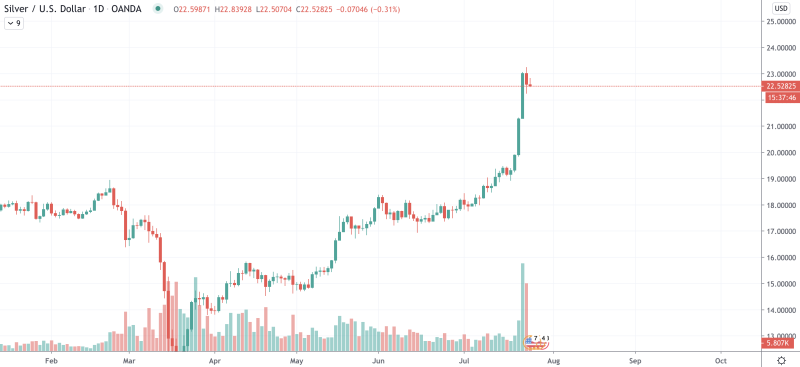 Image source: TradingView XAG
Lower bond yields have made holding gold and silver more attractive, and investors are piling up stocks in the hope that they will retain their value as the central bank's stimulus is being unleashed when the pandemic erodes other assets.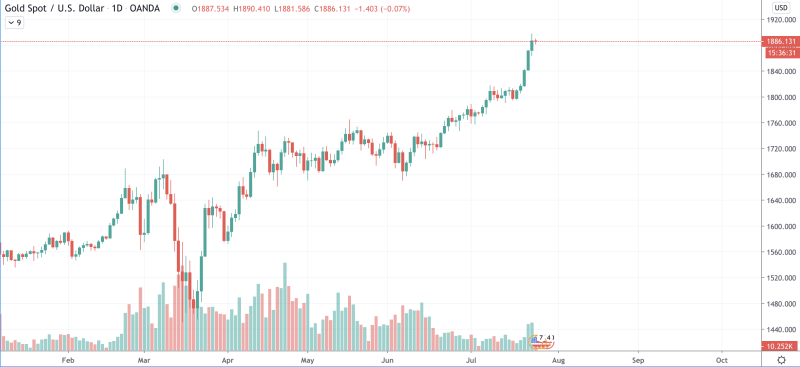 Image source: TradingView XAU
The price of Gold (XAU) also maintained their upward momentum, breaking the nine-year high set on the previous trading day.
XAU is trading at $1,886 at press time.