The weak US ADP data supported Gold, Silver, Oil, and other assets. Jeroen Blokland (@jsblokland) pointed out that Crude Oil (WTI) goes beyond its highest level of early March.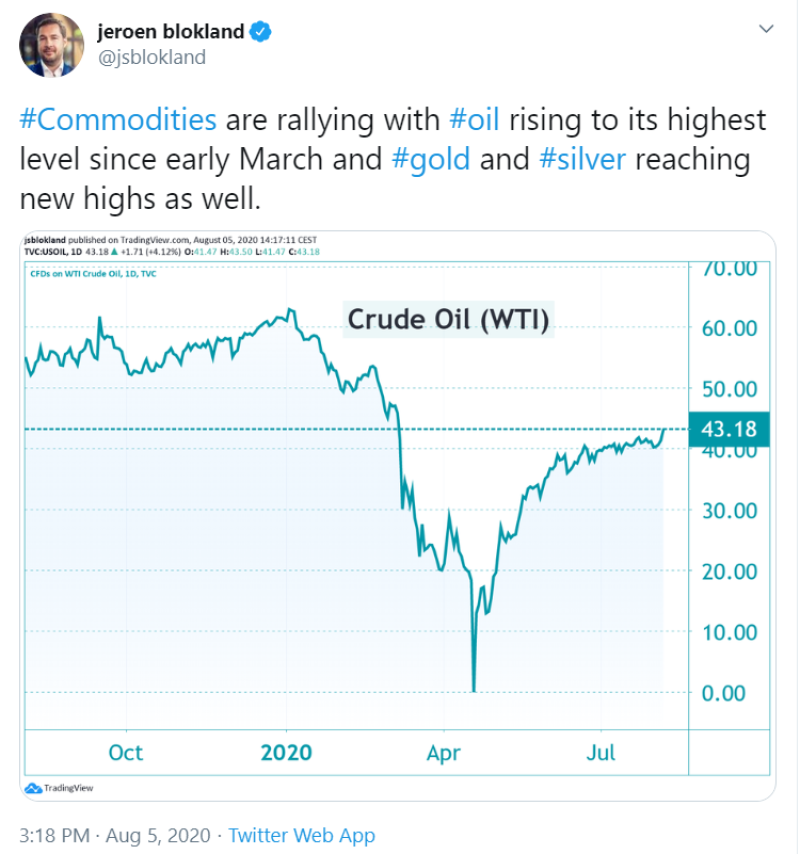 Image Source: Twitter @jsblokland
US ADP data printed only 167K new payrolls while economists expected 1200K+ new payrolls for that period. This allowed commodities to reach the new top. 
Oil (WTI) Has Risen to an Even Higher Level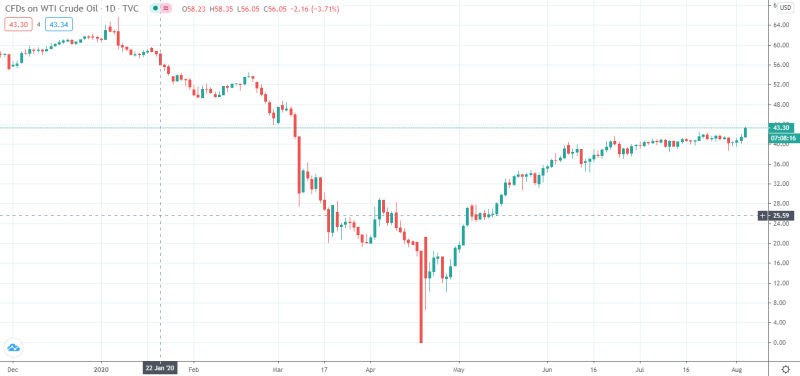 Image Source: TradingView WTI
Oil had very hard times during the second quarter of 2020 due to global recession. The demand for the energy sector plunged as some days oil prices were negative. However, later WTI resumed its growth and managed to reach $43+ at the press time. Oil currently looks very promising as the global economy seems to gain momentum after the hardest quarter since the Great Depression. The price of oil is supported by the recent OPEC+ agreement as Russia and Saudi Arabia declared their willingness to cut oil production.
Gold (XAU) Reaches the New Top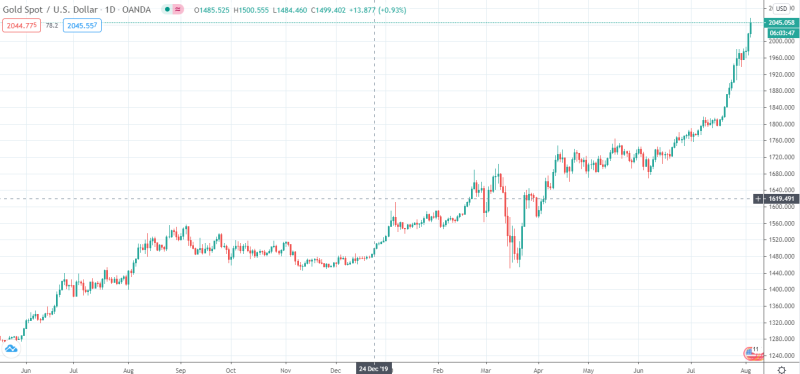 Image Source: TradingView XAU
Gold benefits from a weak US currency. The FED decided to extend this ultra-easy monetary policy in the latest FOMC meeting. This means that the DXY is going to lose ground allowing Gold and other precious metals as well as commodities to get stronger support. 2020 is a great year for gold as this precious metal has already reached its highs and continues to be successful.
Silver is in Good Shape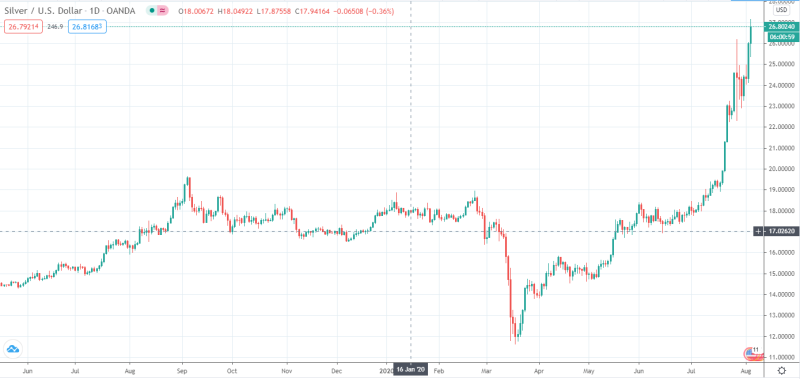 Image Source: TradingView XAG
Silver pushes upwards as the US Dollar index loses its ground. XAG/USD has already broken yearly highs and it seems that nothing can stop Silver from moving even higher. The current Silver price is $26+. The precious metal is likely to become even more successful as nothing can stop it now.