Bitcoin is up about 48.7 percent year to date, nearly 10 months to 2020, and is above the S&P 500 Index which is only 4.73%.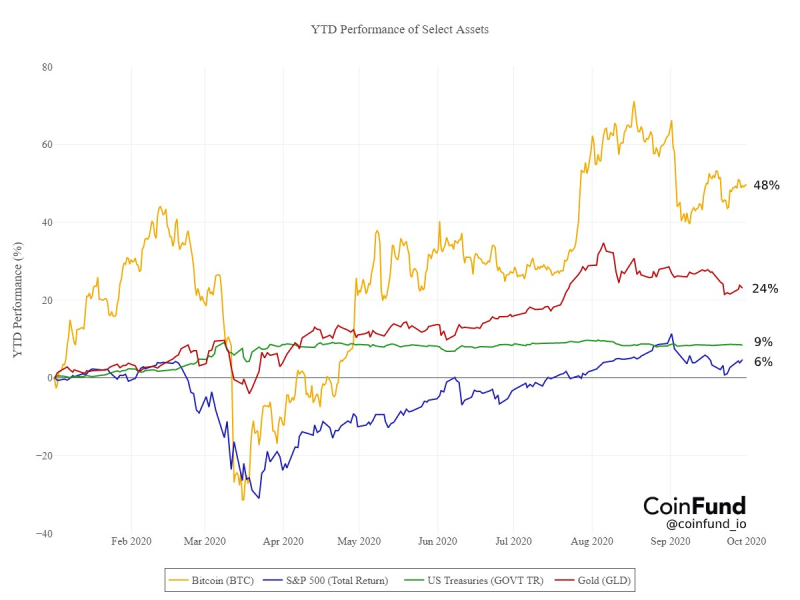 Image source: Twitter @sethginns
Bitcoin's association with physical gold is known in the crypto-world as "digital gold." The precious metal also had a good year, albeit less than BTC, in the middle of a turbulent macroeconomic climate.
Bitcoin has reversed its 12th March decline and traded beyond the pace of pre-plunge. BTC indicates that the forthcoming halving on May 12th would improve its stability, causing a lower output rate of the latest Bitcoin.