Zoom's Stock Is Growing Again
Zoom's stock is up by more than 5%, continuing the explosive gains observed throughout this week.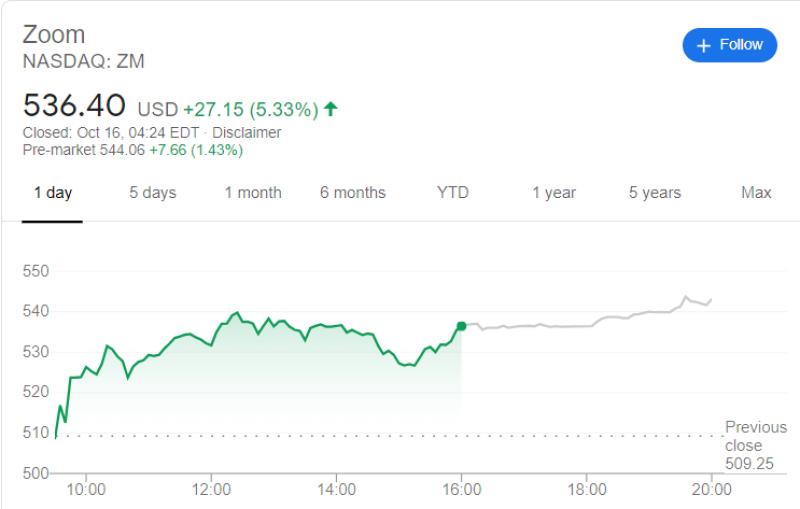 Image Source: Google Finance ZM
Besides, it became known that the famous ARK ETF has acquired a stake in Zoom. The purchase amount was over $ 125 million, according to @RedCoatChicago.
@smartertrader, a longtime trader, points out that the purchase occurred when Zoom was at all-time highs. He is confident that this means ARK is confident in the company's prospects and continued growth.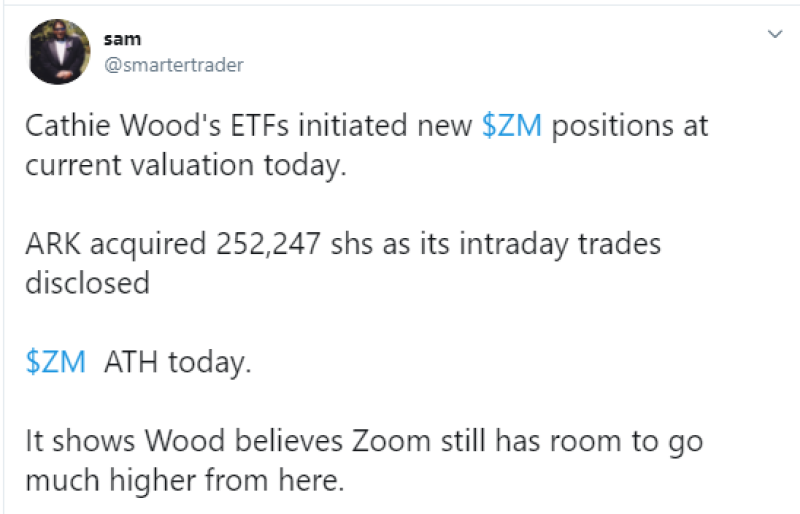 Image Source: Twitter @smartertrader
Two days ago, the company's stock was already demonstrating rapid growth, having managed to completely overcome the gap caused by the correction of early September (not all technology companies have already managed to do this).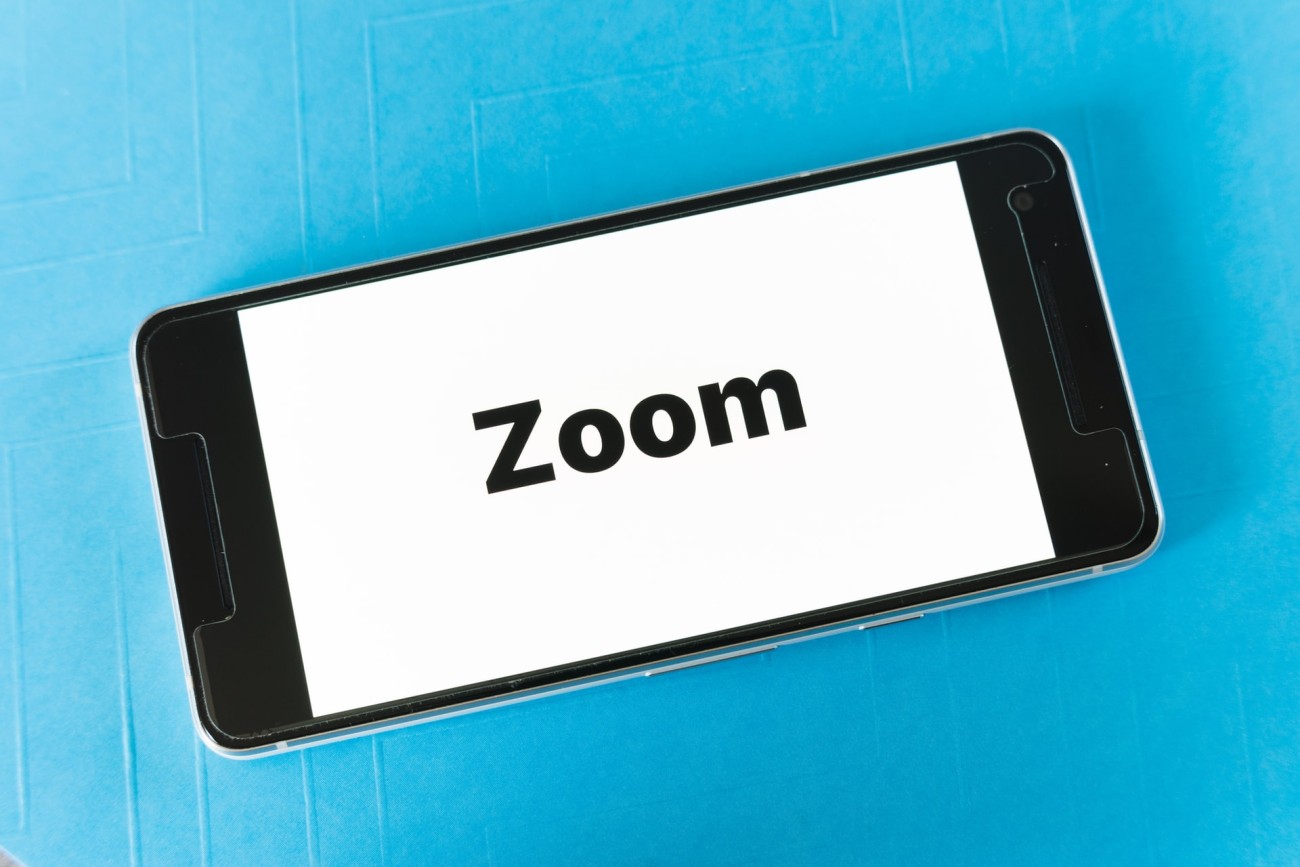 Zoomtopia, the Reason of the Jump 
The growth came amid the approach of Zoomtopia, the company's annual event. Today it became known that several new products were presented to the audience, such as OnZoom, a new event platform, and Zapps, a new application store. Also, high hopes are pinned on Zoom Phone, a service from the company that allows you to make calls without using video. Analysts suggest that this particular product will allow the company to continue its growth and compete with such industry giants as Microsoft and Alphabet.
Zoom, along with Netflix, is one of the obvious beneficiaries of the pandemic, as a large number of people are locked up at home, so they needed a reliable provider to meet the needs of employees and students working remotely.
Netflix, on the other hand, has benefited from the increased time people spend at home, which could make them spend more time watching TV shows offered by the streaming giant, so analysts are predicting the company will grow if a full-blown second wave of coronavirus comes along.