According to @ElonsWorld, Tesla, the US electric vehicle maker, is the 11th largest company in the world based on the market cap, overtaking retail-giant Walmart.
"Tesla is now the 11th most valuable public company of the world $TSLA" @ElonsWorld via Twitter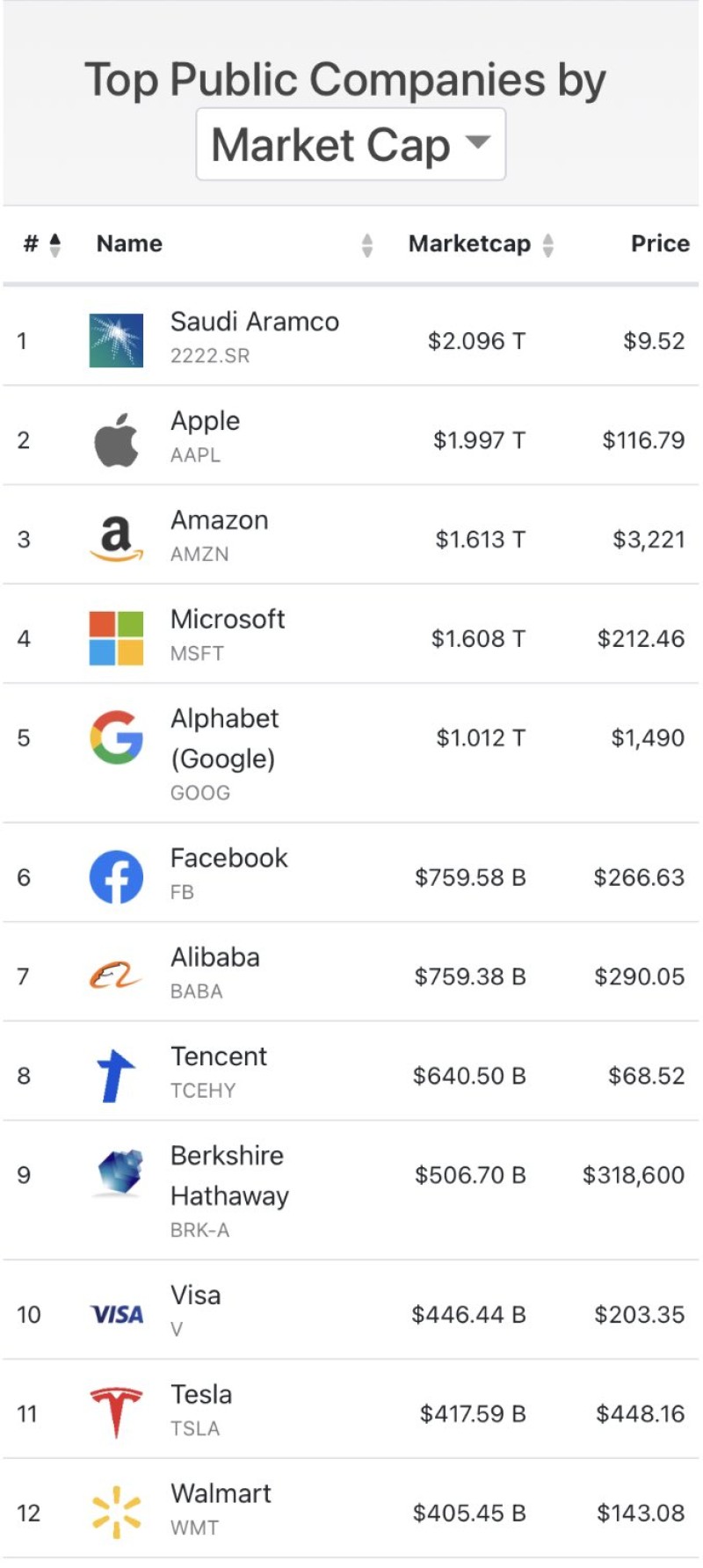 Image Source: Twitter @ElonsWorld
The rise in the rating was driven by the recent rally in the company's shares. Over the past 5 days, the stock has gained more than 13%. This happened after a series of the record falls, as a result of which Tesla's shares lost more than a third of the price in less than a month.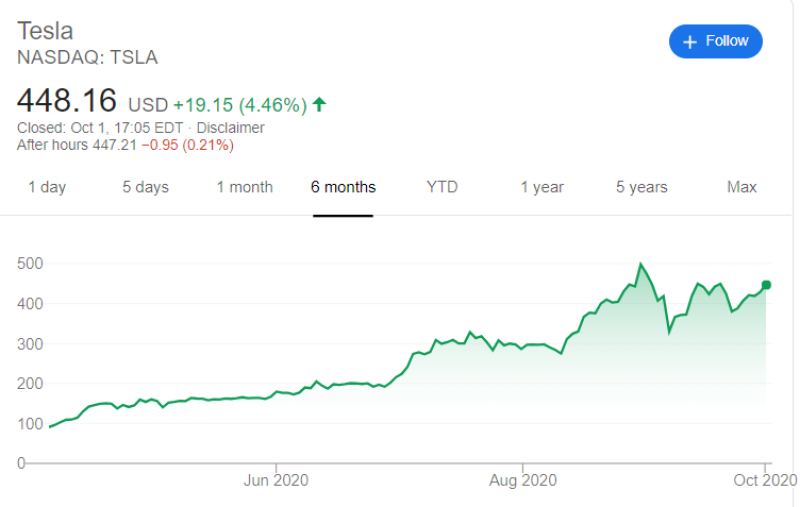 Image Source: Google Finance TSLA
Tesla's market capitalization is currently over $417 billion. Despite the already impressive growth, experts believe that it will continue in the future.
Trader @stocktrader300 believes that the share price could easily rise above $ 500 if the number of shipments in the third quarter shows positive dynamics.

Image Source: Twitter @stocktrader300
Unusual 2022 Options Activity
Besides, @OptionsHawk indicates an unusual move in the options market. According to him, the 2022 exercise options were purchased with a total premium of $60 million, which shows investor's confidence in the future of Tesla shares.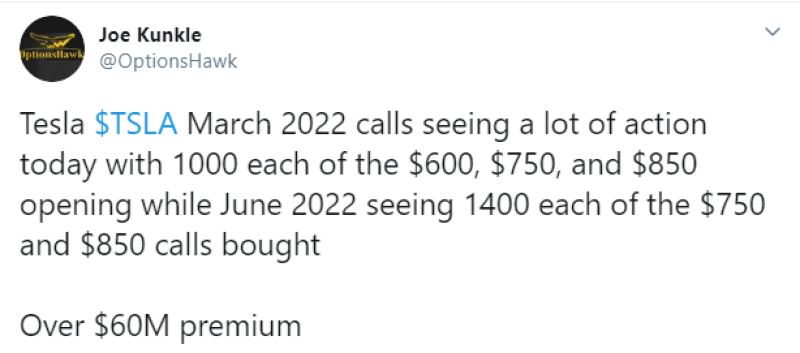 Image Source: Twitter @OptionsHawk