According to Walter Bloomberg (@DeItaOne), the current price of the TSLA share is not at the highest point and the asset still has some space to grow.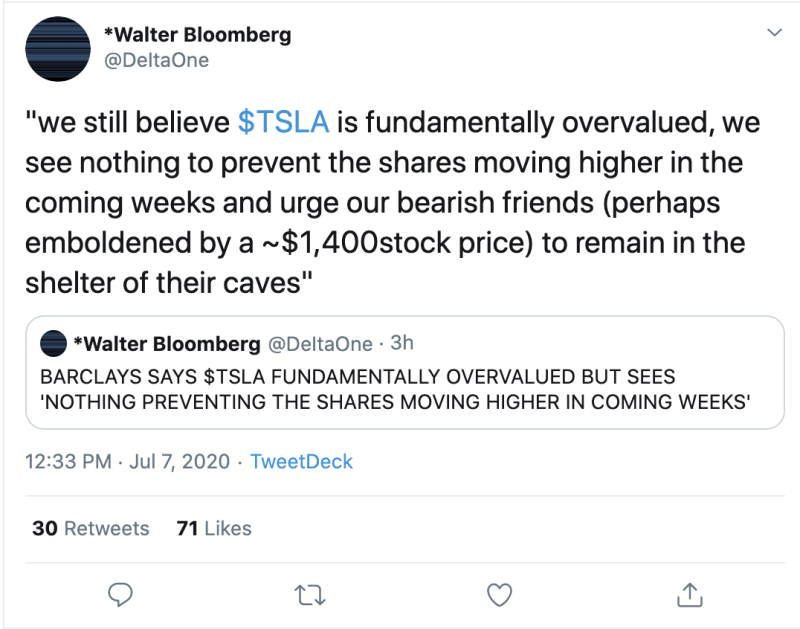 Image source: Twitter @DeItaOne
Earlier, Elon Musk (@elonmusk), has started to sell red sports shorts. The shorts themselves are no more than a stylish element of clothing, but a symbolic mockery of investors who were expecting a fall in the value of Tesla shares. Shorts in exchange terminology means that holders of short positions in the market, playing for a fall.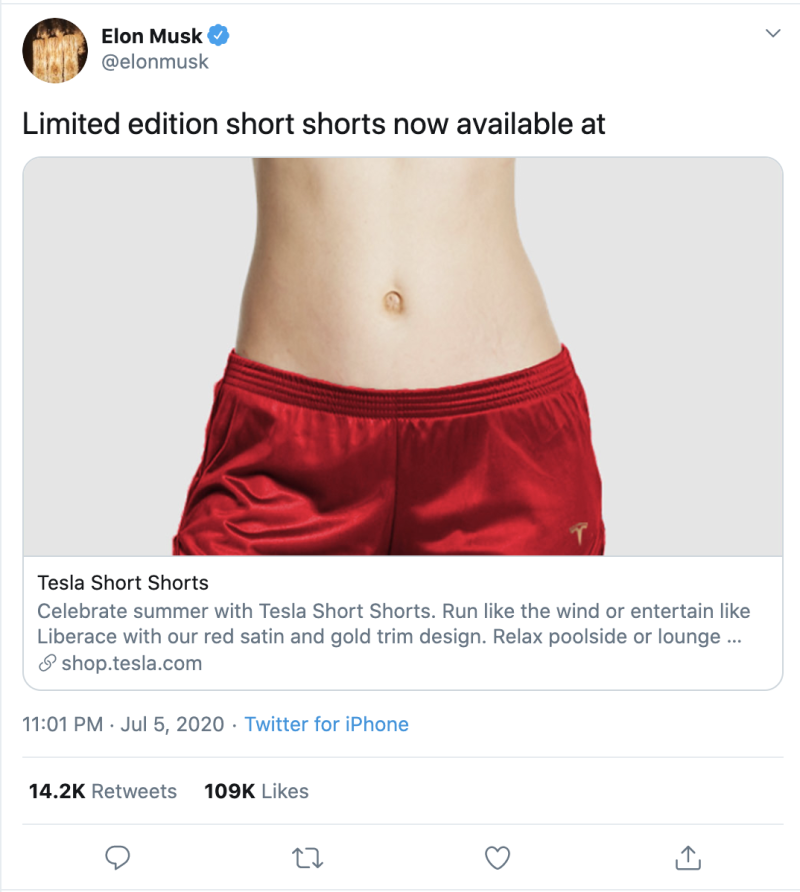 Image source: Twitter @elonmusk
From the technical point of view, the TSLA share is overbought based on the RSI indicator. Even though the asset is looking bullish in long-term, it needs to be corrected to keep growing.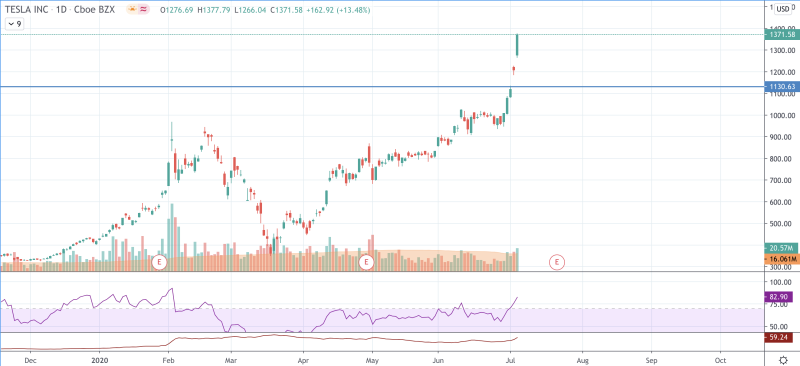 Image source: TradingView TSLA
In this case, the neatest level where bears may push back the price is the mark of $1,130. If that happens, that would be just a rollback and not the start of a bearish trend. TSLA is trading at $1,371 at press time.