Tesla will become an energy supplier in the UK, according to Teslarati. Tesla was granted with an official approval from the UK State Energy Regulator (Ofgem) to generate electricity in the country. 
The company will use its Powerpack battery technology and the Autobidder platform in the UK with which multiple renewable energy providers can cluster together.
Technology is a buffer storage zone between companies that produce renewable energy and users. At Powerpack, energy companies can store electricity generated by green sources. Currently, more than 40% of all electricity consumed in the UK is obtained from renewable sources, including sun and wind.
Tesla has several small Powerpack stations in the UK, but they are 10 times smaller than the station company built recently in Australia.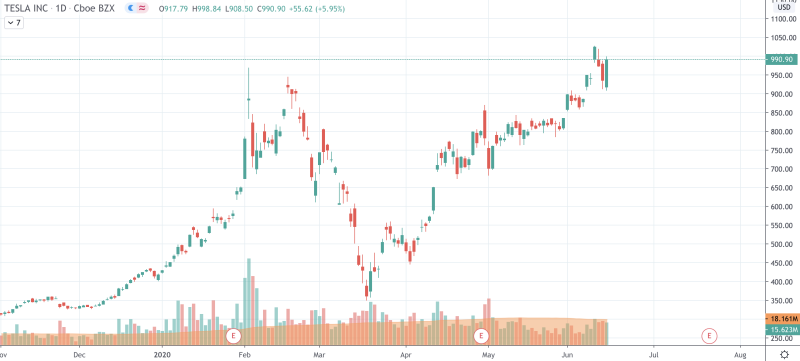 Image source: TradingView TSLA
Meanwhile, the price of the TSLA share is moving to the $1,000 mark for the second time after a slight decline. Since March 2020, TSLA has not just got out of the fall but managed to update heights and set a new one.