Nvidia Jumps on Target Price Increase
Nvidia's stock is skyrocketing, with its market capitalization up by more than 6% during Monday and Tuesday trading. Nevertheless, the analysts agree that Nvidia's shares still have significant upside potential.
According to trader @joealertz, the company's stock will be tested all-time high over the next two weeks.

Image Source: Twitter @joealertz
An analyst and a trader @MadMraket agrees with him and believes that the uptrend will result in a price of $700:
$NVDA Beautiful CLEAN UPTREND chart ! just b/o !! To Upper trend line To close to $700 . @MadMraket via Twitter

Image Source: Twitter @MadMraket
In addition, @MadMraket reports that two analytical firms at once increased the target price of Nvidia's shares. BMO Capital Markets raised the price by $85 from $565 to $650. At the same time, J.P. Morgan Chase & Co increased its target price from $510 to $605, slightly lagging behind the growth in market quotes.
According to The Street, the analysts emphasize how well Nvidia performs in all segments, and also expect an increase in demand for the company's products.
"While the first half [of the year] is typically seasonally weaker than the second half, we expect solid demand in personal-computer gaming to be a strong revenue driver for the company, offsetting PC [original equipment manufacturer], which is in secular decline." Harlan Sur, J.P. Morgan analyst
Nvidia's Stock Price and the Main Triggers to Growth
Throughout the trading day, NVDA's share price rose rapidly and stood at about $563. The stock is one step away from its all-time high reached by the company on September 2, at $573. However, the stock is now suddenly down more than $ 10, offsetting nearly half of its daily gain.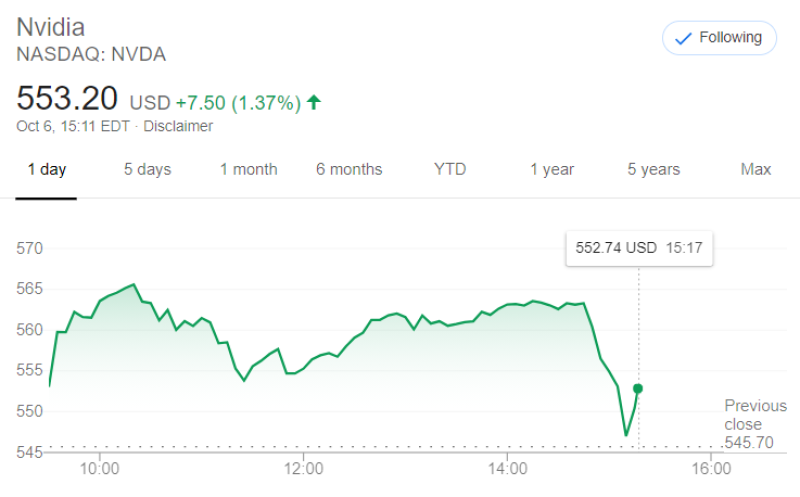 Image Source: Google Finance NVDA
The main trigger for the growth of market capitalization remains the announced purchase of Arm, a semiconductor and software design company, which is currently owned by the Japanese conglomerate SoftBank. This purchase will allow Nvidia to take it to the next level and compete directly with the processor giants, AMD and Intel.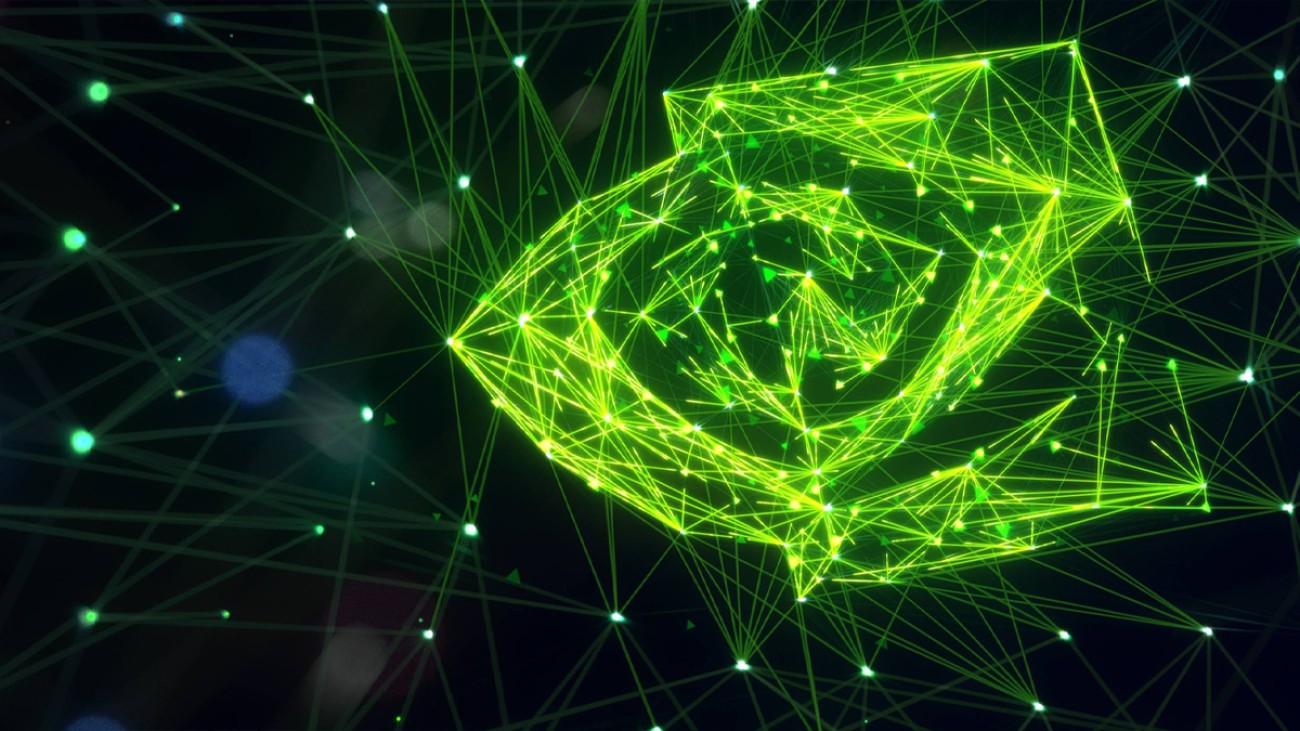 In an interview with CNBC, Jim Kramer argued that if the purchase goes through, "the stock's gonna be unstoppable even after its magnificent multiyear run."