Nio, a Chinese electric vehicle company, continues to skyrocket. The stock gained 14.5% on Wednesday, then declined slightly during the after-hours.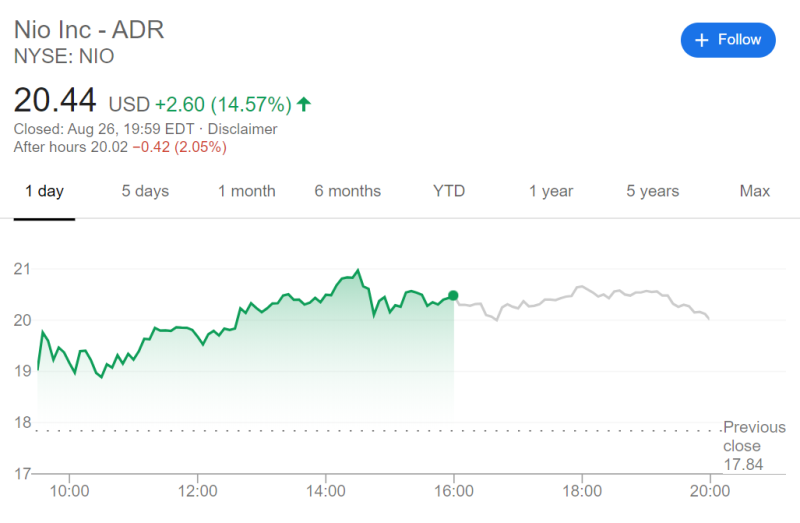 Image Source: Google Finance NIO
Since Monday, in just three trading days, the stock is up by nearly 40%, setting new all-time highs every day.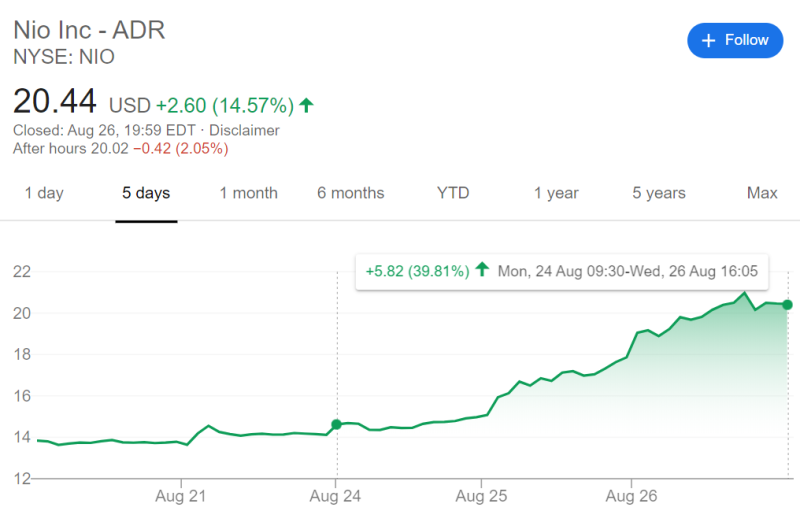 Image Source: Google Finance NIO
Every day there is new information that pushes the company's stock price higher. On Wednesday, it became known that Morgan Stanley upgraded the stock from neutral to overweight. Analysts predict the company's stock could go up by another 15%, fueled by strong Q2 financials and a new swappable battery feature (Battery as a Service). CNN also improved their 12-month forecast, now the median price is $112 (+451%).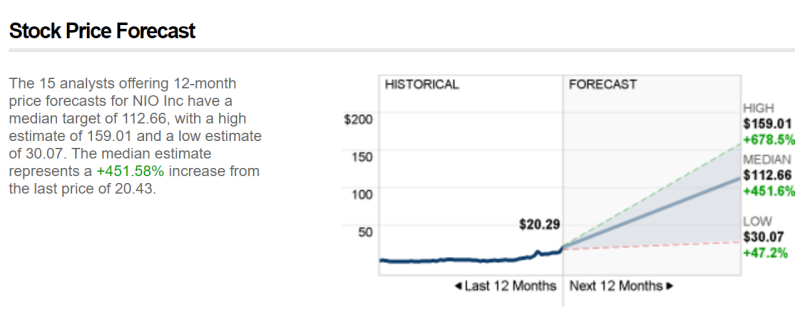 Image Source: money.cnn.com NIO stocks
Chinese investment bank CICC also improved its outlook, predicting a positive effect from Battery as a Service (BaaS). CICC thinks Nio sales will continue to grow driven by the EC6 launch and capacity expansion. Besides, BaaS will reduce the purchase price of a car for consumers, which will have a positive impact on demand.
Another factor that can affect the price of Nio's shares may be information, provided by Cheddar Flow account, about a large purchase, most likely made by a large fund:
$NIO continued #darkpool activity Cheddar Flow via Twitter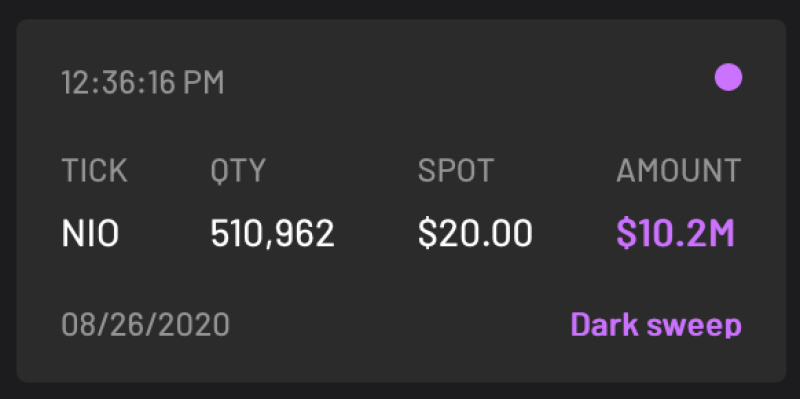 Image Source: Twitter @CheddarFlow
Darkpool buys mean the big financial institutions and hedge funds make large trades, but do not have to disclose they are the ones who made them until the options expire. More than 510,000 shares were purchased for a total value of over $10 million. The spot price was $20 per share, which suggests that this fund is betting on further growth in the stock price.