Stocks of the Chinese electric car maker continue to the fall, which started on Wednesday.
Wednesday's Peak at $20.9 Followed by an Immediate Fall 
The stock price peaked at $20.90 on Wednesday morning, but then it was picked up by the sell-off that swept the market. Shares of major tech companies were affected, including two other electric vehicle makers, Tesla and Nikola.
The sales information for August was released on Thursday. It turned out that the company made more than 100% more than it did in August of last year. However, the positive news did not save the company's shares from continuing the downward trend, during the day their price fell by 2%.
Continuation of Bear Rally Today
Today the bearish rally continued. In the absence of positive news, the company's shares are in a free fall, echoing the decline of the major Nasdaq and S&P 500 indices. Despite the short-term growth observed this morning, the company's shares fell by almost 6.5%. At the moment, the decline reached 17% when the price fell below $16 per share.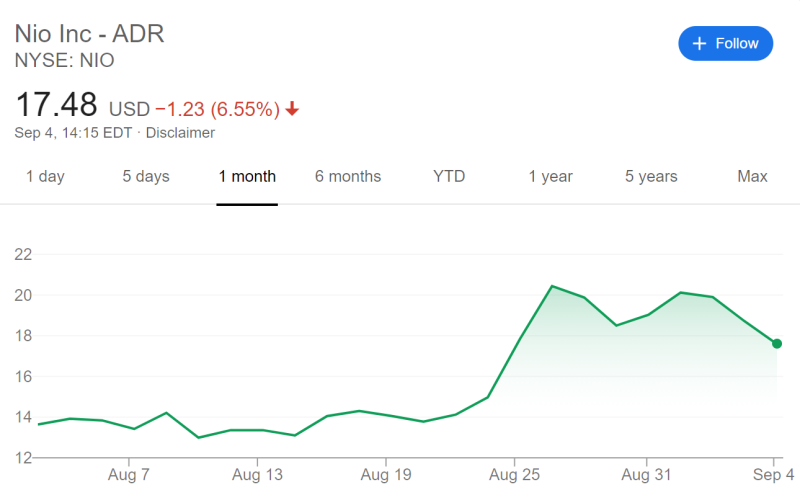 Image Source: Google Finance NIO
Despite the current troubles, the company's shares are still trading at substantial gains since mid-August. The current price is $17.5, which means Nio has not spent half of what was gained during the bull rally in late August.