According to the trader Steve Burns (@SJosephBurns), the price of the Moderna's (MRNA) stock has declined by 14% even though the tests showed positive results.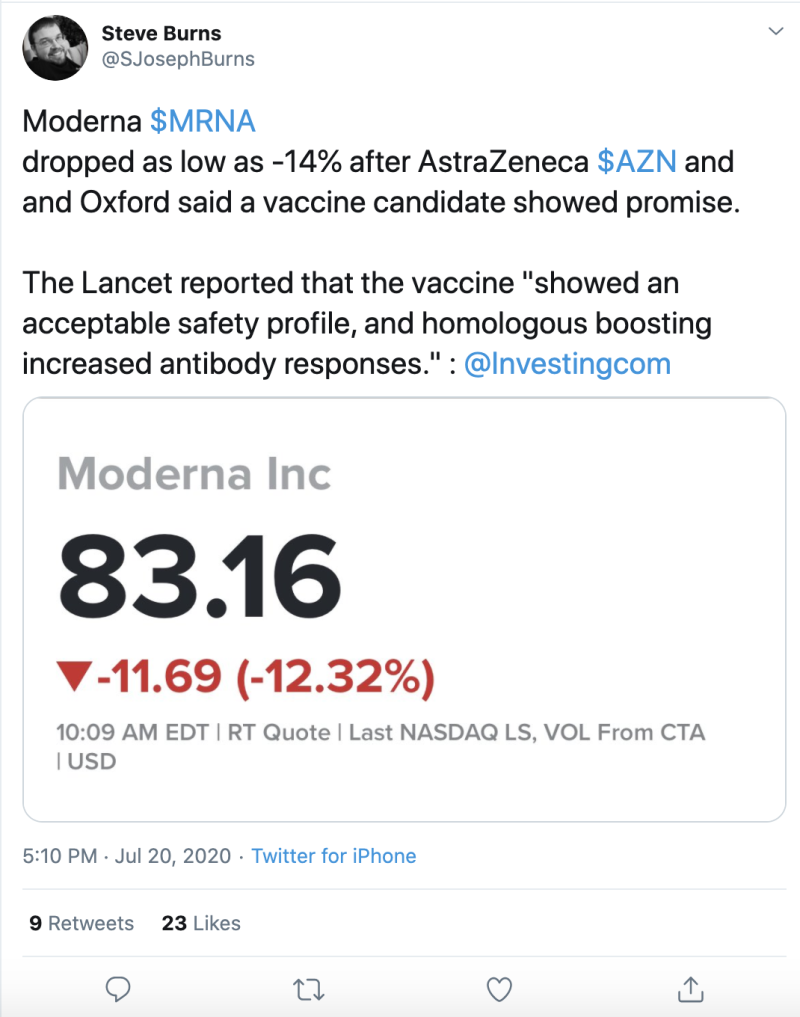 Image source: Twitter @SJosephBurns
The fall of the stock's price may be related to the negative forecast from JPMorgan. The bank changed the rating of Moderna from "above the market average" to "neutral" and reduced the target price of the company's shares from $89 to $60. At the same time, the bank stressed that it is still optimistic about Moderna in the long term.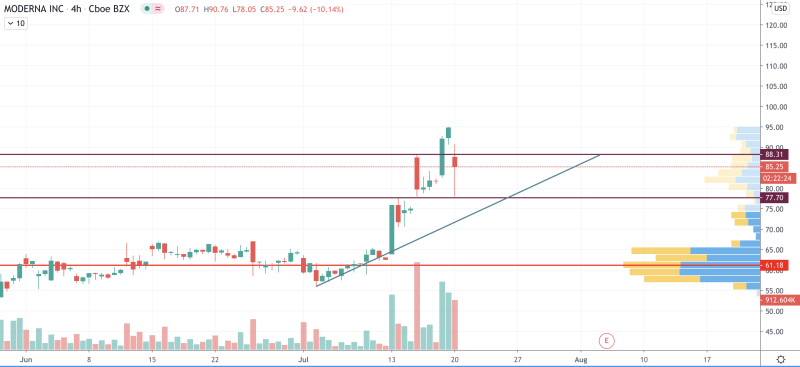 Image source: TradingView MRNA
On the 4H time frame, the stock has reached the 'mirror' level at around $78. The fall from the current levels is unlikely to continue as the growth potential remains relevant. Only if bears fix below $70, the trend will be changed to bearish. Currently, buyers still dominate the market with the potential target of reaching $88 in August 2020.
Moderna is trading at $85.25 at press time.