According to data collected by Michael A. Gayed, a portfolio risk manager, the second quarter became the best for major U.S. stock market indices.

Image Source: Twitter @leadlagreport
Dow Jones increased by 18%, S&P 500 grew by almost 20%, while Nasdaq Composite added more than 30%. This is the highest result for the entire 21st century and it is the second only to the indicators of the late 1990s.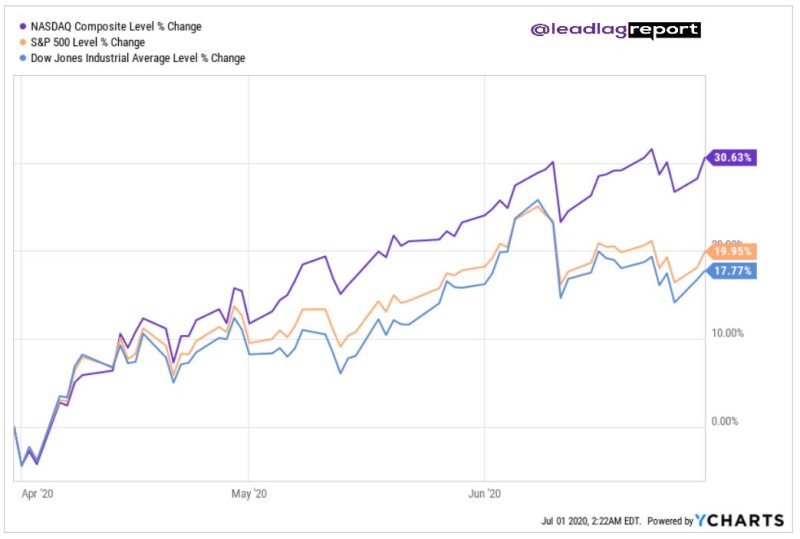 Image Source: Twitter @leadlagreport
Despite the outstanding growth of major market indices, there is one problem, which is an abnormally high value of the VIX index. VIX, or the Volatility Index, is a measure of market risk and investors' sentiments. It is also known as the "Fear Index." Investors, analysts and portfolio managers look to VIX values as a way to measure market risk.
Usually, as the market goes up, VIX drops to the lower point reflecting the confidence of investors pushing the market forward. According to Zerohedge, VIX remained high throughout the rally of the S&P 500 despite the expectations of going down.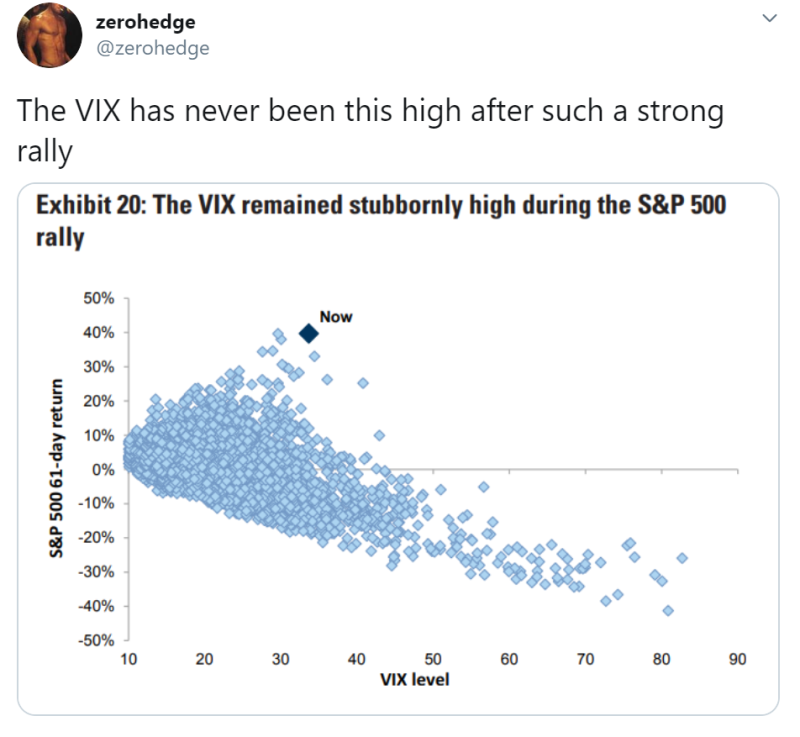 Image Source: Twitter @zerohedge
Commentators suggest this anomaly is related to the policy of the Federal Reserve, which supplies the market with new money, trying to cope with the negative consequences of the coronavirus. These measures lead to a market inflating and widening the gap between the market capitalization of companies and the real profit they bring.

Image Source: Twitter @QTRResearch