DocuSign shares continue climbing up on Wednesday even before beginning of trading on the premarket. The price is close to the psychological level of $200.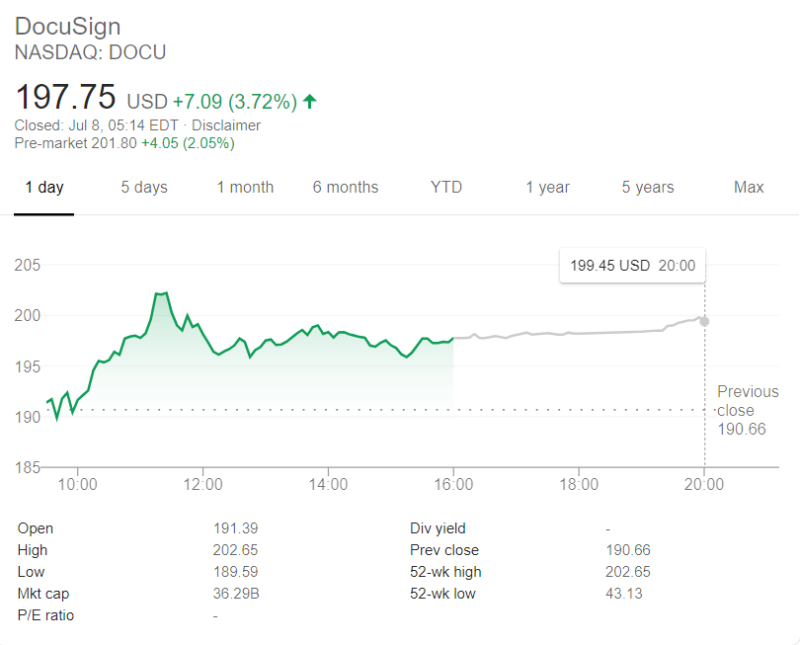 Image source: Google Finance
Over the past 5 days, the share price has significantly increased, from $170 to $197. This was caused by a few factors.
It is worth noting that many representatives of the technology sector of the US stock market (Uber, Tesla) grew, which pushed other companies to grow. In particular, growth was affected by the fact that DocuSign announced the acquisition of Liveoak Technologies. This acquisition will allow the giant to provide services of electronic notarization of legal actions when signing electronic documents.
DocuSign has revealed the latest product called a DocuSign Notary, which would simplify the need for the notary's offices by requiring it to take place online with the eSignature.
This takeover is part of a growing pandemic phenomenon where large public undertakings snap up early start-ups, some of them at fairly low rates.
Twitter users positively evaluated this acquisition. Many write that this is just the beginning for the company and believe that it is necessary to "buy, buy, buy"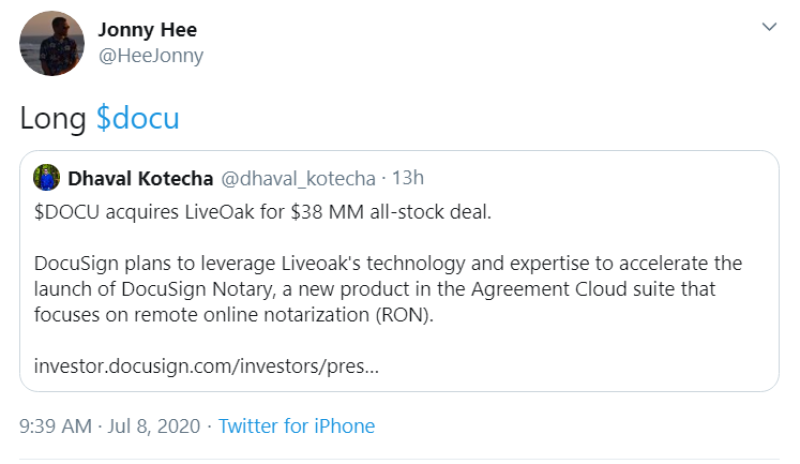 Image source: Twitter @HeeJonny
Previously, Walmart announced the acquisition of Canadian online marketplace Shopify. This event also had a positive impact on the company's stock.