Canadian mining company Barrick Gold Corporation, one of the world leaders in gold mining, reported its financial results for the second quarter today.
Barrick Gold's Quarterly Report is Better than Expected
Barrick Gold Corporation has published its quarterly report. The results turned out to be better than the experts' forecasts. Net income was $357 million, or 20 cents per share, in the second quarter of 2020. Profit nearly doubled from last year's second quarter, with $194 million or 11 cents per share recorded by Barrick Gold Corporation GOLD in the second quarter of 2019.
The total sales of Barrick Gold Corporation were $3,055 million. This figure is 48.1% more than in the same quarter of 2019. Adjusted earnings per share of the company increased by 155.6% year on year.
GOLD Stocks are Falling by 8.5%
Despite the quarterly report demonstrating significant positive changes in the company's finances, the price of shares fell dramatically. The fall was more than 8.5%.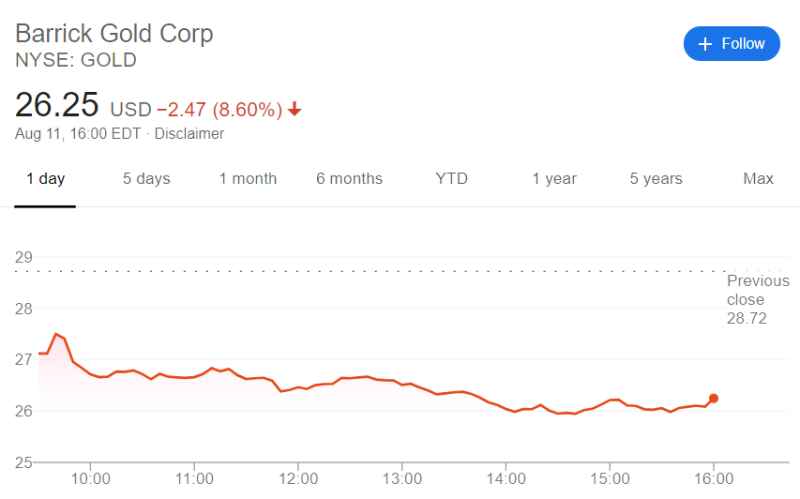 Image Source: Google Finance GOLD
Most likely, this is partially due to the fall in the price of gold. Today the drop constitutes about 5%, which became the biggest drop in the last few months.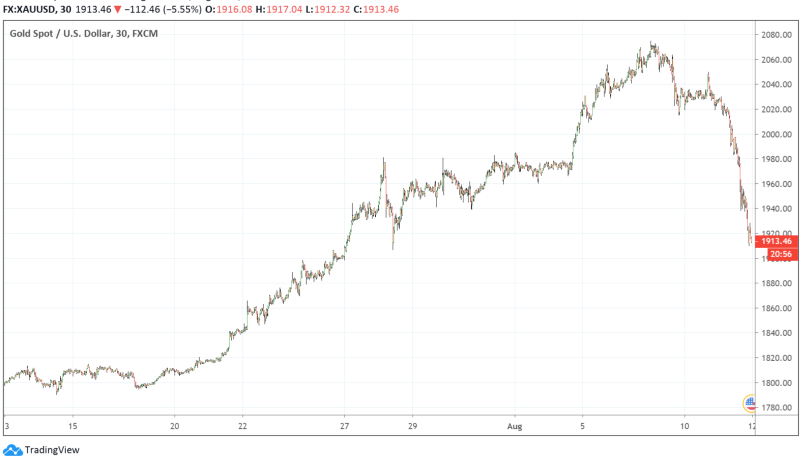 Image Source: TradingView XAUUSD