Apple Inc. is introducing a range of bundles that allow users to have a reduced subscription fee for many digital offerings. Apple Inc. the packages named 'Apple One' are expected to debut along with the next iPhone in line, in October inside Cupertino.
Apple is preparing an 'Apple One' subscription to increase the coverage of its services. Packages include videos, music, news, and more. Holger Zschaepitz was the one to mention that in his Twitter.
Tech is eating the world: #Apple readies 'Apple One' subscription bundles to boost services, BBG reports. Bundles to include video, music, news, Peloton-like fitness and more.   Holger Zschaepitz (@Schuldensuehner) via Twitter
At the same time, he attached a graph of the capitalization of various companies. It shows that Apple is outperforming such giants as Microsoft, Amazon and Google.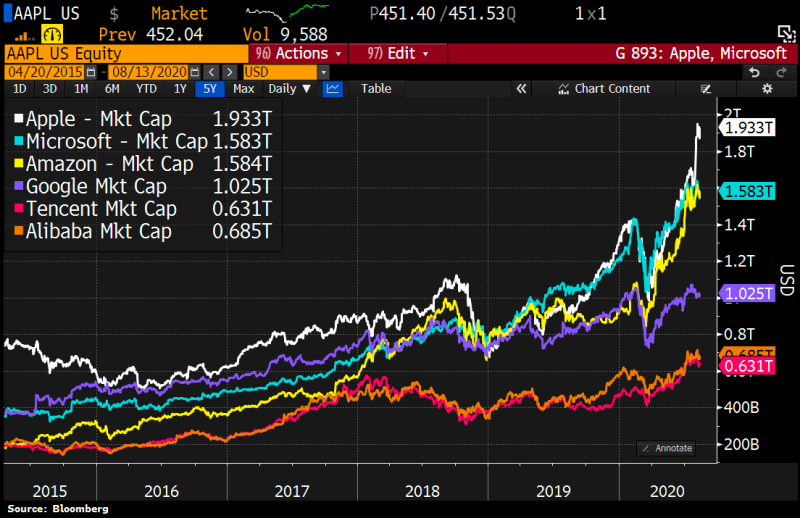 Image source: Twitter @Schuldensuehner
Apple's plans and the packages' configuration will change. However, the goal is to deliver better deals in contrast to what would have been paid if an individual decided to purchase them one by one. The Apple's spokeswoman refused to give any comments on that matter.
Apple has no e-commerce distribution and retail networks such as Amazons, but it still has a handful of Apple's wireless services for hundreds of millions of hardware customers.
The iPhone and iPad will recommend various bundles to those who use the software and services of Apple. The functionality will be launched later this year as part of the next Apple mobile software update, iOS 14.
Let us recall that Apple's shares have become the most popular among traders of the Robinhood trading app. At the moment, the price is at $458.74, which is an increase of + 1.44%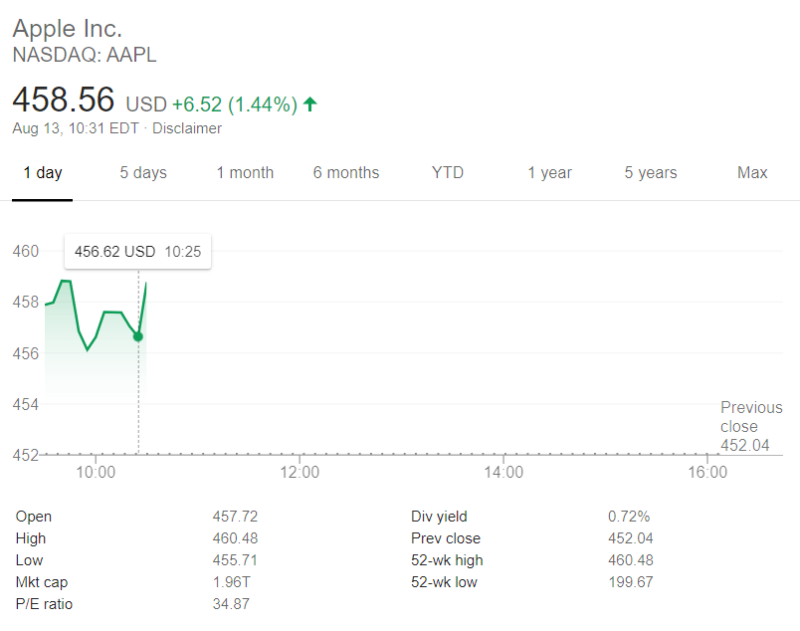 Image source: Google Finance AAPL