According to Reuters, Amazon (AMZN) is planning to hire three thousand people in South Africa.
This strategy can help the country combat the rise in unemployment against the backdrop of the COVID-19 pandemic and restrictive measures introduced to minimize its spread.
The company will recruit both permanent and temporary workers for various positions - starting with some customer service personnel to technical experts. New employees will provide 24/7 online support for Amazon customers in North America and Europe. As a result, the total number of Amazon employees in the country will increase to 7,000 people.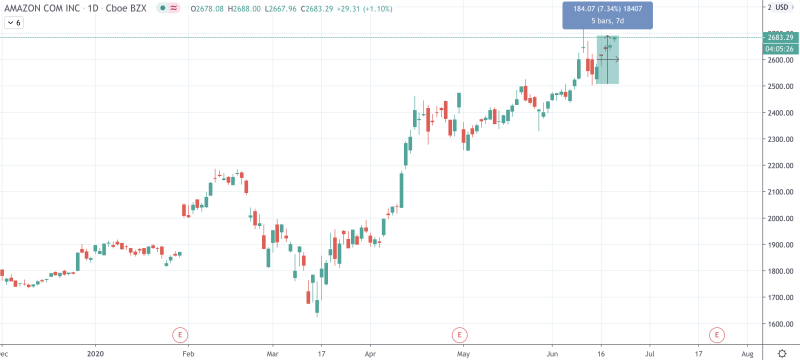 Image source: TradingView AMZN
The rate of the AMZN share has reacted positively on the news. Over the last week, the stock has added 7% to its value, approaching its recent all-time-high at $2,722.