According to Stock Market News (@StockMKTNewz), the top growing companies as Amazon (AMZN), Tesla (TSLA), Netflix (NFLX) are also the most popular based on dollar trade volume.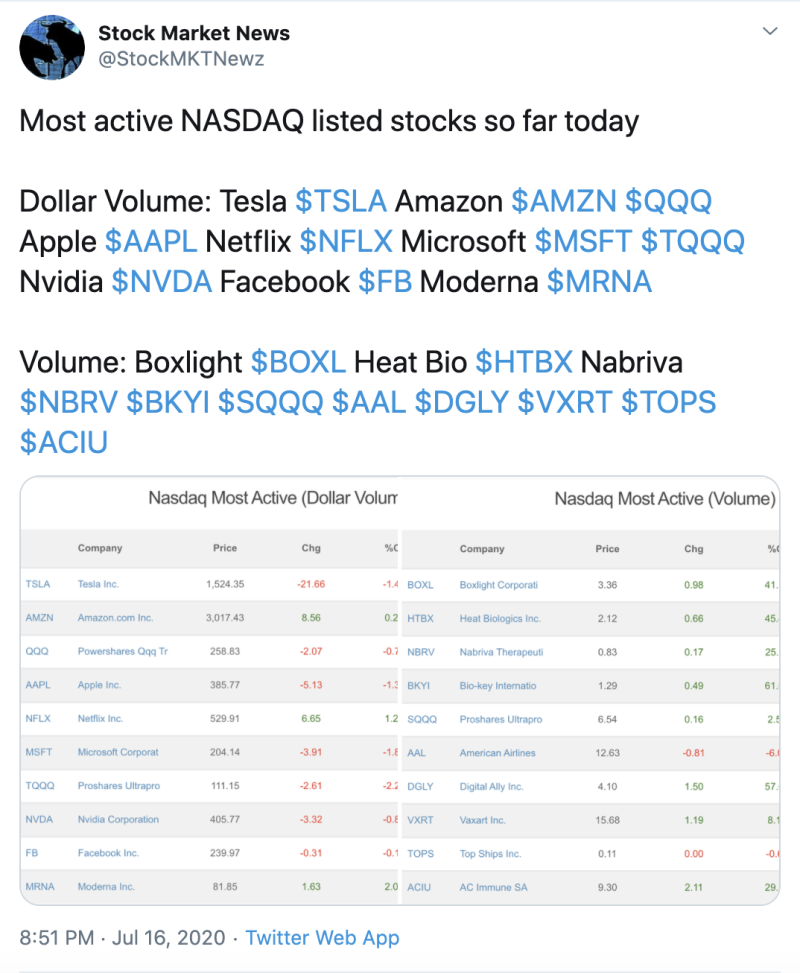 Image source: Twitter @StockMKTNewz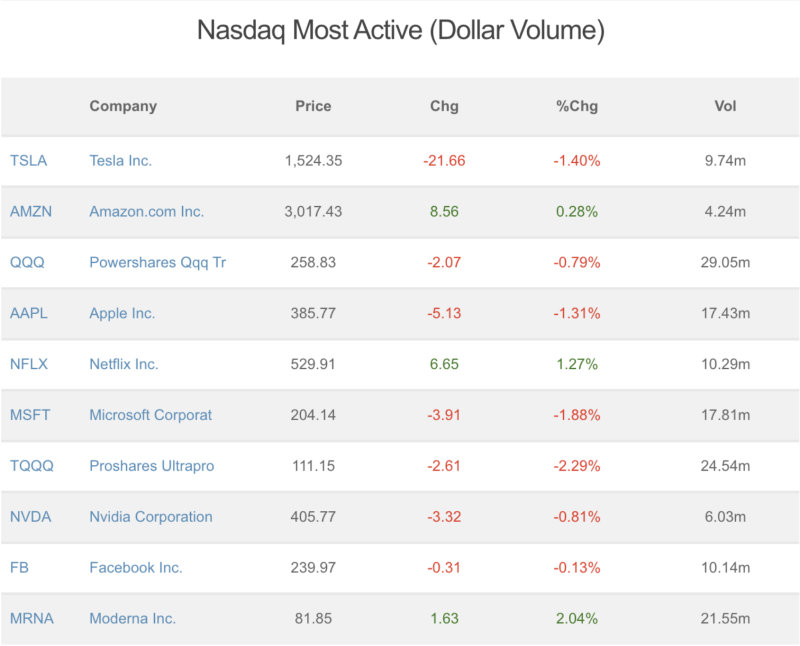 Image source: Twitter @StockMKTNewz
Overall, most of the top assets are in the green zone over the last week in terms of the price change.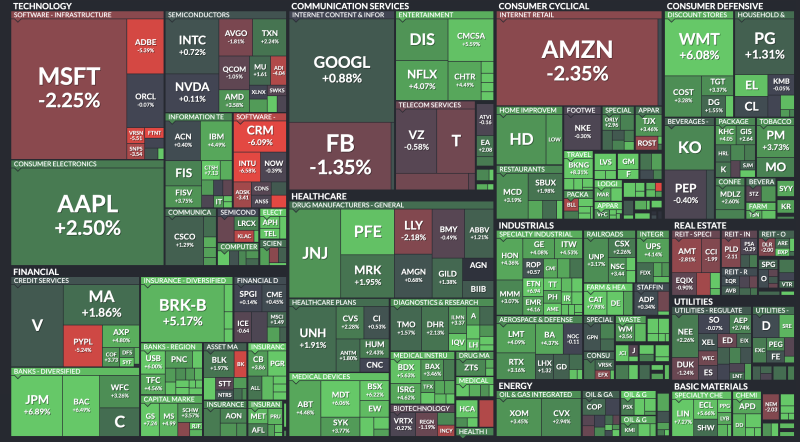 Image source: FinViz S&P 500 index
Coming back to the most popular stocks, Moderna (MRNA) is a so-called newbie in the list. Mainly, it is connected to the news around a potential vaccine.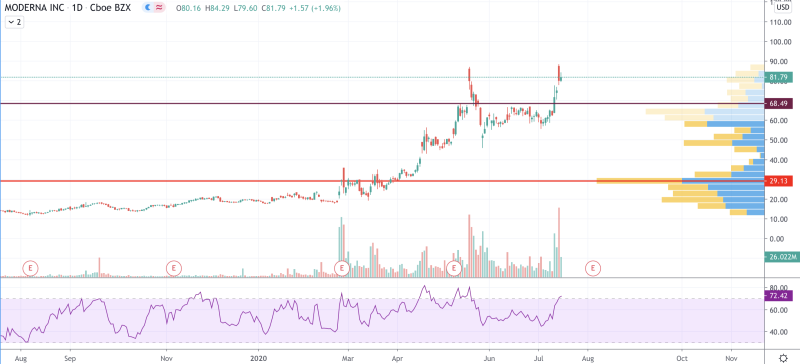 Image source: TradingView MRNA
In terms of the technical chart, the stock highly depends on the significant news as the last sharp growth may be linked to the vaccine. The rise is unlikely to continue as there is almost no liquidity in the area above $70. What is more, the asset is overbought, according to the RSI indicator. In this regard, traders may expect a drop to the 'mirror' level around $70. Such scenario is probable for the next week.
Moderna is trading at $81.79 at press time.